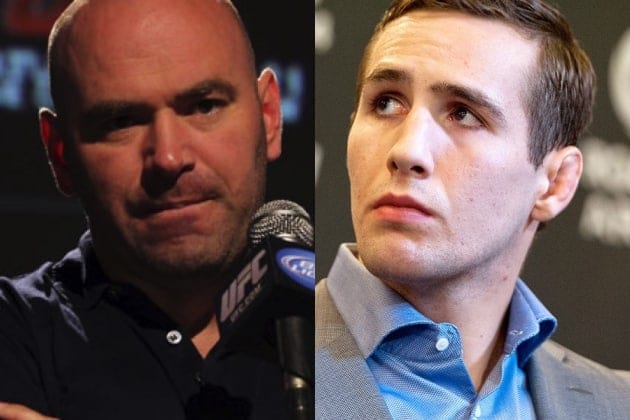 When word arrived last Wednesday that longtime top UFC welterweight Rory MacDonald was leaving the promotion to sign a lucrative new contract with Bellator MMA, it didn't exactly come as a surprise.
MacDonald had hinted at testing free agency on 'The MMA Hour' with Ariel Helwani in March, something that was rumored to have, among other things, played an indirect part in the UFC's ban of Helwani and his team at June 4's UFC 199 from Inglewood, California. But those were just rumors, and MacDonald's words proved much more direct as he became arguably Bellator's biggest free agent signee based on whether or not you believe he's a bigger star than former UFC lightweight champ Benson Henderson, who also signed with Bellator after his last UFC contract was up.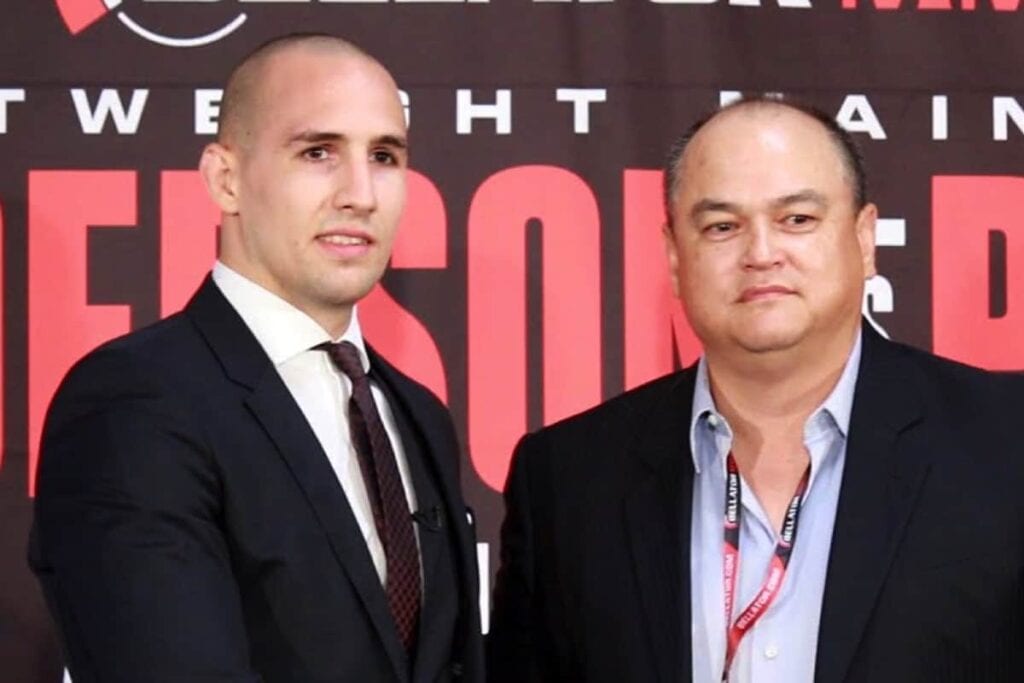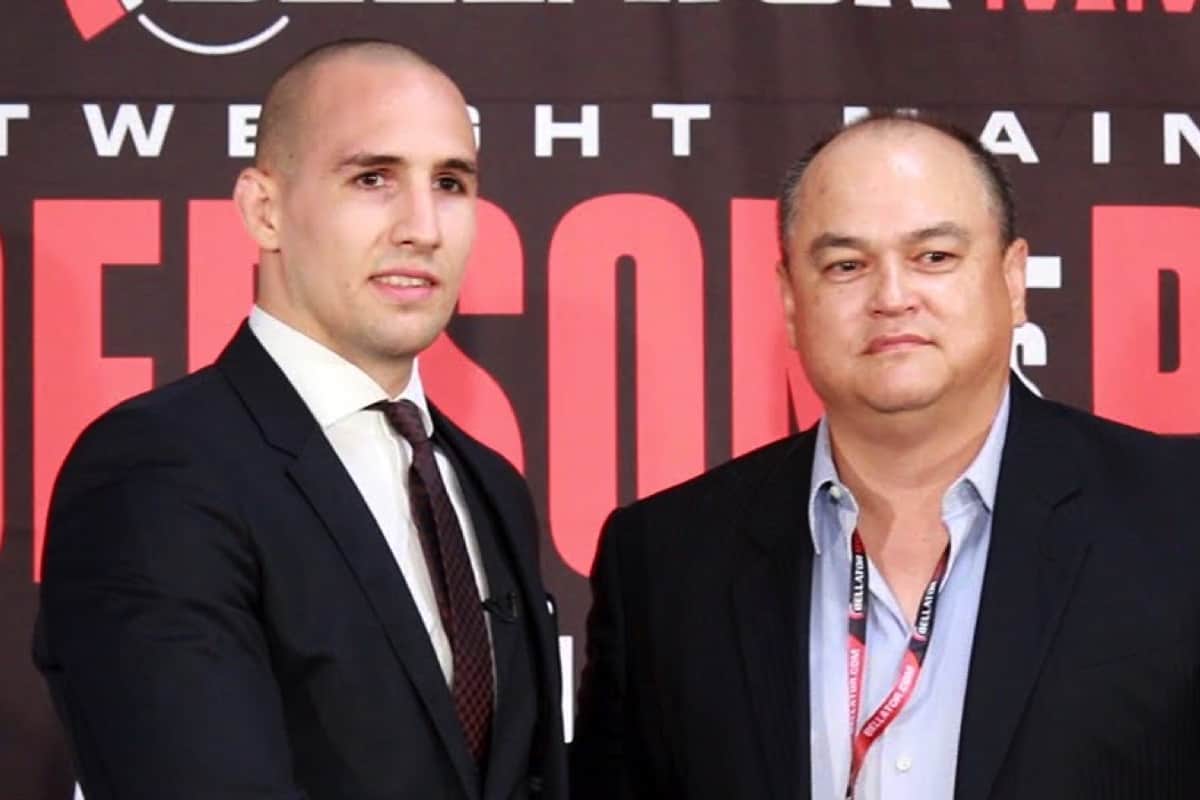 In the days since McDonald's move was made official, "The Red King" has absolutely taken his former employers to task on a litany of topics, which obviously began with fighter pay, an issue that greatly affected MacDonald in recent years, namely after his UFC 189 war with Robbie Lawler:
"We're gonna build a great business together. Bellator believes in me; I believe in the company. We're gonna take it to the next level. We're gonna take over. We're gonna take Bellator into Canada and we're gonna do it big. We're gonna reinvigorate that market. Those fans are gonna get a proper fight show again.
"The tide is turning. For me, that title fight against Robbie was an eye-opener. It was like, OK we got to the show where you wanted to go, it didn't work out, but now it's time to start making some money."
MacDonald also sounded off about the UFC's oft-blasted Reebok deal (whom he's still technically sponsored by), first deeming it 'boring' in his initial statement with Bellator and then noting that the UFC didn't treat fighters with respect in that regard on yesterday's episode of 'The MMA Hour':
"Where I was before, everyone is wearing the same uniforms now, we're all walking out of the same, boring dressing room or the gate. It's boring. People are tired of that."
"I just think the UFC went about it the wrong way. They didn't really think of the fighters, I don't think, even though I think they're trying to make it out like they were. There was no discussion. It was just, okay, this is happening and deal with it, kind of thing. And that's not very respectful. I don't think that was a very good move."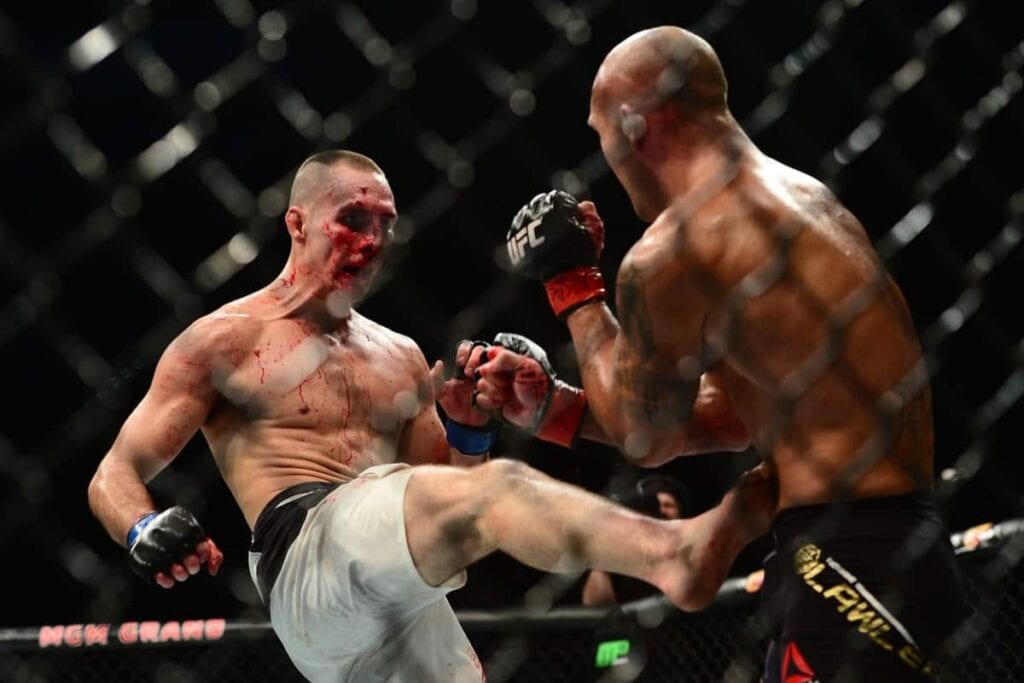 "The Red King" then capped it off by leveling some serious allegations about Lawler's drug tests for their classic bout at UFC 189, where he said he 'didn't want to point fingers,' but did exactly that:
"I don't really want to speak too loud about it, but it's something that really grabbed my attention and I think a lot of people are going to be very interested to hear about this if it actually is true, I have to do my research.
"The fact that whatever happened in there, if this is true, it pisses me right off to my core. Some test results came out four times higher than the limit for my fight with him. It could be bullshit. That's why we have to look into it. I don't want to start pointing fingers or anything. Look at that team's history. It makes me very suspicious but I can't go out and start saying for sure without making my research that all this is true."
Now, while it's no surprise to hear the former title challenger go public with some of the gripes he had that made him leave the UFC in the first place, this new version of MacDonald is undoubtedly unlike the one we've seen in the UFC for the past six years.
The former "Canadian Psycho" who quickly rose to prominence beginning as a green 20-year-old did so mainly with his almost Terminator'-like intensity, winning bouts with a quiet, cold, and calculating demeanor that showcased his all-around skillset as rarely hyped fights in the media, choosing to instead move on to the next challenge with an at-times blank stare.
The audible bravado of the Conor McGregors and Chael Sonnens was never "The Red King's" focus or style. But this new version of him seems to have taken at least a small page out of both of those successful fighters' books, and he's using it run his former employer's reputation through the muck. That's understandable, with MacDonald making a paltry $59,000 for his fifth round TKO loss to Lawler in the co-main event of UFC 189 last July, a shocking finding that had the entire MMA world up in arms as an overall indictment of the UFC's fighter treatment practices and also a calling for needed change to come.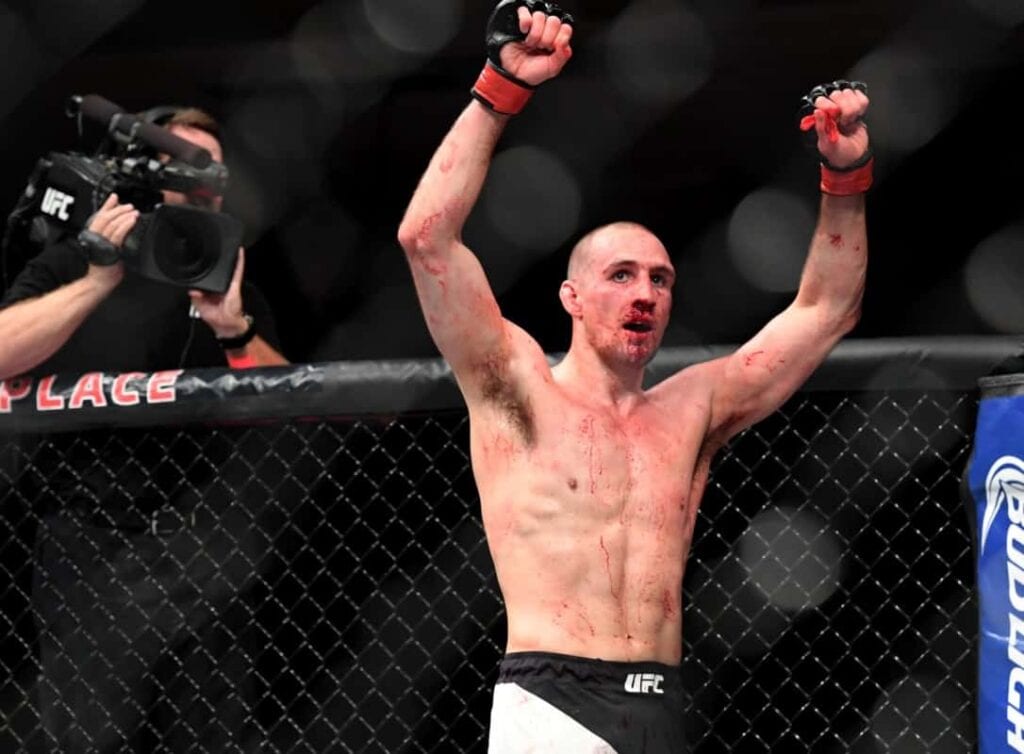 MacDonald suffered a badly broken nose in the loss to Lawler, which he nearly finished himself with a third round head kick and onslaught of elbows and punches. The injury was only aggravated in training and then again when he re-broke it in a decision loss to top-ranked contender Stephen "Wonderboy" Thompson in Ottawa this June.
He acknowledged that he had to take the time needed to surgically repair his nose, but by that point, you have to wonder if the UFC had the thought that they'd used MacDonald for their purposes, and, as a highly recognizable name with two losses to the Nos. 1 and 2 fighters in possibly their most talent-rich division, he wasn't worth the lofty asking price he now demanded. It's hard to argue with that cold kind of logic from a purely business standpoint; MacDonald may be only 27 with the prime years of his career presumably ahead of him, but beneath the surface, he's also a fighter who has a ton of accumulated miles on his body after starting training MMA at only 14.
The potential returns of his mentor Georges St-Pierre and Nick Diaz to the 170-pound fray may have also made him expendable to the notoriously cutthroat promotion. The recurring injury is a cause for concern as well.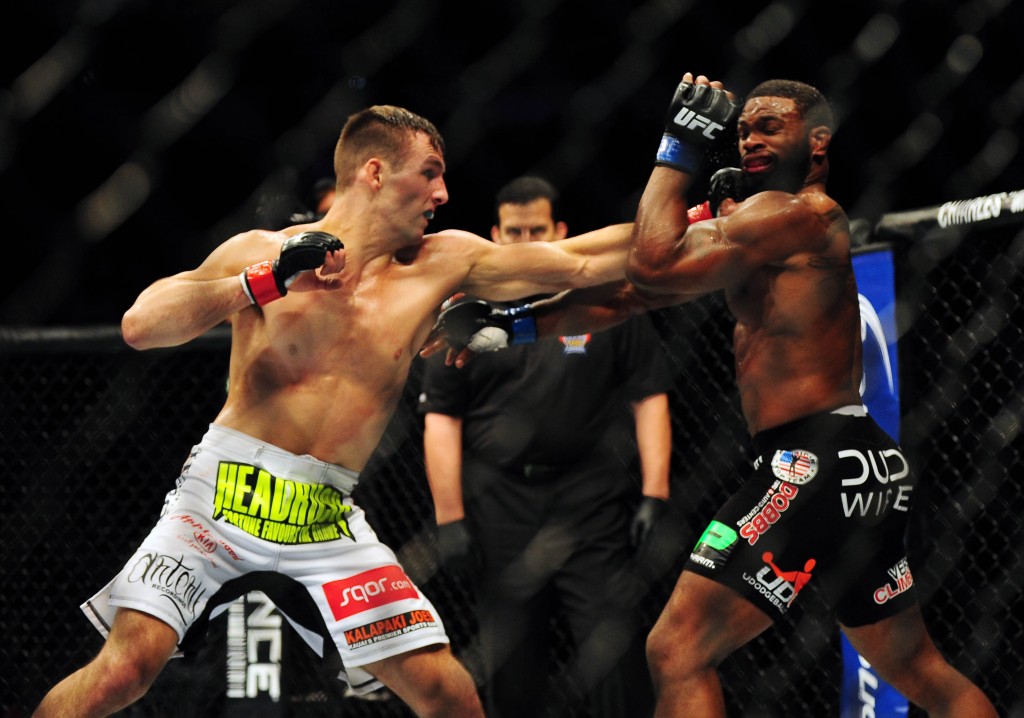 However, this is a competitor who owns wins over current champion Tyron Woodley (and in dominant style) and No. 3 contender Demian Maia, who has won six straight fights after he tapped out Carlos Condit at UFC Vancouver last Saturday. It could also be argued we didn't see the real MacDonald against Thompson. He still may have lost to "Wonderboy," but it just didn't seem like MacDonald's true killer instinct was on display in June.
The only confirmation – or disproving – of that theory will come when MacDonald steps into the Bellator cage sometime next year, but easier fights and bigger paydays will undoubtedly await him there. He did admit the UFC was responsible for where he was at, but him throwing some significant shade at the UFC for the things he felt they did wrong could serve to galvanize a fighter base that is searching for a voice to help them make the money they should and be treated how they should be treated.
In that regard, MacDonald's departure could be a very productive one for MMA as a whole, not just the pocketbook that has been decidedly too thin for years now. You also have to wonder if this new style where MacDonald is simply putting the UFC on blast in a public forum while claiming a desire to 'not point fingers' is a hint of bitterness at an otherwise illustrious career that fell just short of reaching the absolute pinnacle against the best.
Time will tell, and this new MacDonald is making headlines. He could also fight for two or three years in Bellator, come back to the UFC, and finally win the belt that many had made a foregone conclusion for him after his second UFC affair.
At this rate, however, they may not want him back.
If you enjoyed this story, please share it on social media!