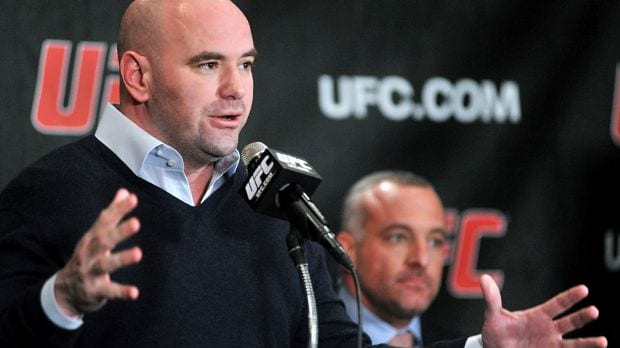 Throughout history, many great athletes have come through the sport of mixed martial arts and have made significant impacts on the sport, which is still relatively young. The most impactful and rather successful fighters have made their ways into the prestigious UFC Hall of Fame. The Hall of Fame currently includes the likes of Stephan Bonnar, Forrest Griffin, Matt Hughes, Chuck Liddell, Tito Ortiz, and more.
The fighters currently included in the Hall of Fame were basically selected by the UFC brass, but it looks as if the promotion is interested in changing the structure of the Hall of Fame. Yahoo Sports' Kevin Iole has reported that the UFC Hall of Fame will now consist of four categories in which members may be inducted. These categories include: the Modern Era Wing, the Pioneer Era Wing, the Contributors Wing, and the Fight Wing.
The Modern Era Wing is quite self-explanatory, as is the Pioneer Era Wing. For the modern era, members will only be eligible if they have competed after UFC 28 which went down on November 17, 2000. The pioneer era will include members who have competed in the early days of the UFC, prior to UFC 28. Fighters in both categories must be 35 years of age or older, or have been retired for one calendar year.
The Contributors Wing, will include members of the mixed martial arts community who have had great impacts on the sport, but have not necessarily fought. This may include trainers, or referees.
The Fight Wing will simply showcase the best fights in UFC history, possibly portraying a bout such as Jon Jones vs. Alexander Gustafsson which was recently called the best fight in the promotion's history on a FOX Sports 1 special. However, fights are only eligible if they have taken place five or more years ago, making this fight ineligible as of now.
UFC President Dana White also commented on the changes:
"The UFC Hall of Fame has an important job," UFC president Dana White said in a statement. "It not only celebrates greatness, but it helps pass stories of the greatest athletes and fights in UFC history on to the next generation of fight fans. We're looking forward to announcing the Class of 2015 and what is going to be a great induction event on July 11."
What are your thoughts on the changes?