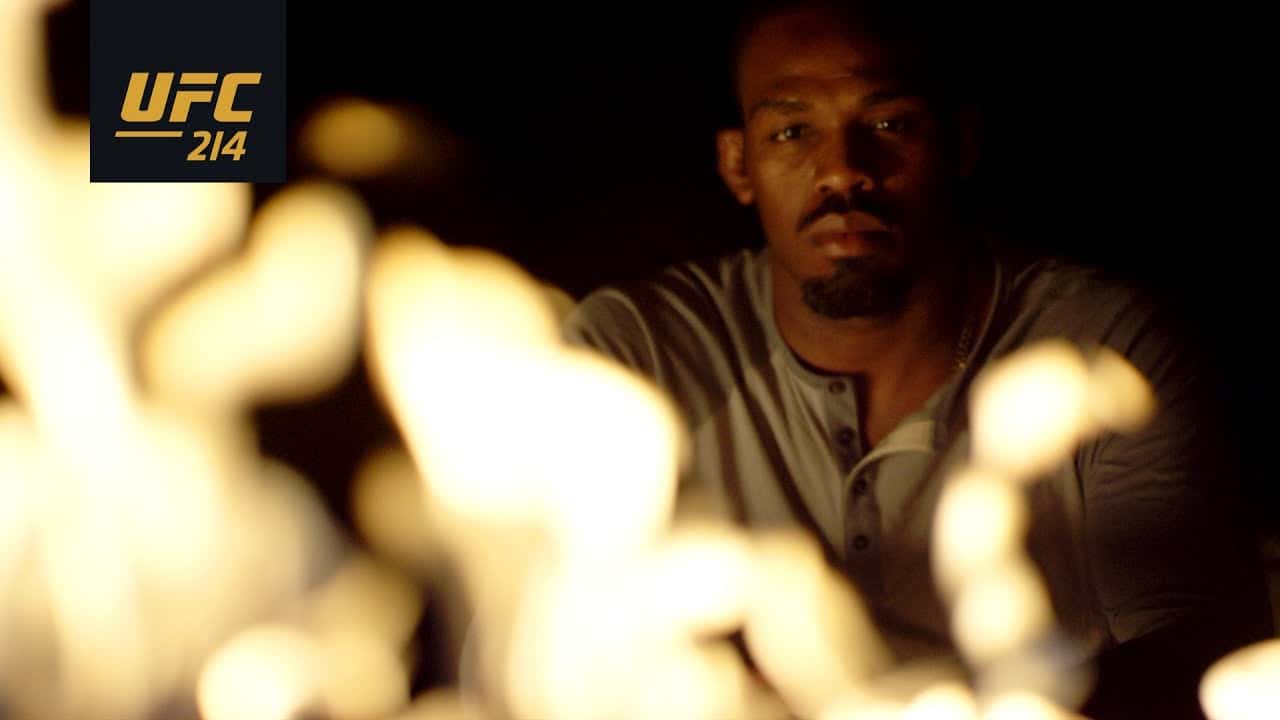 On July 29, former light heavyweight champion Jon "Bones" Jones will look to redeem over five years of mistakes and regain the title that was stripped from him two years ago when he meets current UFC 205-pound champion Daniel Cormier in the main event of UFC 214 from the Honda Center in Anaheim, California.
In a new promotional video for the event by the UFC unveiled during last night's UFC 213 pay-per-view from Las Vegas, a young Jones speaks of what it means to be a champion, and how it would define him as a man. But as young Jones said, "This is will be a test of who I really am," recollections of his many legal troubles since he won the title flash on screen, reminding us of the years that he has lost.
Watch the telling, emotional video here, courtesy of the UFC:
https://www.youtube.com/watch?v=Z8lL0EItUvU
The former pound-for-pound king and youngest-ever UFC champion may still arguably be the best mixed martial artist ever, but overall his is a story of tragedy, bad choices and wasted potential. A hit-and-run accident that left a 25-year-old pregnant Albuquerque woman with a broken arm, cocaine abuse, violation of parole, and a DWI in the last five years kept him in and out of the octagon that he dominated with such ease during his torrid champion-finishing tour of 2011-2012 where he bested former titleholders Shogun Rua, Rampage Jackson, Lyoto Machida, Rashad Evans, and Vitor Belfort in jaw-dropping succession.
In an interview with Joe Rogan last December, Bones opened up about his life, and most recently, being flagged by USADA, the UFC's anti-doping agency, for a banned estrogen blocker prior to his anticipated grudge rematch with Daniel Cormier in the main event of last year's UFC 200 after he beat "DC" by decision in their initial bout.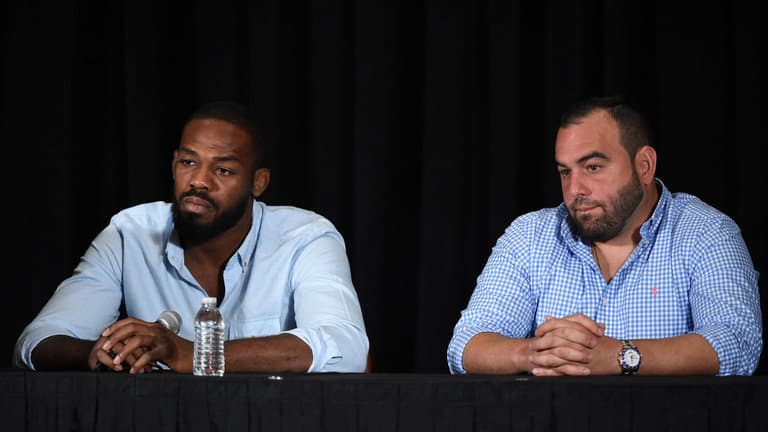 Due to his seedy past, it is obvious that his public relations strategy has changed, since he is now open about his actions instead of pretending they never happened. For a while, he was trying to paint himself as a benevolent victim instead of owning up to his actions, and it was clear that it was affecting his mental state, as evidenced by his lackluster performance against Ovince Saint Preux last year. But Jones dropped the act and has now embraced his bad boy persona, even using his actions to taunt his opponents.
In the UFC's Summer Kickoff press conference, Jones told Cormier, "I beat you after a weekend of cocaine" Sheesh.
The UFC has also acknowledged Jones' honesty as great promotional material, and is using it to write up a redemption story for the troubled 29-year-old star.
At UFC 214, Jones' reckoning could come by way of knockout, submission, or decision. His fairy tale of defeating his demons and capturing ultimate greatness might be fulfilled, but a focused champion stands in his way.
Even his father, Pastor Arthur Jones, recognizes that his son "is his own worst enemy." At the current time, there isn't much more of an accurate view on the subject. Jones will face a career crossroads versus Cormier at UFC 214, and he may not have too many more second chances even if he is one of the UFC's most well-known athletes.

We'll soon find out if he is ready to be dominant once again, or if he is destined to be a tragic story of wasted greatness. If history would serve to tell us anything, the odds seem to unfortunately rest with the latter.