A legendary fighting career came to an end last night (Dec. 17, 2016), as former WEC champion Urijah Faber made his final walk to the Octagon at UFC on FOX 22 from his hometown of Sacramento, California in a bantamweight bout with fellow veteran Brad Pickett.
With Faber making it known prior to last night's event that he would be fighting for the last time, many had begun to reflect on the lengthy career of "The California Kid". It's now time for us here at LowKickMMA to join in on the fun and take a look at Faber's five best fighting moments (presented in chronological order):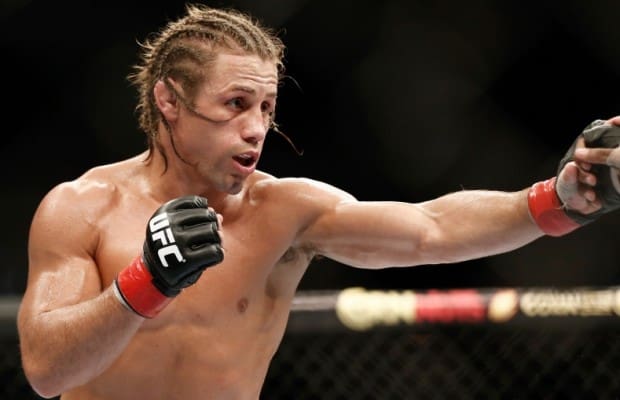 WEC 19: Urijah Faber vs. Cole Escovedo
One of the main knocks on Faber's career is that he was never able to get his hands on a UFC title, but that doesn't mean he wasn't ever a world champion. "The California Kid" won the WEC featherweight title at WEC 19 on March 17, 2006 during a time when the UFC didn't have a 145-pound division.
Taking on the promotion's inaugural featherweight titleholder in Cole Escovedo, Faber scored a second round stoppage victory due to a corner's stoppage in a fight that undoubtedly marked one of the best moments of his career. This fight also marked the beginning of a successful title run for "The California Kid".