A legendary fighting career came to an end last night (Dec. 17, 2016), as former WEC champion Urijah Faber made his final walk to the Octagon at UFC on FOX 22 from his hometown of Sacramento, California in a bantamweight bout with fellow veteran Brad Pickett.
With Faber making it known prior to last night's event that he would be fighting for the last time, many had begun to reflect on the lengthy career of "The California Kid". It's now time for us here at LowKickMMA to join in on the fun and take a look at Faber's five best fighting moments (presented in chronological order):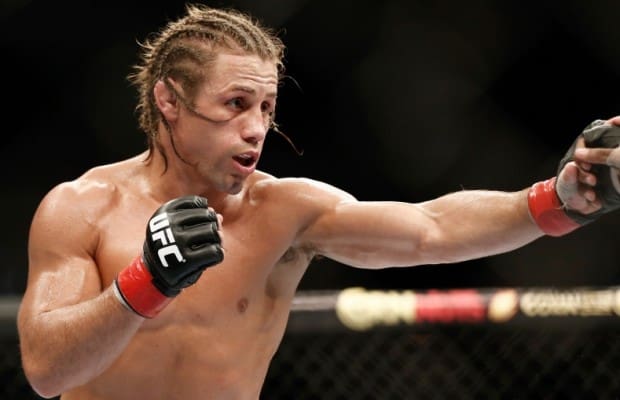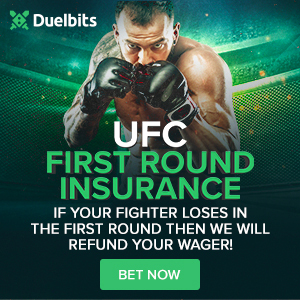 WEC 19: Urijah Faber vs. Cole Escovedo
One of the main knocks on Faber's career is that he was never able to get his hands on a UFC title, but that doesn't mean he wasn't ever a world champion. "The California Kid" won the WEC featherweight title at WEC 19 on March 17, 2006 during a time when the UFC didn't have a 145-pound division.
Taking on the promotion's inaugural featherweight titleholder in Cole Escovedo, Faber scored a second round stoppage victory due to a corner's stoppage in a fight that undoubtedly marked one of the best moments of his career. This fight also marked the beginning of a successful title run for "The California Kid".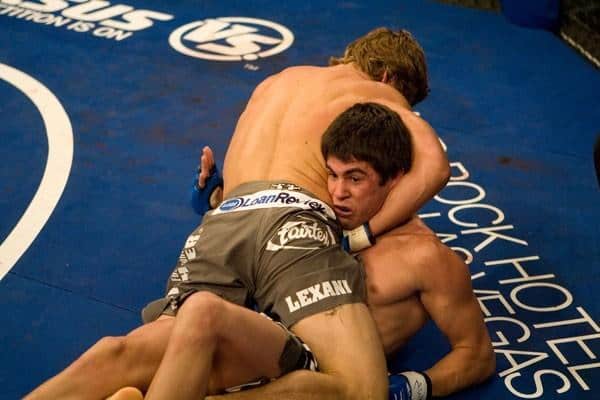 WEC 26: Urijah Faber vs. Dominick Cruz
Reigning UFC bantamweight champion Dominick Cruz is widely considered to be the very best 135 pounder of all-time. Possessing an ultra-impressive 22-1 career record, Cruz holds two UFC victories over Faber, but as you may remember, "The California Kid" is the only man to ever beat "The Dominator".
The two met for the first time at WEC 26 on March 24, 2007 where Faber defended his 145-pound title over Cruz with a first round submission victory. It was a dominant performance for Faber and it marked the start of a rivalry that would span nearly a decade.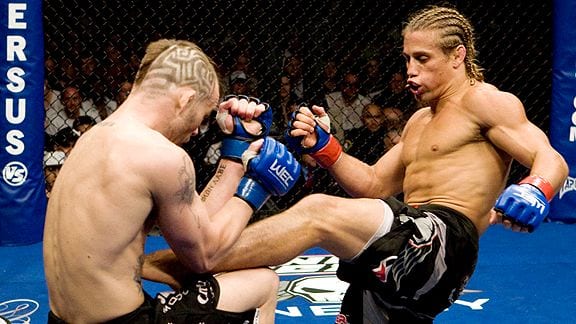 WEC 34: Urijah Faber vs. Jens Pulver
Although now retired, former UFC lightweight champion Jens "Lil' Evil" Pulver was once one of the most well-known names in the sport of mixed martial arts and him and Faber did battle at WEC 34 on June 1, 2008 from Faber's home of Sacramento, California.
"The California Kid" ended up taking home a unanimous decision victory in what would be the last time he defended his WEC 145-pound strap. The fight also set up a rematch between the two later down the road…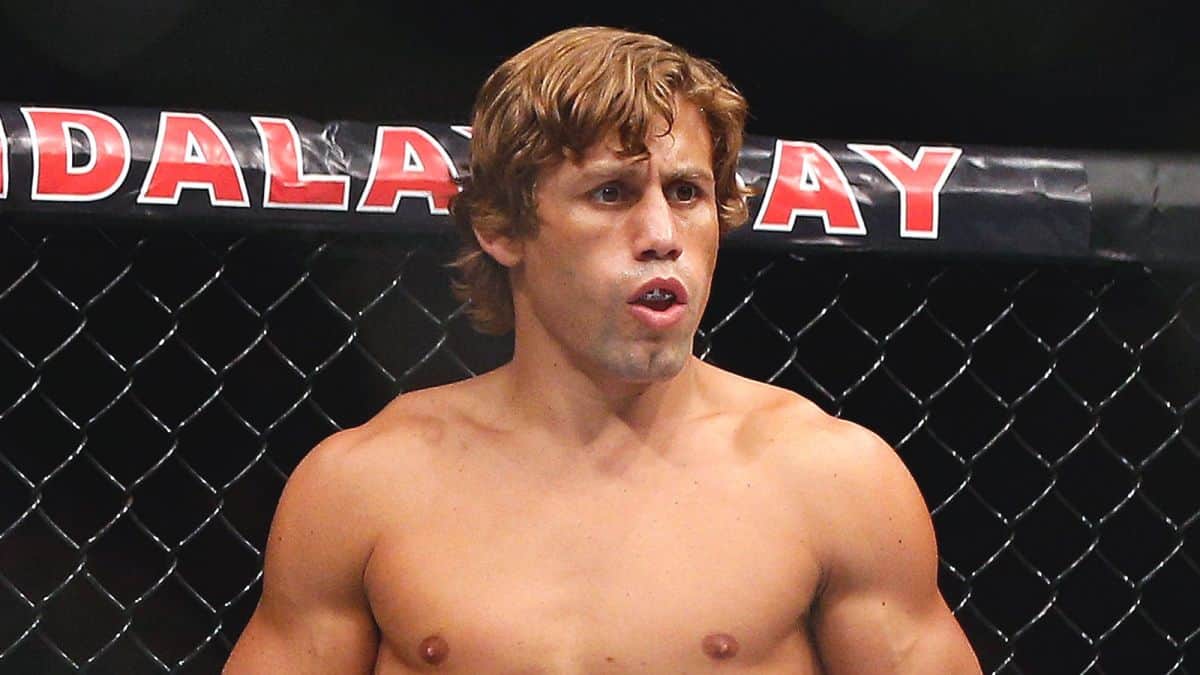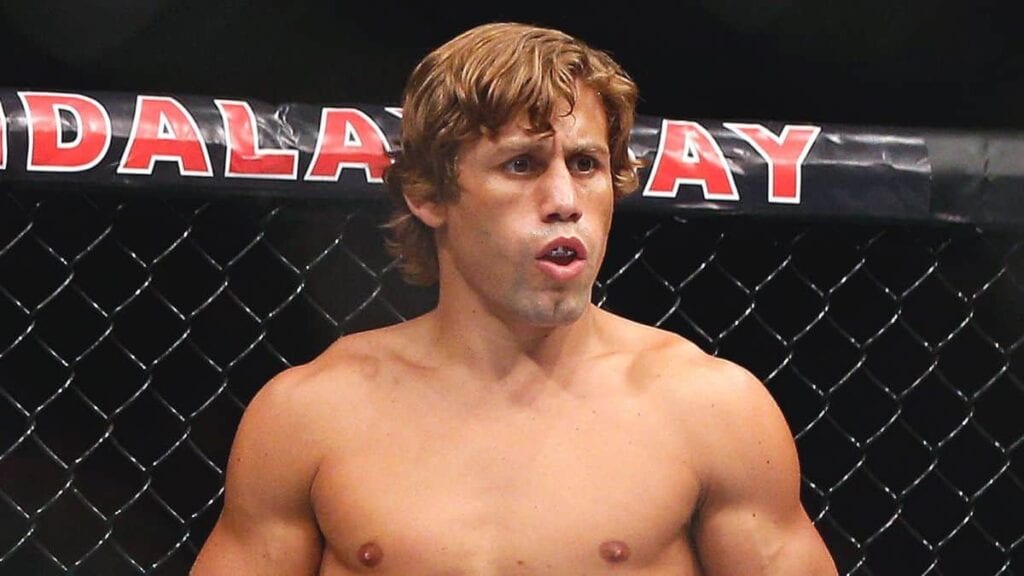 WEC 38: Urijah Faber vs. Jens Pulver II
Although Faber was no longer the owner of the WEC featherweight strap, the rematch between him and Pulver at WEC 38 on January 25, 2009 remained a matchup between two of the sport's marquee names.
This time, however, Faber made a statement, locking in his patented guillotine choke in the very first round. Not only did "The California Kid" put the finishing touches on a brewing rivalry, but he also earned another title shot with this "Submission of the Night" victory.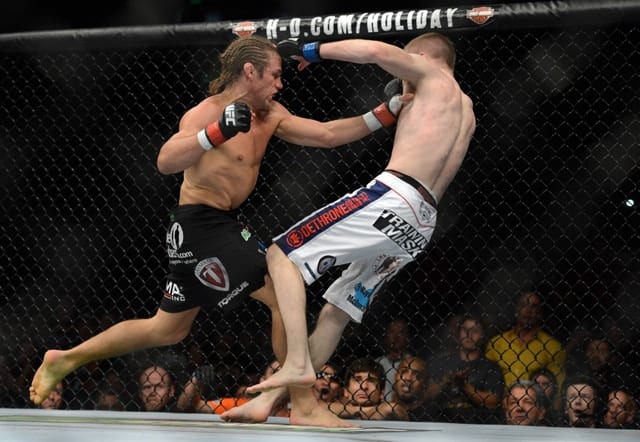 UFC on FOX 9: Urijah Faber vs. Michael McDonald
2013 marked one of the very best years of Faber's storied career and he capped off the four win year with a brutal stoppage of then rising prospect Michael "Mayday" McDonald.
After landing some huge shots in the second round, "The California Kid" manhandled "Mayday" and launched him into the cage before sinking in a guillotine choke, a submission he's locked in so many times.
The win was a pivotal one for Faber as it earned him one of his four UFC title shots.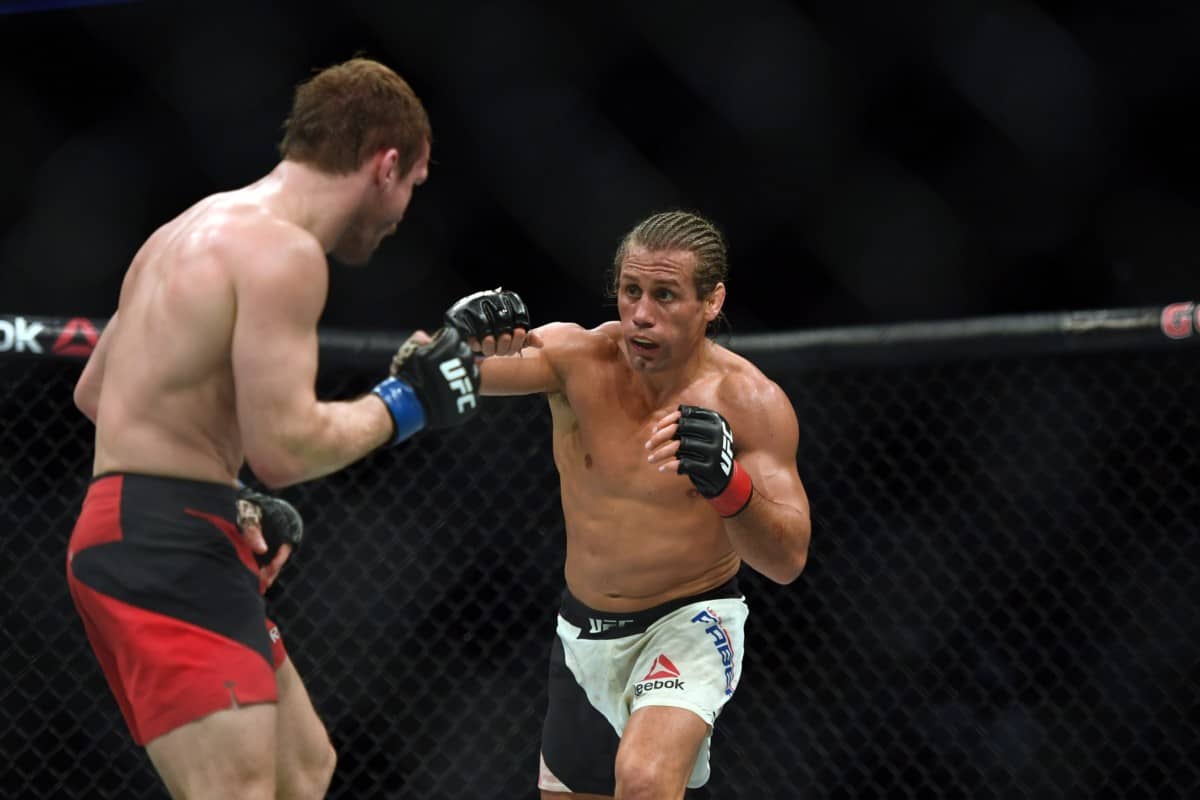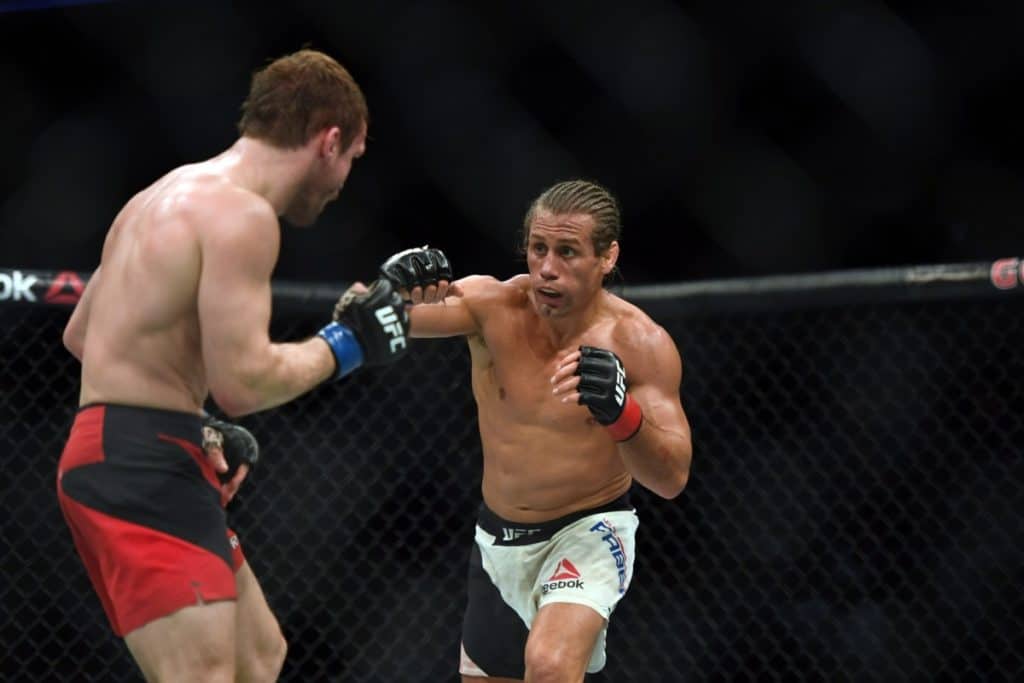 UFC on FOX 22: Urijah Faber vs. Brad Pickett
Last night represented a special night for Urijah Faber. Although he wasn't the main event, Faber received the blackout treatment during his entrance and when "California Love" hit the speakers for the last time, his hometown of Sacramento went bonkers.
Not only was the pre-fight buildup something special, but Faber put on one of the best performances of his UFC career. After landing a huge left hook that nearly finished Pickett in the opening round, Faber dominated for the remaining time, riding off into the sunset with a one-sided decision victory.
What is your favorite moment from Faber's career?