Sean Strickland details 'Strange' encounter over Israel Adesanya's dog following UFC 293 title fight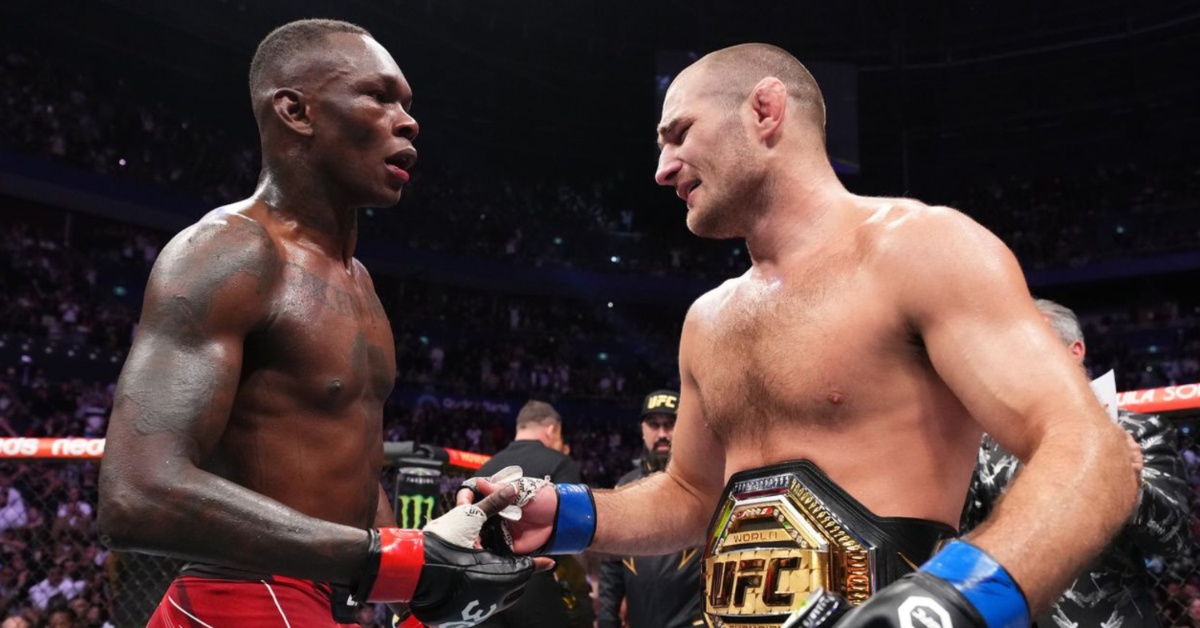 Israel Adesanya appeared to be more upset about some disparaging comments made about his dog than losing the middleweight world championship at UFC 293.
Saturday night saw 'The Last Stylebender' lose the 185-pound crown for the second time in under a year, suffering a lopsided unanimous decision defeat against seven-to-one underdog Sean Strickland. Following the contest, Adesanya shared some words with Strickland inside the Octagon. Unfortunately, we weren't able to pick up on the back-and-forth dialogue during the live broadcast, but Strickland later revealed that the conversation was about Adesanya's dog who had been a topic of conversation leading up to their main event clash.
"It was strange, it was strange, man," Strickland told reporters during the UFC 293 post-fight press conference. "I think he was mad that I made fun of his dog, I'm not even joking. I'm like 'What the f*ck is going on here, man. Are we having this conversation?' Like truly, he was mad, yeah. Izzy I'm sorry I made fun of your dog. I'm sure he's a great fella."
During their first face-to-face at the UFC 293 pre-fight press event, Sean Strickland routinely made light of Adesany's seemingly sketchy relationship with his dog, referencing a viral video where the 'Stylebender' gleefully touched his dog inappropriately.
As it turns out, the dog in the video has since passed away, making it a rather sore subject for the former two-time titleholder.
Sean Strickland Discussed the Time He Killed a Dog (Not Adesanya's)
Of course, not every Sean Strickland story is complete without putting his own crazy spin on it. After the subject was brought up, 'Tarzan' revealed that he himself once killed a dog, but noted that it was purely in self-defense.
"I killed a dog once," Strickland continued. "Crazy story. I have a weird past man, weird past. I'm going to clarify that statement because my Instagram is going to get flooded. I was hiking once, I had a bunch of dogs off-leash with my little rascals running around. And there were these stray dogs, like vicious f*cking pitbulls and they came running at my dog. I had a gun, boom, plugged one. So to clarify, it was self-defense. But anyways, yeah, it was a f*cking dog, Izzy. Calm the f*ck down, dude. I'm sure your dog's a great fella. This is how it starts, guys. No more dog questions in here, guys, it's getting f*cking awkward" (h/t MMA Mania).
With Adesanya still seething over Strickland's disparaging remarks about the former champ's four-legged friend, is it possible that 'The Last Stylebender' could use that as motivation to book himself an immediate rematch? Following the contest, UFC President Dana White was certainly open to the idea, suggesting that a rematch is the logical next step, but it will ultimately be up to Adesanya to decide what's next. Not just for himself, but for the entire middleweight division apparently.