Stipe Miocic issued warning ahead of UFC 295: 'You're not fighting a fire, you're fighting Jon Jones'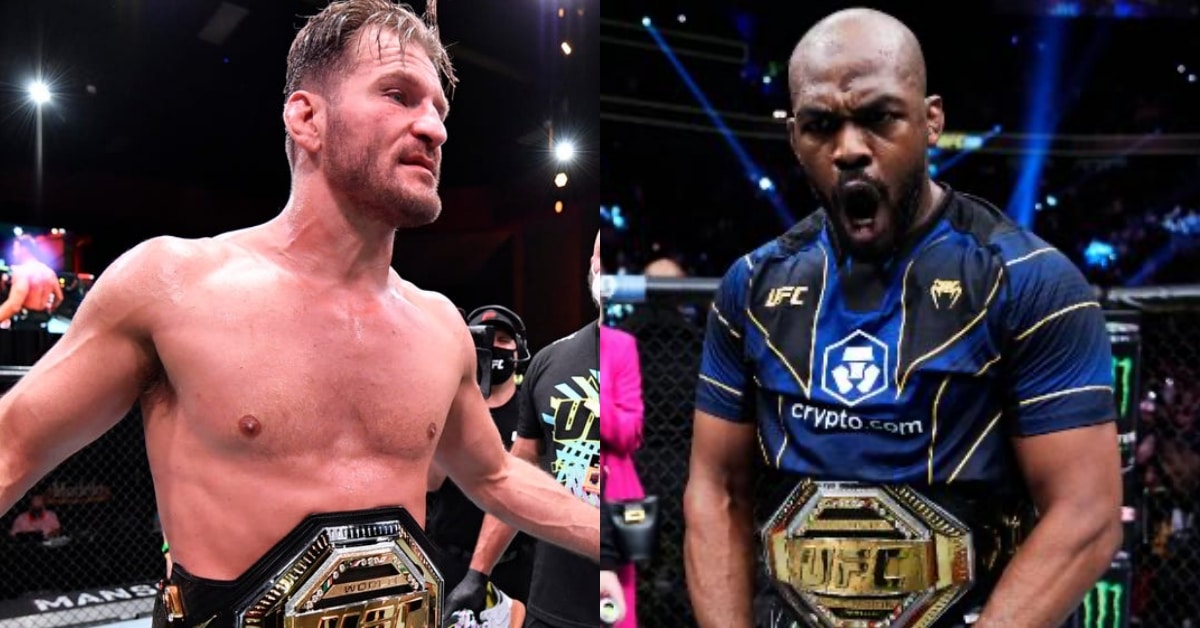 Former UFC bantamweight champion, Dominick Cruz shares concerns over Stipe Miocic's training for his upcoming fight against Jon Jones.
It was recently announced that former heavyweight ruler, Miocic, would be taking the newly crowned Jones in the main event of UFC 295 on November 11. The matchup comes following Jones' in-cage callout of Miocic, and subsequent months of talks – being held in the world famous Madison Square Garden in New York City.
Miocic is widely regarded as the greatest heavyweight champion, but has not competed since his heavy knockout loss to Francis Ngannou in March of 2021, and will be 41 by the time the fight comes around.
Dominick Cruz casts doubt on stipe Miocic's training
Miocic is also a fireman, something he has proudly kept up throughout his fighting career, but when analysing the fight Cruz said that this could be a detriment come fight night. While it is undoubtedly a heroic thing to do, Jones is one of the greatest fighter ever and Cruz questioned whether Miocic has been able to give the giant task ahead his full attention.
"Am I the only one who doesn't know how much Stipe's been training?" Cruz asked. "Have we been seeing videos of him training a lot? Where's he been? Is he doing martial arts against trees? Because he's facing a giant, giant man that can fight and it's not a fire. I'm just wondering. You're not fighting a fire, you're fighting Jon Jones. Have you been fighting humans in the woods? I'm just trying to understand what you're doing to prepare.
"He was training a lot consistently and fighting a lot consistently," Cruz continued. "What has he been doing now? Fighting fires, right? I'm just curious."
Do you agree with Dominick Cruz? Or will the time off not bother Stipe Miocic?