Stipe Miocic wanted a trilogy fight with Francis Ngannou before facing Jon Jones: 'It definitely sucks'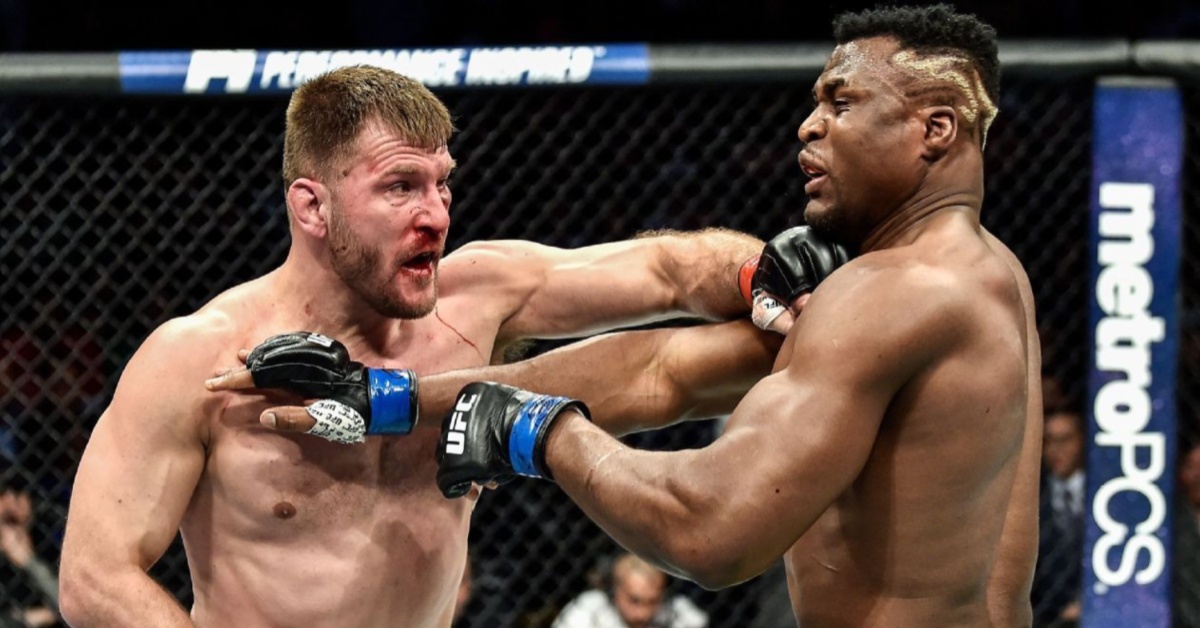 Former two-time heavyweight world champion Stipe Miocic was hoping to one day complete his trilogy with Francis Ngannou.
On November 11, Miocic will make his long-awaited return to the Octagon in a bid to claim the heavyweight crown for the third time as he is set to square off with reigning titleholder Jon Jones. Touted as the biggest fight in the division's history, it's no surprise that the two GOATs will headline the promotion's 30th-anniversary showcase, UFC 295, inside the world's most famous arena, Madison Square Garden.
However, if Stipe Miocic had his way, he would be stepping back into the spotlight to complete his trilogy with former heavyweight king Francis Ngannou.
"I really wanted to have a rematch with Francis," Miocic told the New York Post. "Unfortunately, he left for bigger and better things, so good for him. After that, all I wanted was Jon Jones. It definitely sucks, I definitely wanted that trilogy, but unfortunately, that's the way the cookie crumbles. Listen, he's onto bigger and better things. On paper, Tyson Fury is one of the best boxers of all time, but Francis hits really hard. It's a fight, anything can happen. I wish him all the best. I hope he shocks the world" (h/t BJPenn.com).
Miocic and Ngannou Destined to Be Forever Deadlocked at 1-1
The two behemoths first met at UFC 220 in 2018 with Miocic scoring a unanimous decision victory over 'The Predator' to retain the heavyweight championship. Three years later, they would run it back at UFC 260. This time, Ngannou would walk away the victor, landing a vicious left hook that put Miocic away less than a minute into the second round.
Ngannou went on to defend the heavyweight title one time before exiting the promotion to sign a lucrative deal with the Professional Fighters League and bag a big-money boxing match with Tyson Fury.
Miocic, 41, will likely step into the Octagon for the final time, win or lose, at UFC 295 in November leaving his rivalry with Francis Ngannou forever deadlocked at one win apiece.
Who do you think would have come out on top in a trilogy fight?