Stipe Miocic heaped with praise ahead of UFC 295 title fight with Jon Jones: 'He has never looked better'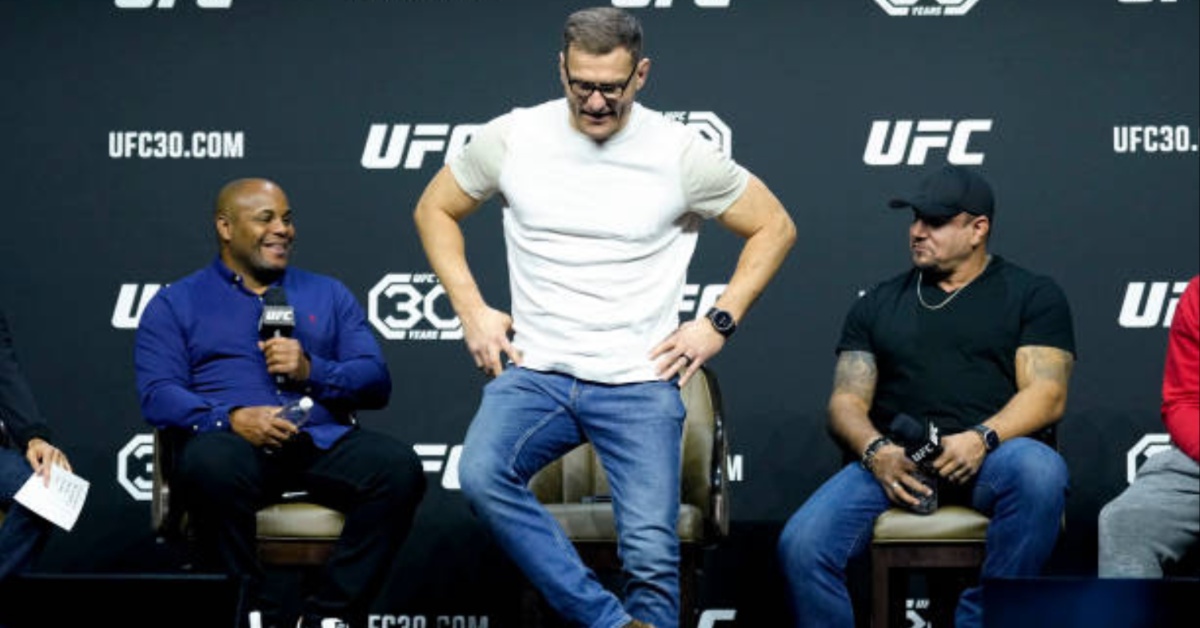 Former two-weight champion, Daniel Cormier has revealed that whilst speaking to a member of Stipe MIocic's camp ahead of the latter's return to challenge heavyweight champion, Jon Jones at UFC 295 in November – the Ohio native was described as never having "looked better" – preparing for a two-year hiatus snapping return.
Miocic, twice a former undisputed heavyweight champion under the banner of the promotion, headlined UFC 260 in his most recent Octagon walk back in March 2021, suffered a thunderous knockout loss on that occasion, dropping his title to Francis Ngannou in the pair's championship re-run.
And yet to return to active competition in the time since, the veteran Euclid native is slated to take main event honors in 'The Big Apple' in two months' time as he challenges incumbent heavyweight kingpin and pound-for-pound number one, Jones, in a potential retirement fight for both veterans.
Stipe Miocic's physique praised ahead of UFC 295 title fight return
While opening as a significant underdog to defeat Jones in his comeback to the Octagon, Miocic has been backed as "never looking better" – according to information received by UFC color commentator and Hall of Fame inductee, Cormier.
"I think the best (Stipe) Miocic is in the mid-240s (pounds) and he's saying how now that he's (Stipe Miocic) back around that weight," Cormier said on his YouTube channel. "I spoke to someone in the Miocic camp and they told me he's never looked better. He looks huge, he looks big, he looks strong. Now, is that gonna be enough? I don't know."
"I'm just giving you this information, I'm pulling the curtain back to you guys can understand that expect the Stipe Miocic from the title run opposed to the guy you saw later," Cormier continued. "The small guy – the skinny guy." 
Without a victory since 2020, Miocic's most recent win came in the form of back-to-back title fights against the aforenoted, Cormier, first stopping the Louisianan in the pair's title rematch, before taking a decision win in the pair's rubber match trilogy.
And ahead of his title clash with Jones, Miocic warned the Endicott native that his often-overlooked power should be a cause of concern for him ahead of UFC 295. 
Who wins at UFC 295; Jon Jones or Stipe Miocic?