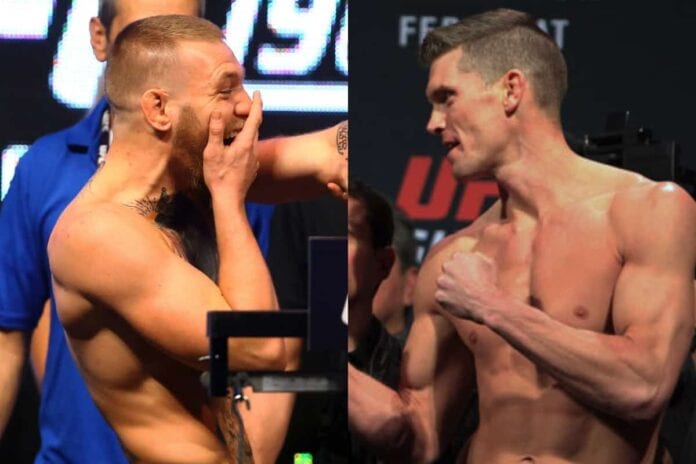 Top welterweight Stephen Thompson is heading into by far the most pivotal fight of his UFC career when he meets former title contender Rory MacDonald in the main event of June 18's UFC Fight Night 89 from Ottawa, Ontario, Canada.
It's a perceived title eliminator that couldn't be much else with the No. 1 MacDonald facing the No. 2-ranked "Wonderboy," who shocked the MMA world earlier this year when he knocked out former champion Johny Hendricks in one round to score his sixth straight win in a row.
Win streak or not, "Wonderboy" has his hands full against the gritty "Red King," but in a recent interview with Submission Radio, he could already be looking ahead three fights to when he expects to have the belt. At that point, he wants to take on Irish featherweight champion Conor McGregor:
""When I become the welterweight champion, I would love to step in the octagon with Conor McGregor. He's a phenomenal martial artist, right? And I honor him for doing what he's doing with the sport. But like you said, it would be a big payday. It really would. And it would be a great payday for anybody who steps in the octagon with Conor McGregor. And you would be stupid if you thought otherwise. And I think all the fighters would know that. You know, if somebody would say, "Hey, you wanna fight Conor McGregor?". Heck yeah. They'd all be jumping at it (laughs)."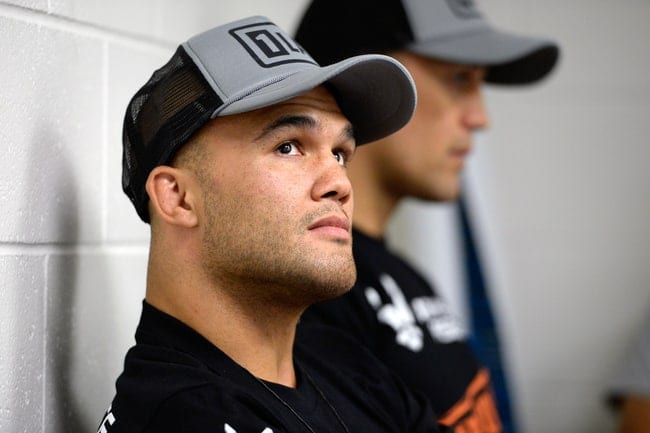 However, even though he wants the great payday that McGregor provides, Thompson went on to say that "The Notorious" fighting at welterweight, which he did in his loss to Nate Diaz at UFC 196, isn't a great idea for his personal well-being based on the current champ:
"You've got Robbie Lawler who's a monster. Probably walks around at 200, maybe over 200 pounds. And just somebody like that, that much bigger than you, it's crazy. I wouldn't see him – it wouldn't be smart if I was his coach, for him to go up to 170. Yeah, the people probably will want to see it, but you know, you're thinking about your fighter, you're thinking about your sparring partner, the guy you've been training for years. And that's a good way to really get somebody hurt."
Whether or not it's a good idea for McGregor to fight welterweights, there is no question that fans everywhere would love to see him square off against a striker of "Wonderboy's" caliber. That is, if he's not fighting Floyd Mayweather in a boxing ring instead.
Will it ever happen?