Shane Carwin made his name during the era of giants in the UFC heavyweight division. Competing against Frank Mir and Brock Lesnar at the peak of his career, 'The Engineer' won the interim belt at UFC 111. It wasn't until he faced Lesnar at UFC that Carwin tasted defeat. Having previously won all his fights in the first round, Carwin would get submitted by the WWE crossover in the second frame. After that first loss Carwin would not compete for a year, and wasn't the same fighter upon his return.
Facing a rampant Junior dos Santos in his last UFC fight, Carwin was bloodied and battered. 'Cigano' took the unanimous decision, and Carwin called it quits on his fighting career. Citing a nagging back injury, 'The Engineer' left his combat life behind him in 2011. Five years later Shane Carwin is back in the fight game, recently defeating Jason Ellis with one of his giant arms taped to his chest.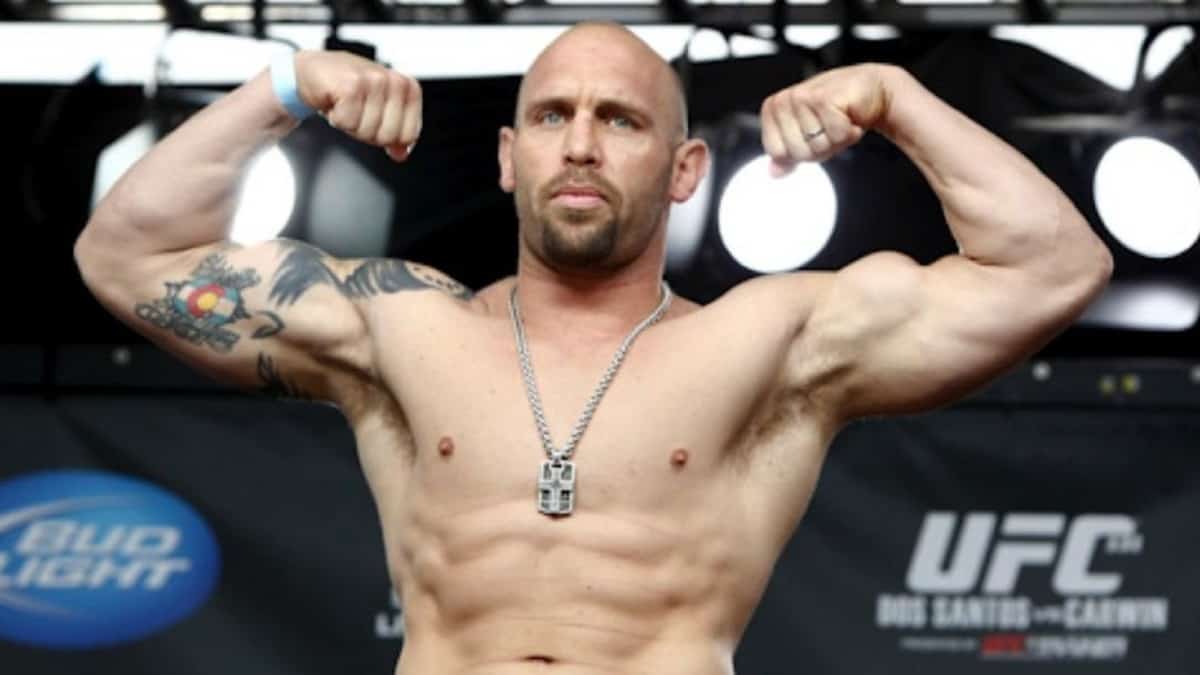 Rizin/Fedor
Taking to his Twitter account, Shane Carwin announced his legitimate MMA comeback by telling Rizin they need to send him bigger gloves.
Hey @rizin_PR you are going to need bigger gloves, these do not fit, not even close! #MMA pic.twitter.com/Yk3gp2ataz

— Shane Carwin (@ShaneCarwin) October 23, 2016
Former Pride FC owner Sakakibara has worked hard to bring some of the JMMA originals back home this year. Both Mirko Cro Cop and Wanderlei Silva are currently on the roster, and will face each other in their trilogy bout this coming December. The announcement from Carwin opens the door to a possible fight with MMA legend Fedor Emelianenko.
Although the relationship between Fedor and Rizin got a little rocky when 'The Last Emperor' joined Euro Fight Nights, Rizin has reportedly offered Emelianenko $2 Million to fight on New Years Eve. Spreading around the Reddit forums is a rumour that Shane Carwin has already used his gigantic XXXXL hands to sign a contract for the Fedor fight. Watch this space!
Here's Carwin pictured with Rizin Senior VP Jerry Millen:
Here's the video of a one-armed Shane Carwin knocking out Radio show host Jason Ellis last weekend!