Interim belts are designed to keep a division moving while the champion sits out due to injury. There have been plenty of legitimate cases where an interim title was necessary in order to keep things moving in the absence of a champion.
Throughout UFC history there have been plenty of legitimate cases where an interim title was necessary in order to keep things moving in the absence of a champion.
However, during a down year for pay-per-view (PPV) sales in 2017, the concept of an interim belt has also been needlessly applied to boost lagging PPVs, or to move on from an uninjured yet still inactive title holder.
We broke down the seven most pointless title bouts in UFC history, and the results may surprise you. Check them out:

7. Tony Ferguson vs Kevin Lee – UFC 216
If Conor McGregor weren't holding up the otherwise supremely talented UFC lightweight arena, no one would complain about this main event fight at next week's (Sat., October 7, 2017) UFC 216 being for the lightweight belt.
However, the fact that this weight class even needs an interim belt is a joke. McGregor left the division in a complete logjam while pursuing and eventually earning a boxing match with Floyd Mayweather. That sabbatical did no one any favors except McGregor himself, who hasn't defended the belt since winning it from Eddie Alvarez back at UFC 205 last November.
The worst part is, there's zero guarantee that the winner of this interim belt will actually face McGregor upon his return. With talks of a Nate Diaz trilogy gaining traction, the interim titleholder could be stuck not fighting for the actual strap for quite some time.
Not to mention, the real interim title fight probably should have been Ferguson vs Nurmagomedov, the two rightful heirs to the lightweight throne, but Nurmagomedov's spotty track record and inactivity forced the UFC's hand into finding a capable dance partner.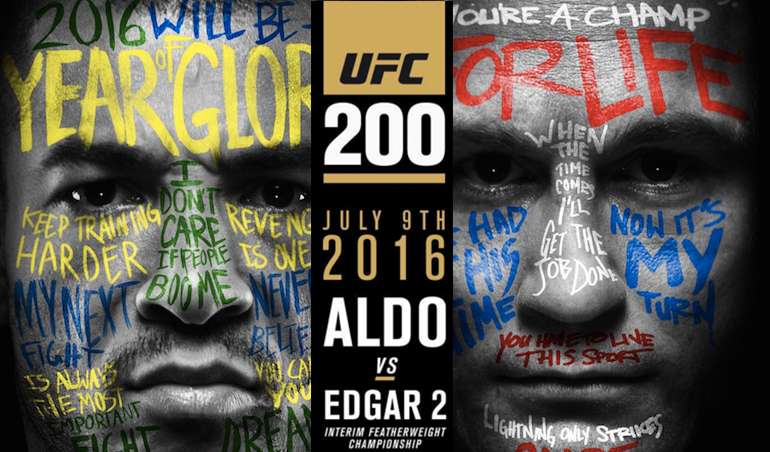 6. Jose Aldo vs. Frankie Edgar – UFC 200
Yet another pointless interim belt created due to Conor McGregor.
This one was even more unnecessary than Ferguson vs Lee, as Aldo had literally just lost the featherweight belt to McGregor by knockout in only 13 seconds just months before his interim title bout with Edgar at 2016's UFC 200.
The trend here, and it isn't hard to see, is that McGregor opts to win belts and not defend them. The UFC had to do something to keep the 145-pound division moving, as McGregor had already made his intentions to fight for the lightweight belt immediately after capturing the featherweight title known.
Aldo beat Edgar as he did in their first fight back at UFC 156, but absolutely no one recognized the Brazilian as a champion of any sort following his lightning-fast KO at the hands of McGregor.
Aldo was crowned the actual champ after McGregor was stripped of the 145-pound title, but would go on to lose to Max Holloway by TKO at June 2017's UFC 212.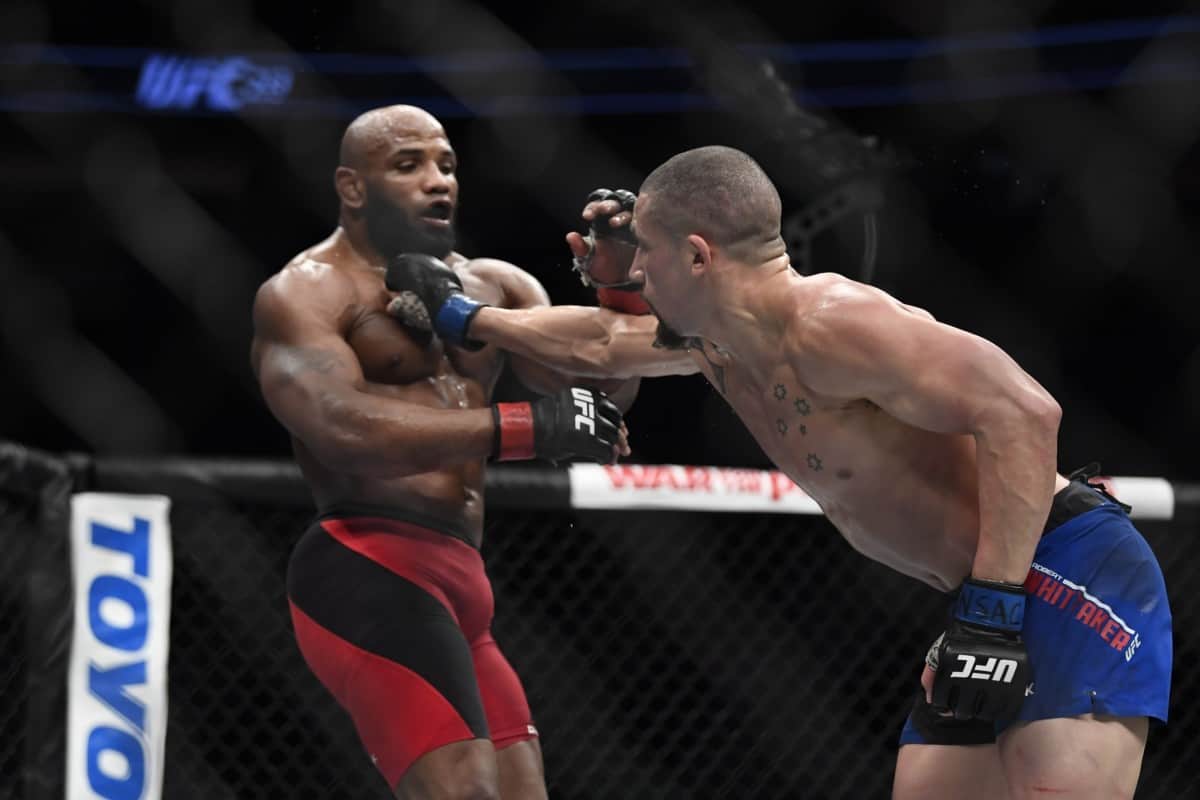 This wouldn't be a pointless title fight if it were for the actual middleweight belt, but to call the winner of this fight the interim champ is criminal.
Michael Bisping winning the 185-pound belt was novel at first, but his title reign has been a joke ever since. A rematch with the then-number 14-ranked Dan Henderson did nothing for the division, which was ripe with contenders in Jacare Souza and Romero at the time.
The Georges St-Pierre entered the middleweight picture to the surprise and dismay of every top-ranked 185-pounder in the UFC. Injuries kept Bisping vs. GSP shelved for a while, which is why the UFC opted to have Whittaker and Romero fight for an interim belt at UFC 213 in July. Whittaker won, but injured his knee seriously in the process.
So then, almost immediately after, the UFC announced Bisping and GSP would finally throw down in November, rendering the interim belt completely pointless.
GSP, a career welterweight, had no business even being in the middleweight title conversation. If Bisping was good to go in November, then Romero or Whittaker should not have fought in July; one of them could have clearly waited the few months to fight for the actual belt in November.
It just made zero sense. The interim champion will not be fighting the actual champion in his next fight.
What a waste of gold.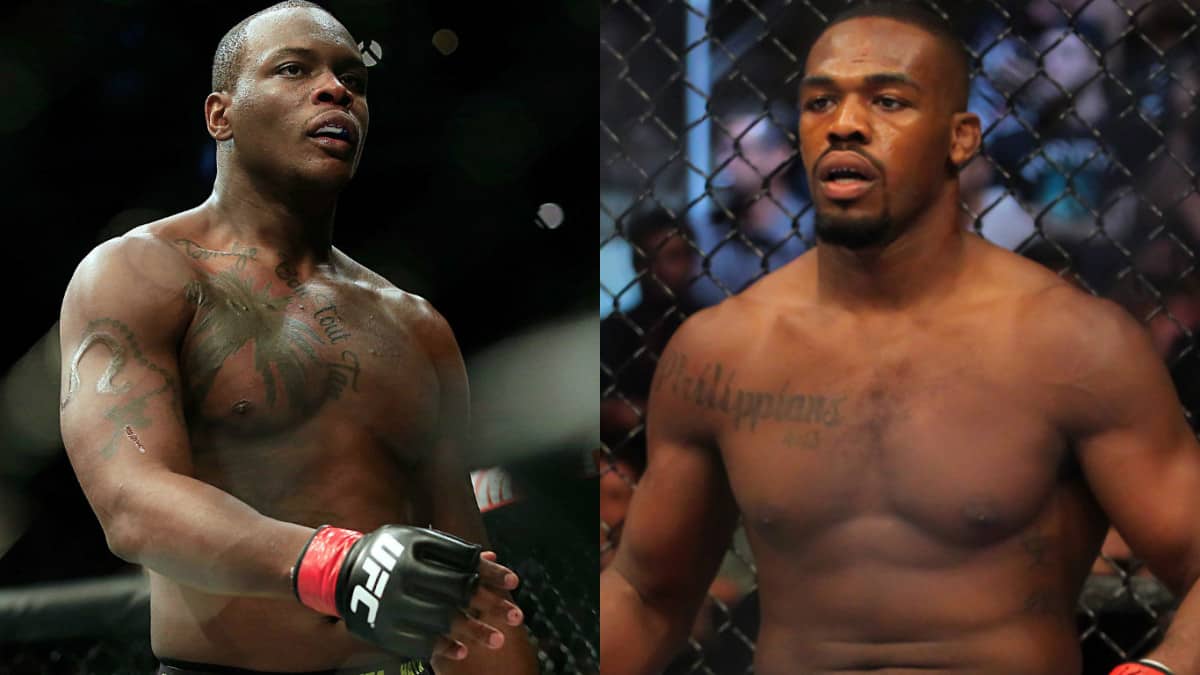 4. Jon Jones vs. Ovince Saint Preux – UFC 197
Back when Jones was first stripped of the light heavyweight belt after defeating Daniel Cormier at UFC 182, he was given the opportunity to reclaim some of his shine in an interim title fight against OSP at UFC 197.
Check out this clusterf***. Jones wins the interim strap at UFC 197, and three PPVs later, Daniel Cormier fights Anderson Silva in a non-title fight at UFC 200.
Mind you, Silva was just filling in for Jones, whose out-of-the-cage antics routinely keep him out of competition.
So the interim belt Jones won, which was designed to set up the rematch with Cormier, ended up being a totally useless piece of scrap metal. It didn't do what it was supposed to, and ended up being the shortest and most pointless interim belt in light heavyweight history.
Just another belt for Jones to be stripped of, I guess.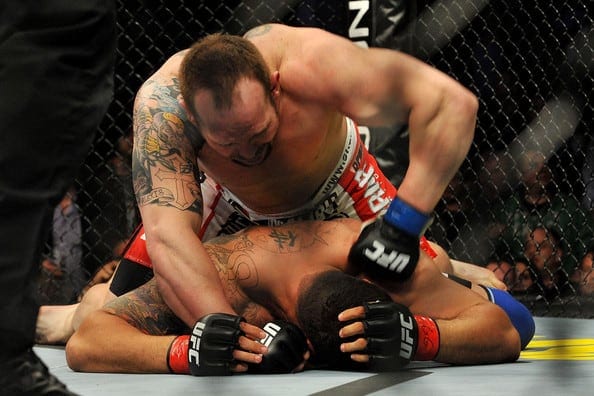 3. Shane Carwin vs. Frank Mir – UFC 111
Back when Brock Lesnar was heavyweight champion, it seemed like no man could dethrone him, especially after his thrashing of Mir at UFC 100.
So when Mir was thrust back into an interim title fight just one fight removed from that very thrashing, it was hard to take it seriously.
While Lesnar indeed sat out due to surgery to fix his diverticulitis, he still ended up fighting at UFC 116, five PPVs removed from Carwin's interim title fight with Mir.
The UFC was quick to do whatever they could to legitimize a contender that could seemingly beat Lesnar, and while Carwin did punish Lesnar for the entire first round when they did fight, his interim belt meant nothing when Lesnar submitted him just one round later.
Carwin's interim title ended up being completely meaningless in retrospect, and the fact that he's often referred to as a former heavyweight champion is a bit of a head-scratcher.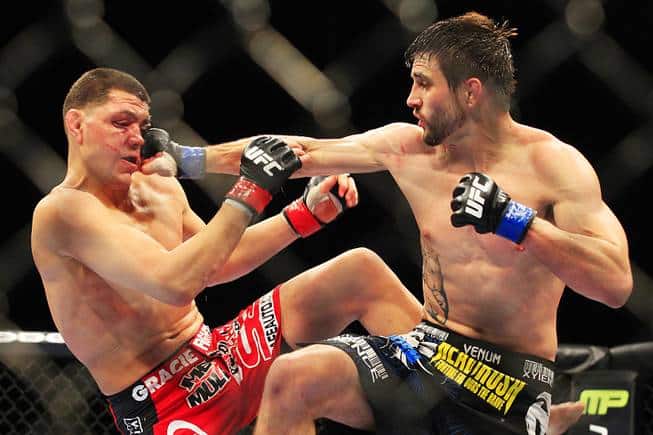 2. Nick Diaz vs. Carlos Condit – UFC 143
This interim belt is a pointless one for a few key reasons.
For one, the actual champion, GSP, beat both Diaz and Condit like a rented mule after the fact.
To make matters worse, the fight between Diaz and Condit was a slow and controversial one that left a bad taste in fans' mouths who had expected a striking war between the two.
Condit won a split decision by using a safe and point-based striking gameplan, much to the dismay of Diaz fans everywhere, who insisted he had won the fight by just walking forward and taunting Condit, not actually doing much himself.
The letdown of this fight coupled with the fact that St-Pierre ran through both men took away the shine from this interim belt.
1. Max Holloway vs. Anthony Pettis – UFC 206
Holloway finds himself on this list twice by no fault of his own.
The UFC was scrambling to put together a UFC 206 PPV worth ordering, as the card fell apart due to injuries. Their solution? Putting Holloway against a fighter who was 1-3 in his last four fights with only one victory at featherweight, where the interim title fight was to be contested.
Unsurprisingly, Holloway put away the former lightweight champion to win the interim belt, as the rightful titleholder pursued different things.
Thankfully, Holloway would eventually end up with the undisputed 145-pound belt, but this sham of a 'title fight' was little more than a desperate attempt at saving a remarkably weak card.