Building off UFC Denver's most unexpected knockout, we decided to take a look at some of MMA's most bizarre finishes. We have 25 years of fights to choose from.
Last weekend's (Nov. 10, 2018) UFC Denver was the promotion's 25th-anniversary show. The main event between Yair Rodriguez and Chan Sung Jung will go down in history as one of the best fights of all-time and one of the most insane ending sequences you will ever see in MMA.
The UFC has given fans 25 years of MMA and given birth to countless other promotions that have in turn provided fans with even more entertaining fights.
In a sport where you are literally fighting for your life, the term bizarre can be far-ranging. For that reason, and for the sake of this list, let's just say a bizarre ending in a fight is something that is likely never to happen again.
The list starts here, enjoy.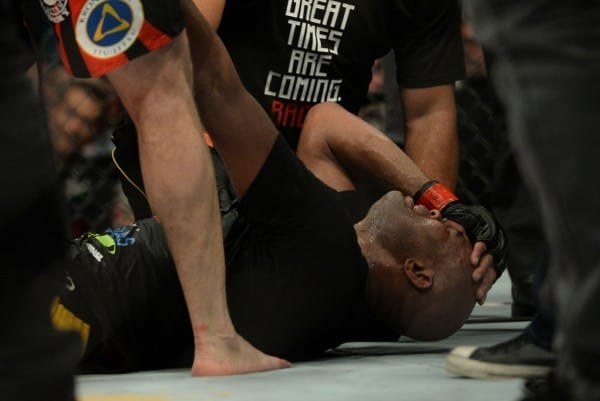 Anderson Silva's Broken Leg
When Anderson Silva broke his leg in his championship title rematch with Chris Weidman, it was the first time many fans had ever seen an injury of that ilk.
It was not, however, the first time that same leg break injury had happened inside the Octagon. The now-deceased Corey Hill broke his leg at UFC Fight for the Troops on Dec. 10, 2008. Unfortunately, many fighters in several different promotions have since suffered similar leg injuries.
Silva has now fully recovered from this bizarre fight-ending injury but he has only had three fights since that fateful night in December 2013.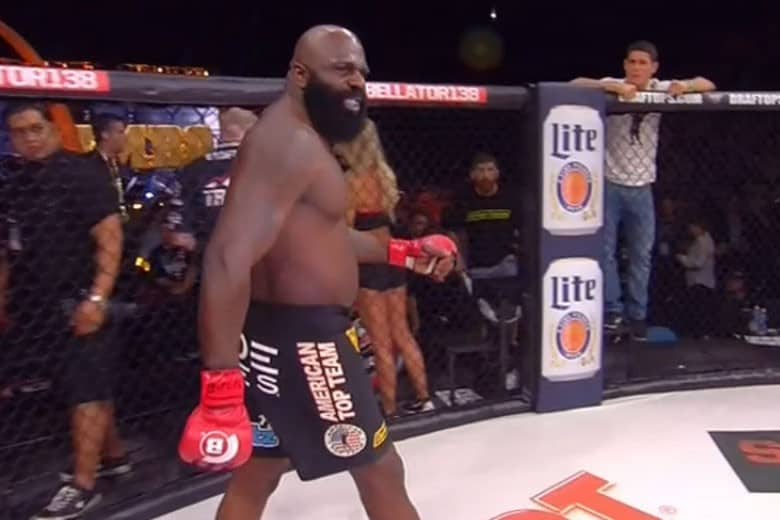 Kimbo vs. James Thompson – EliteXC
Slice was supposed to be the guy that brought the sport of MMA mainstream. Or at least that's what the brain trust at EliteXC thought.
No one gave "The Colossus" much of a chance at beating KSlice in their main event fight back in 2008, but for over two rounds that exactly what Thompson did. The larger Brit used his superior wrestling to take Kimbo down and pound his face in for the first two rounds.
At the start of the third round, Thompson had a rather large hematoma on his ear. A hematoma that he had prior to stepping into the cage for the fight, mind you.
The very first punch Kimbo throws in round three landed right on Thompson's hematoma and busts it open. There was a lot of blood, but it was on his ear and was really just cosmetic. This is where it got bizarre:
Referee Dan Miragliotta inexplicably steps in and calls the fight as Thompson is still on his feet. One can only think of Eddie Bravo and one of his conspiracy theories here.
Watch for yourself: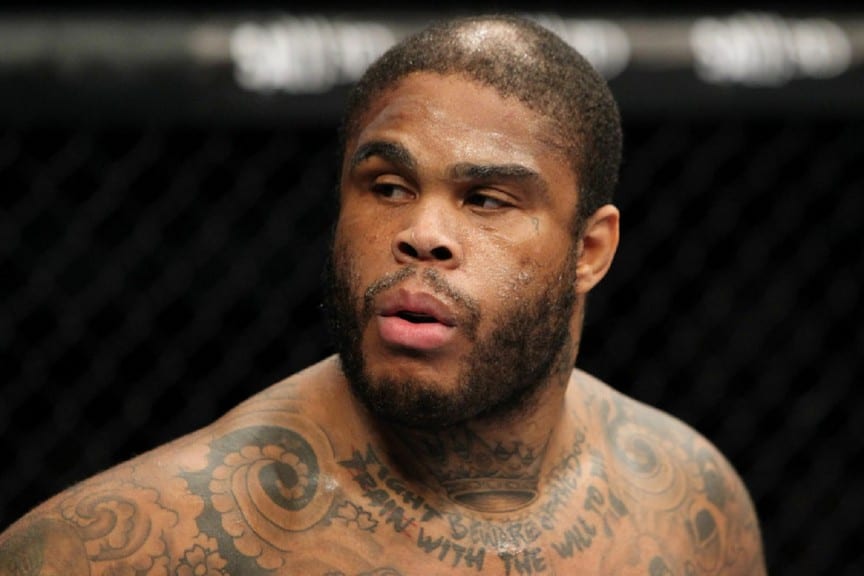 Gilbert Ivel Hits A Ref
Ivel has had some questionable conduct during his tenure in the sport of MMA. However, no behavior was more egregious than what Ivel did in 2004.
The Dutch striker was fighting Atte Backman in a grueling match-up that featured a ton of clinch work. The referee kept breaking the fighters up and eventually Ivel got fed up and cold-cocked the official. Ivel didn't stop there, as he then kicked the referee as he was down.
Watch this bizarre fight-ending sequence here: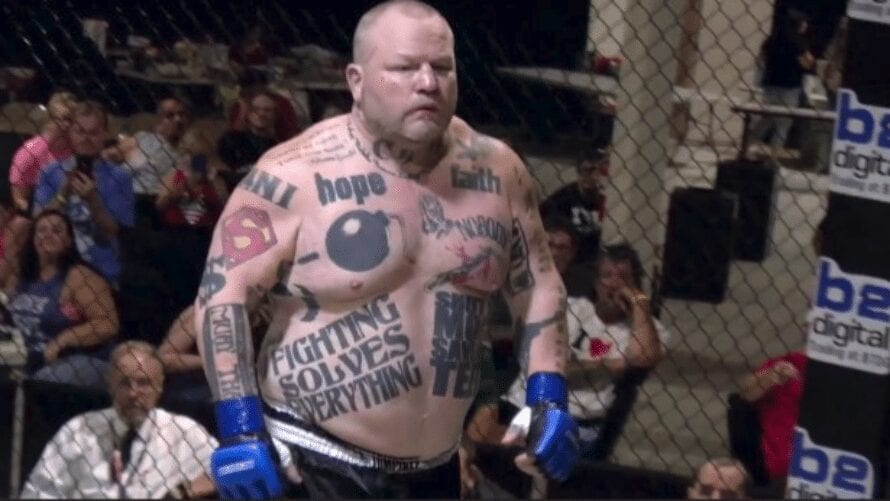 Johnathan Ivey Fakes Heart Attack Then Taps Out
In perhaps the most bizarre of all the fight-ending sequences in combat sports history, earlier this year, heavyweight fighter Johnathan Ivey faked a heart attack then attacked his opponent Travis Fulton, delivered some ground and pound, and then inexplicably decided he could no longer hurt his idol and then tapped out.
Watch here:
Ivey has a history of unorthodox techniques, like the time he implemented rolling summersaults against Ken Shamrock for no apparent reason.
Johnathan Ivey is one bizarre fighter.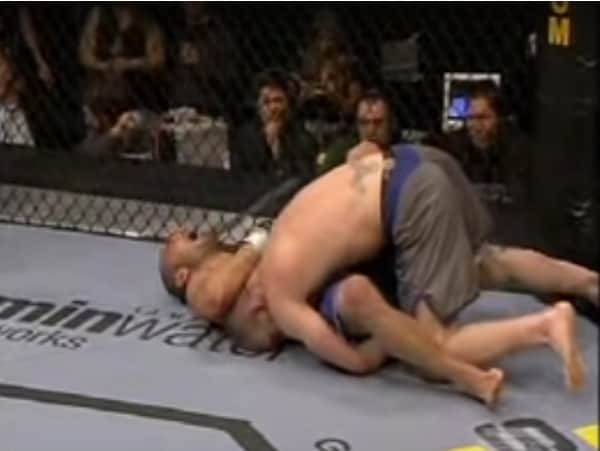 Gray Maynard Knocks Himself Out Cold
"The Bully" was largely in control of his fight against Rob Emerson until he picked up "The Saint" and slammed him to the canvas with such force that he knocked himself out cold in the process.
The Ultimate Fighter (TUF) 5 Finale would serve as the backdrop for one of the more memorable and bizarre fight-ending sequences in MMA history.
Watch Maynard spike himself on his own head here: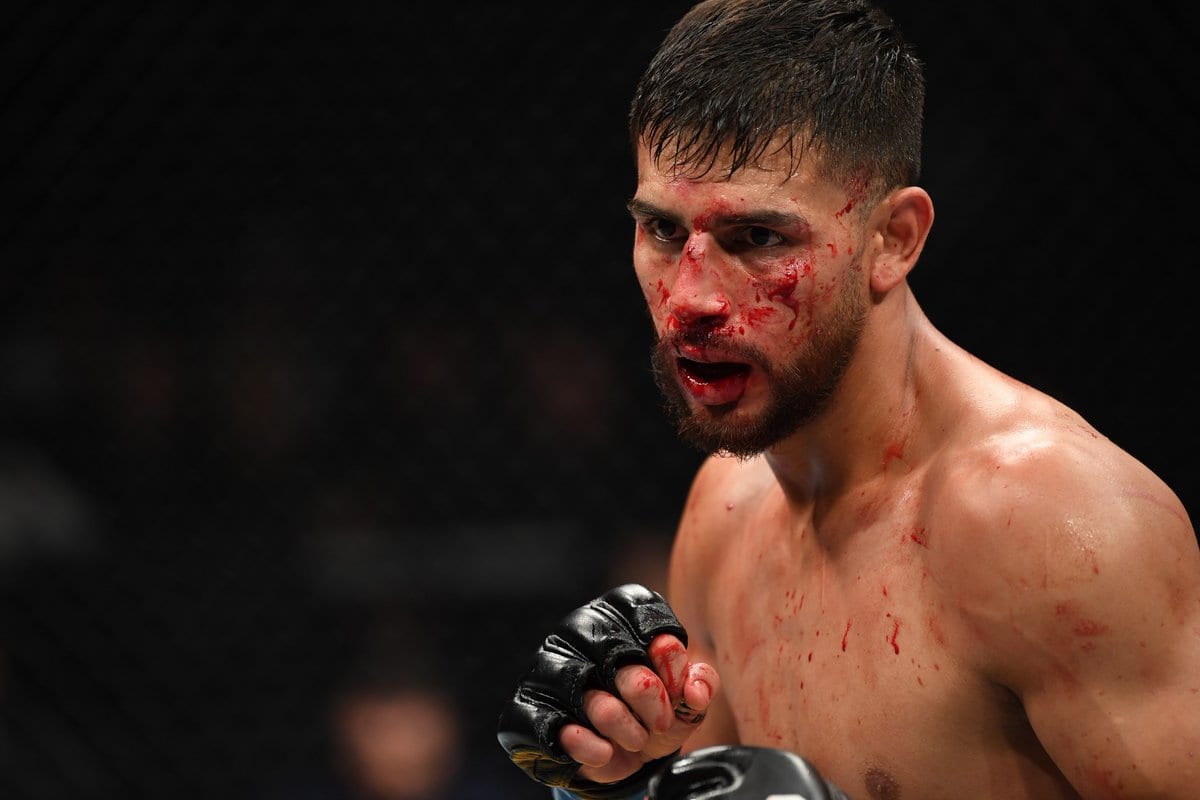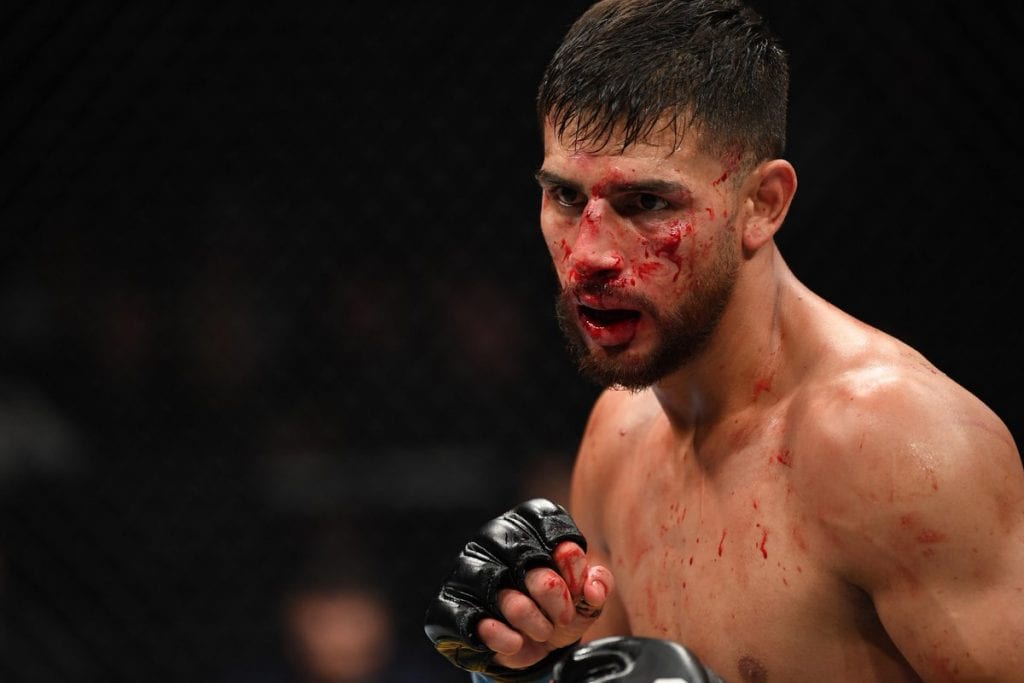 Yair Rodriguez Lands The Hail Mary Elbow
Ok, this one might be a little bit of prisoner of the moment thinking here. But there is no doubt that last weekend's UFC Denver had some spectacular performances. None were greater than " El Pantera's".
Rodriguez managed to land one of the most spectacular knockouts in the entire 25-year UFC run. He lured "The Korean Zombie" into a wild slugfest with just nine seconds left in the fight in a bout he was losing.
Watch Yair Rodriguez land the most beautifully bizarre knockout in MMA history here: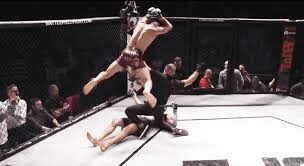 Austin Batra Goes Full-On WWE
We bring our list to an end with a welterweight fighter that went straight WWE on his opponent. Oh yeah!
Batra had just floored opponent only 30 seconds into the first round and it looked as if he was going to go in for the finish. However, the referee lunged in between the fighters to call off the fight. Problem was, Batra had already launched himself into the air and was looking to land a double axe handle to his downed opponent.
Luckily the referee was in the right place at the right time and Batra's best 'Macho Man' impression never fully found its mark.
Because of Batra's poor judgment, the fight was overturned and Perry Hayer would be crowned BFL champion in a bizarre way.