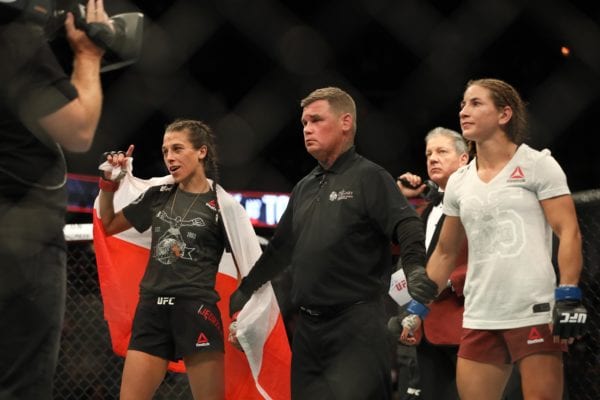 Joanna Jedrzejczyk vs. Rose Namajunas 3, please:
Joanna Jedrzejczyk could be the best fighter in the world that doesn't have a UFC title to prove it.
The former strawweight queen only strengthened her position as the No. 1 contender with a unanimous decision victory over Tecia Torres at UFC on FOX 30. Jedrzejczyk wasted little time in her post-fight speech proclaiming that she is the "real champion" calling for a third fight with champion Namajunas in the process.
Trilogies are rare in mixed martial arts, and even less likely when the champion has already beaten a would-be challenger twice. That being said, this is an exception to the rule.
Jedrzejczyk is the clear-cut No. 1 contender in the 115-pound division, and quite honestly, the only fight that makes sense for the UFC to book going forward.
Like Aldo and Holloway before, it's possible that Namajunas just has Jedrzejczyk's number. Even so, that's the fight the fans want to see and the fight the fans deserve.