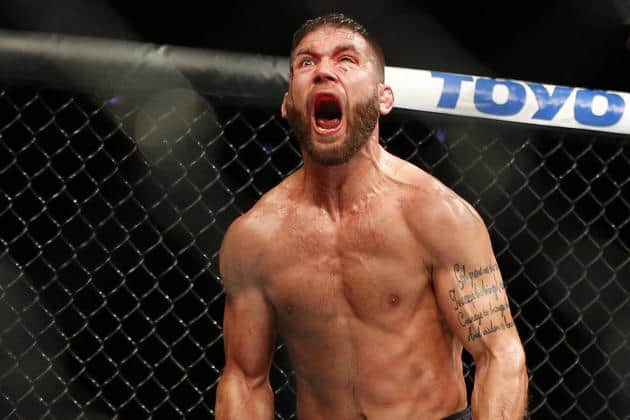 Jeremy Stephens is a slightly better version of Justin Gaethje:
Heading into his co-main event fight against Aldo, Stephens' gameplan was no secret. "Lil Heathen" wanted to draw Aldo into an emotional fistfight.
Surprisingly enough, the former featherweight champion obliged and promptly ended the American's night in the very first round. A perfectly-placed pair of body shots would be Stephens' undoing on this night.
2018 has been a rebound year for "Lil Heathen." No other UFC veteran has seen quite the rebirth to their career like Stephens has these last 12 months. But has Stephens hit his ceiling?
Stephens' heavy-handed in your face style of fighting isn't conducive to career longevity, so it's a miracle he's been able to last as long as he has. Just ask fellow UFC fighter Justin Gaethje, whose fighting style is a near carbon copy of "Lil Heathen's." Fighters like Gaethje and Stephens are no doubt fan favorites, but pure toughness and grit will only take you so far in MMA.
Technique often trumps toughness. It will be interesting to see where Stephens goes from here.