Sean Strickland expects 'Tough' fight with Dricus du Plessis at UFC 297, claims 'I'm a million times better than him'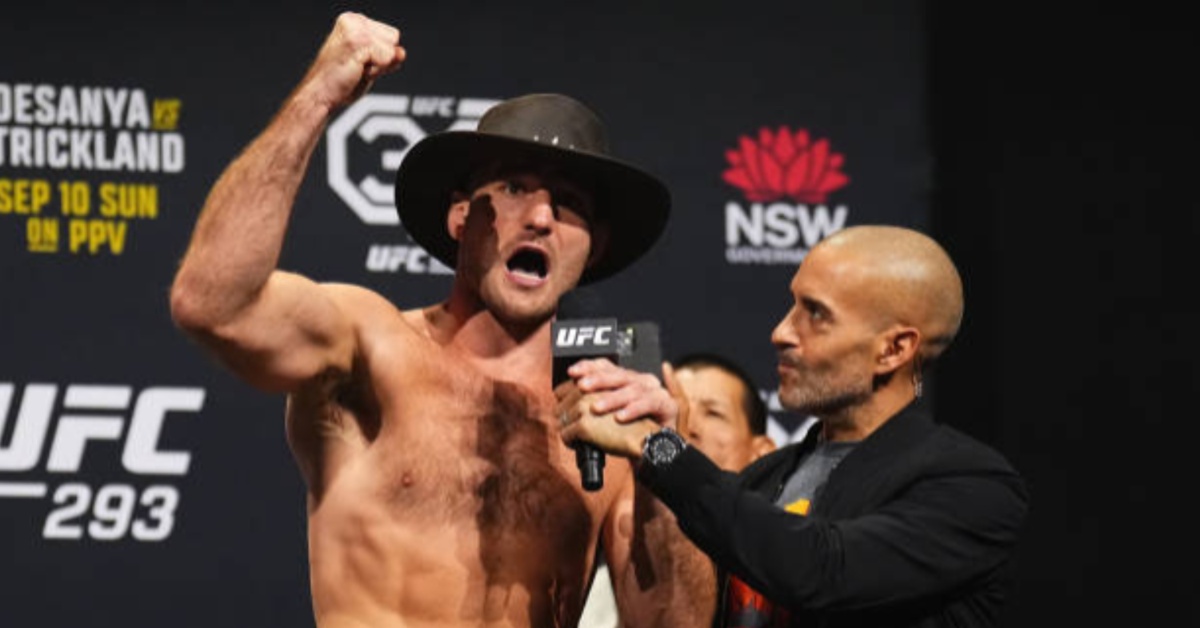 Undisputed middleweight champion, Sean Strickland expects a "war" with surging contender, Dricus du Plessis ahead of their UFC 297 headlining clash in January of next year, however, insists he is umpteen times between than the South African.
Strickland, the newly-minted undisputed middleweight champion, turned in a shocking upset win over former two-time division gold holder, Israel Adesanya back in September at UFC 293 in Sydney, Australia – landing a one-sided unanimous decision win.
As for du Plessis, the Pretoria native has enjoyed a stunning six-fight winning spree since he ented the Octagon three years ago, earning his middleweight title fight with a spectacular second round knockout win over former champion, Robert Whittaker, in the pair's championship eliminator clash
Sean Strickland claims he's a "million" times better than Dricus du Plessis
And drawing the South African at UFC 297 in January of next year in Toronto, Canada, Covina native, Strickland will attempt to turn in his first successful title defense in his clash with du Plessis – expecting a "war" of wills, and an even tough fight with the former, than a clash with the unbeaten, Khamzat Chimaev.
"I think Dricus (du Plessis) is like so awkward he's good," Sean Strickland said on his YouTube channel. "Where it's like, you know, I'm a million times better than him. I spar guys he's fought, I know who he is."
"But he's so awkward he's good," Sean Strickland explained. "It's gonna be a f*cking war. He'll be a tougher fight than (Khamzat) Chimaev."
Predicting a tough, drawn-out fight with South African contender, du Plessis next year in 'The Great White North', defending middleweight champion, Strickland has opened as a significant betting underdog to beat the former in their UFC 297 championship fight. 
Who wins at UFC 297 in January: Sean Strickland or Dricus du Plessis?