UFC 293 headliner Sean Strickland threatens to kill bodybuilder Bradley Martyn: 'I would take your life'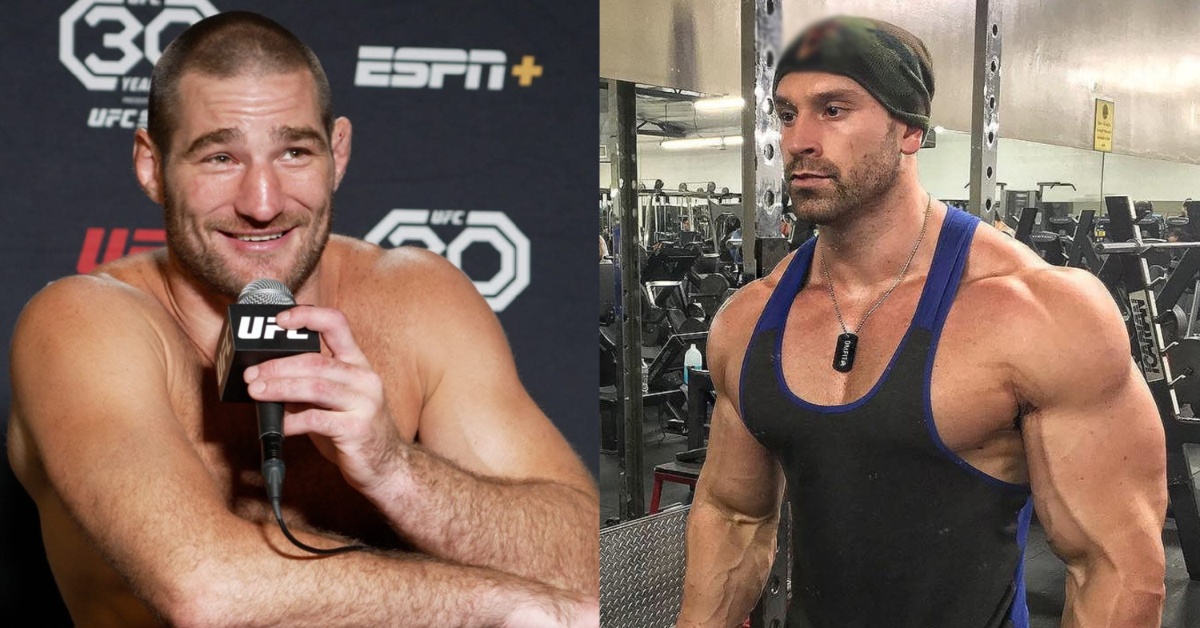 UFC middleweight title challenger Sean Strickland threatened to kill celebrity bodybuilder Bradley Martyn after the YouTuber suggested he could handle himself in a street fight with multiple mixed martial artists, including reigning ONE world champion Demetrious Johnson.
Martyn, a fitness guru who loves telling people that he weighs upwards of 260 pounds, has caught the attention of the MMA community after repeatedly challenging professional fighters to a street fight. In recent months, Martyn has targeted Nate Diaz, Demetrious Johnson, Sean O'Malley, and even former UFC middleweight titleholder Alex Pereira. And while most of the fighters have patronized Martyn or ignored his comments altogether, Sean Strickland has no intention of playing along with Martyn's gimmick.
Ahead of his return to the Octagon at UFC 293 on Saturday night, Sean Strickland delivered an expletive-filled threat to Martyn, letting the loudmouth bodybuilder know that should the two ever find themselves in a tussle, 'Tarzan' won't hesitate to put his lights out permanently.
"Who the f*ck is Bradley Martyn?" Strickland asked in an interview with Nina Drama. "I don't know this Bradley Martyn, but if you're here right now and I can get away with it… I would take your f*cking life. I would kill you. I would put my gun down and would f*cking take your f*cking life.
"Nina gave me a little backstory… that you challenge people. Motherf*cker, I'm in Vegas, you show the f*ck up, you little b*tch. Sign a waiver and we will see how many bones we can break in your f*cking face. If he was right here and he was like, 'Sean, I think I can beat you in a street fight,' I would get up. I would put my gun down, and I'd backhand him like the little b*tch he is" (h/t Mirror).
Bradley Martyn seemingly responded to Sean Strickland's comments on X (formerly Twitter), reminding the 185-pounder that he outweighs him by a significant amount.
"I'm 260 tho," Martyn wrote.
It's a pretty standard response from Martyn who believes that his sheer size will compensate for a complete lack of combat sports skills. Perhaps he'll have the opportunity to put that theory to the test as pound-for-pound great Demetrious Johnson, a flyweight fighter who typically walks around at 150 pounds, has accepted Martyn's challenge.
As for Sean Strickland, the outspoken middleweight contender is busy gearing up for the biggest fight of his life on September 9.
Emanating from the Qudos Bank Arena in Sydney, New South Wales, Australia, Strickland will step inside the Octagon for a main event clash with reigning 185-pound titleholder Israel Adesanya. It will be Strickland's first opportunity to compete for UFC gold after amassing an impressive 14-5 record inside the Octagon, including back-to-back wins against Nassourdine Imavov and Abus Magomedov in his last two outings.