Sean O'Malley claims he KO'd Merab Dvalishvili at UFC 292 last month: 'I knocked out Aljo, they're the same'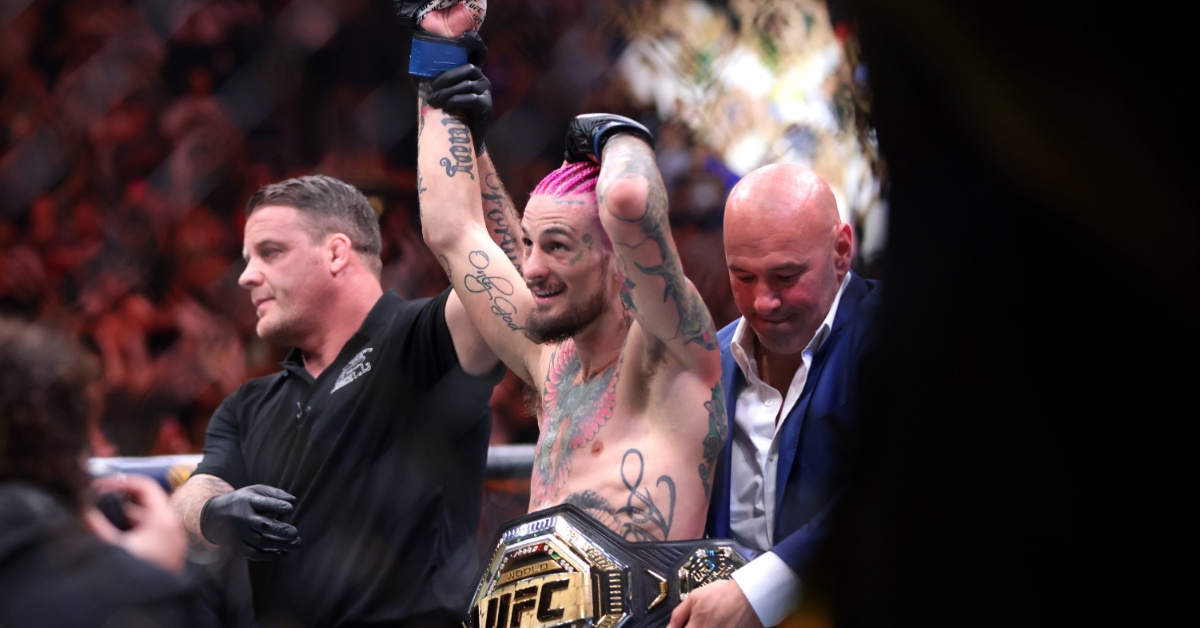 Incumbent undisputed bantamweight champion, Sean O'Malley has claimed his spectacular second round TKO win over Aljamain Sterling back in August in the main event of UFC 292, is as good as a stoppage victory against surging Georgian grappler, Merab Dvalishvili – maintaining they're the exact same fighter.

O'Malley, the undisputed bantamweight champion, headlined UFC 292 in August in Boston, Massachusetts, defeating the defending Sterling with a massive second round win – finishing the Uniondale native with a slew of second round ground strikes after a prior knockdown in the same frame.
In turn, the Montana native has switched his focus to a title defense rematch with Ecuadorian finisher, Marlon Vera – in a bid to avenge a 2020 knockout loss to the division staple.
Sean O'Malley claims he already knocked out Merab Dvalishvili
And claiming he suffered his sole professional loss to Vera on purpose last week, in a bid to set up a title rematch in the future, O'Malley has now made the outlandish claim that his stoppage of Sterling – is as good as a knockout of Dvalishvili.
"I knocked out Merab (Dvalishvili) on August 19th, the same night I knocked out Aljo (Aljamain Sterling)," Sean O'Malley told MMA Fighting. "They're the same, they hold hands, they're the same person. I knocked them both out August 19th, so we'll see what happens. I've called out the 'Chito' fight before me versus Aljo, before Pedro versus 'Chito'."
"I said, 'Hey, 'Chito' goes out there and wins, I go out there and win, I'm fighting 'Chito' for my first title defense,' And that's what happened," Sean O'Malley explained. That's what's going to happen next in my eyes. That's what I want, but at the end of the day, I'll go out there and knock out whoever they [the UFC] put in front of me." 
Sean O'Malley versus Merab Dvalishvili: How does it go down?