Scott Coker Thinks Slice vs. Shamrock Will Set Records, Says The Heat Is Real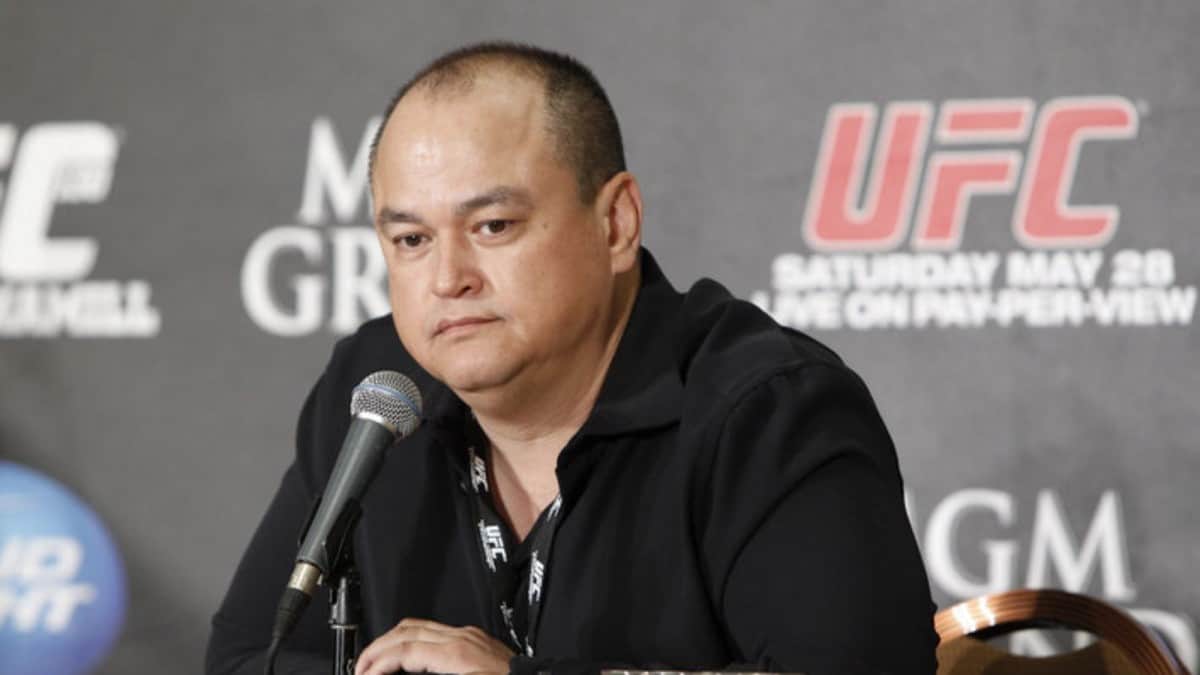 Bellator MMA has seemingly achieved new found success after former Strikeforce CEO Scott Coker took over for former Bellator CEO Bjorn Rebney last year. Although the company definitely has some underrated star power, their biggest success came from a WWE-like event featuring two thought to be washed-up UFC veterans, when Tito Ortiz met Stephan Bonnar at Bellator 131.
The hype, and buildup to the fight was almost comical at times, but it got people intrigued. The event averaged 1.8 million viewers, and actually became the most watched MMA fight on Cable in 2014 and the most watched event in Bellator history. Now, the promotion is looking to do it again, but even bigger this time with another unusual, almost comical, but intriguing fight.
Bellator 138 goes down this Friday (June 19, 2015) and is being headlined by 41-year-old former YouTube streetfighter Kimbo Slice, as he meets 51-year-old Ken Shamrock in a grudge match.
Speaking with MMAFighting today (June 15, 2015), Coker made quite a bold claim, saying that he believes Bellator 138 will break the record set by Bellator 131:
"Tito Ortiz set the benchmark with the Bonnar fight and we'd like to beat that record," Coker said. "That's a milestone."
Despite neither man having fought since 2010, and both clearly being passed their primes, fans will still tune in nonetheless, and the fight actually has an interesting back story, as the two were originally scheduled to meet at EliteXC: Heat in 2010, but Shamrock pulled out the day of the fight. This has led to relentless trash talk from Slice, as he has constantly called Shamrock a coward, making for quite the rivalry.
Although Slice believes his opponent is a coward, Coker revealed that it was actually Shamrock who wanted the fight:
"[Shamrock] said, 'I would love to fight that guy,'" Coker said. "'I've been waiting.' I could just tell it's been wearing on him all these years."
Coker continued on about the rivalry, saying that he's been around the sport for years, and he's never seen anything like it. Many fans may think rivalries in mixed martial arts are just for hype and promotion, but Coker assures us that this is real:
"Here we are back so many years later putting that fight together," Coker said. "There's a circle of life here to this fight. And I'm excited to watch it. I'm telling you right now, there's some heat between these guys. These guys do not like each other. I've been around a lot of fighters in my career. Usually they can talk the talk, they can have the little publicity scuffle or whatever. This is real. There was times where I was like these guys are gonna fight right now."
In closing, the CEO once again talked about the potential of breaking the viewing record, once again saying that he believes it will happen:
"I think it could do it," he said.
Will you be tuning in this Friday?