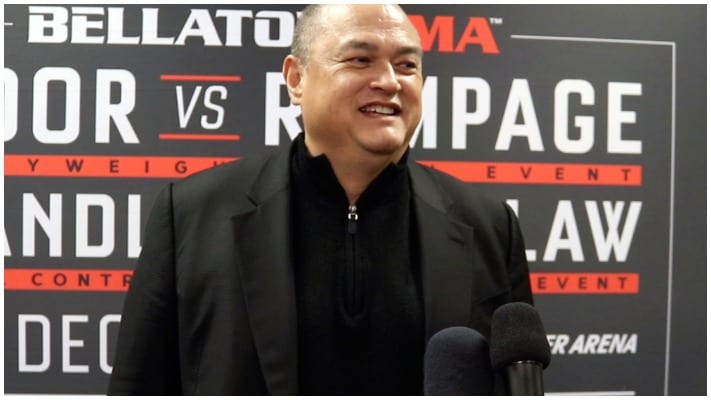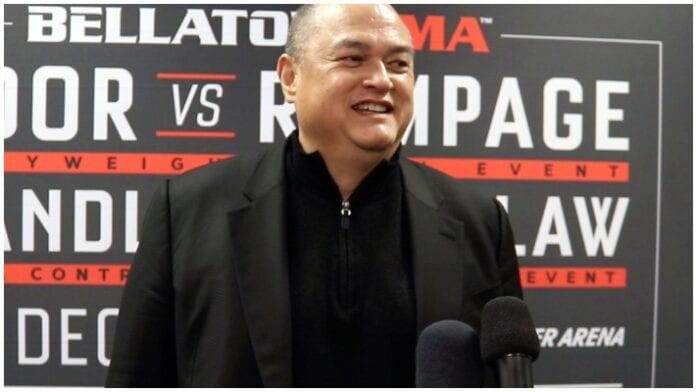 Bellator MMA president Scott Coker revealed he is currently in talks with Kayla Harrison.
Harrison is one of the hottest free agents on the market after her PFL contract recently expired. Many expected her to sign with the UFC and end up facing Amanda Nunes.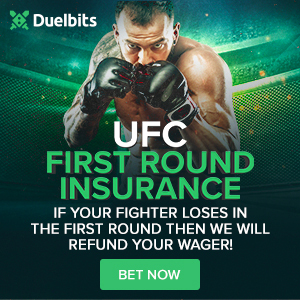 However, Julianna Pena may have scuppered those plans if they were in motion in the first place.
Regardless, the UFC is not the only promotion Harrison is talking to as Bellator is also currently in talks with the 155-pound star. But wherever she ends up, Coker believes it should be in either of the top two promotions in North America.
"We had a really good conversation with her – she's a sweet girl," Coker told MMA Junkie. "She is one hell of a fighter and I think really for her to take her career to the next level she's got to come fight Cyborg or go to the UFC and fight Amanda Nunes or (Julianna) Peña. I think that's gotta be the next step.
"We're all still talking. Nothing's signed. I think she's still trying to vet the offers and see where she wants to go, but I'm not sure what she's going to do. For me, it just seems natural that if you want to test yourself, you're going to have to make a move."
Scott Coker: Cris Cyborg A Big Step Up
If Harrison does choose to sign with Bellator, the obvious matchup is one with 145-pound queen Cris Cyborg.
It would certainly be an intriguing matchup and definitely a huge step up. In other words, it would quite simply be the toughest test of Harrison's career.
"Cris Cyborg has been doing this for how long?" Coker said. "If you look at her body of work over the past 15 years, nobody has done more in this sport in the cage, fighting, than this girl. So let's give her the proper credit that she's due."
Where do you want to see Kayla Harrison go next? And do you agree with Scott Coker?