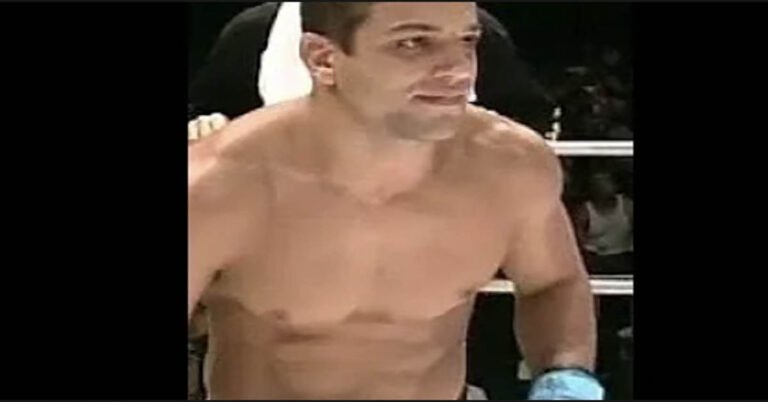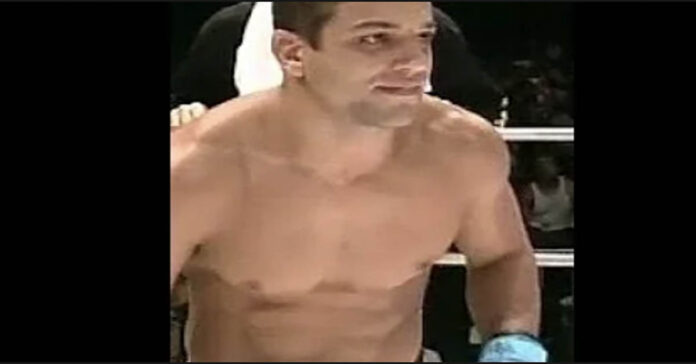 | | |
| --- | --- |
| Date of Birth: | August 13, 1974 |
| Place of Birth: | Rio de Janeiro, Brazil |
| Died: | December 15, 2007 (aged 33) |
| Nicknames: | The Pitbull, Bad Boy Gracie, Crazy Brutal |
| Nationality: | Brazilian |
| Height: | 5 ft 9 in (1.75 m) |
| Weight: | 185 lb (84 kg; 13.2 st) |
| Sport: | Jiu Jitsu |
| Weight Class: | Middleweight |
Ryan Gracie is another unfortunate tragedy in the history of the Gracie family. He was a talented fighter, but had a wild side that eventually led to an early end to his life.
Here is the complete story of Ryan Gracie. Starting from his life growing up with the Gracie family, his fighting career, and his multiple run-ins with the law.
Ryan Gracie's Early Life
Ryan Gracie is the youngest son of Robson Gracie and is the little brother of Renzo, Ralph, Flavia, and Charles. He lived in Teresopolis before moving to Copacabana within Rio de Janeiro and later within Barra da Tijuca.
When living in Barra da Tijuca, this is when Ryan would get his formal Jiu Jitsu training. Primarily training at the Gracie Barra HQ under Carlos Gracie Jr.
Like most within the Gracie daily, Ryan was born into Jiu Jitsu and training was just a part of his life. He was also involved in some of the craziest moments in the history of Jiu Jitsu.
At 10, Ryan was present at the notorious beach fight between Rickson Gracie and Hugo Duarte. It was actually Ryan who was holding the camera recording the brawl.
The Gracie Brothers' Fight House
When Ryan was young, his mother and father split, which resulted in his brothers living alone in Barra da Tijuca. As you would expect, some wild things would happen due to the Gracie brothers living by themselves.
They took out all of the furniture in their living room and placed mats within it. Turning the room into their own personal training area.
The Gracie brothers would literally spend most of their time training in their living room. This room would also be where many fights took place between feuding BJJ practitioners and local tough guys.
Ryan Gracie's Jiu Jitsu Career
Despite Ryan Gracie's wildlife(that we'll detail later) he was born into Jiu Jitsu and did find some success. Between 1997 and 1998, Ryan put more focus on competing and won the Brazilian Nationals and the Pan American Championship.
Before winning these titles, Ryan would move to Sao Paulo with his brother Ralph to establish Gracie Sao Paulo. At the time, it would become the biggest Jiu Jitsu academy in the city.
Ralph Gracie would later leave to establish his academy in San Francisco, California. Leaving the gym to Ryan, who would switch the name to the Ryan Gracie Academy.
Despite everything that went on in Ryan's life, his academy would be incredibly successful. He would have over a thousand students in his academy before his tragic passing.
Ryan Gracie's History of Violence
Ryan's nickname was "fera" which means wild and was a nickname he definitely earned. To say Ryan Gracie was the wild child of the Gracie family would be an understatement.
He found trouble from the time he was a teen and always seemed to be right in the middle of some controversy. Many in his family also believed that Ryan was undiagnosed with bipolar disorder, which would explain the mood swings and rage.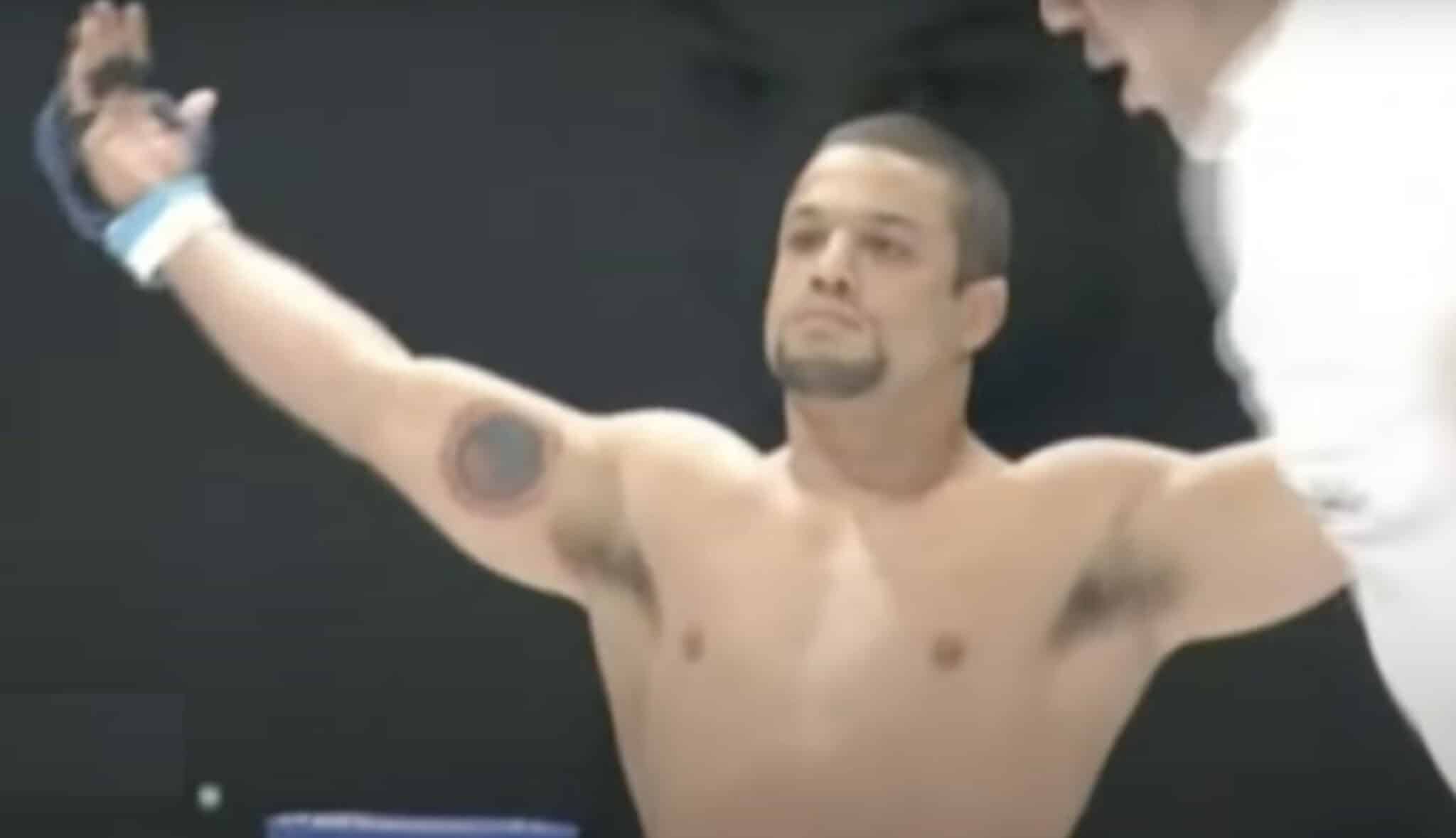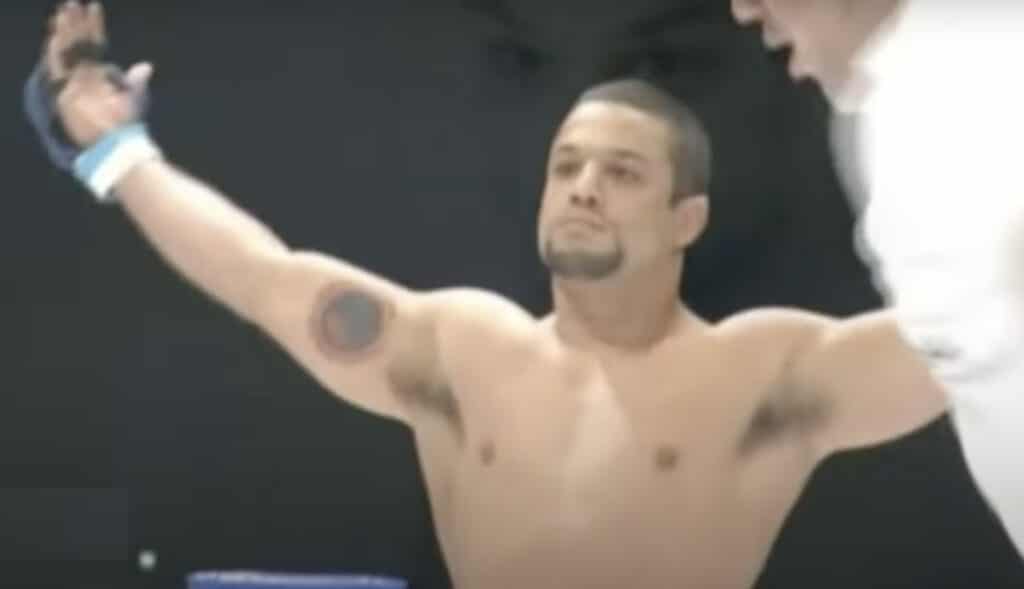 The Pit Boys
When Ryan was a teen, he became associated with a gang that was called the Pit Boys. A group of young men that became notorious in Rio de Janeiro during the 1990s and early 2000s.
The Pit Boys were known for starting melees at night clubs, assaulting innocent people, and numerous thefts. A few of the members would even be charged with murder.
Many in the group were known as Jiu Jitsu practitioners who gave the martial art a bad reputation during the time.
Ryan Gracie vs Tico
At a Jiu Jitsu event in Barra, Ryan had a disagreement with a student of Carlson Gracie named Tico. The two were about to fight at the event when Carlos Gracie Jr. intervened.
They still wanted to fight, so they marked to fight each other the next day. Tico and teammate Wallid Ismail went to Gracie Barra HQ the next day, but there were classes going on.
This led to Alexandre "Soco" Carneiro to offer his house as a place they could fight. The two went to Soco's house with a group of BJJ practitioners to watch the fight.
Their fight lasted forty minutes, with Ryan Gracie breaking his rib on a potted plant and biting part of Toco's ear off.
Ryan Gracie vs Wallid Ismail
At the fight against Tico, Wallid Ismail cornered his teammate while Renzo coached Ryan. This and Ismail's feud with Renzo started a long-standing feud between the two.
In 2000, the two would have a street fight at a fashion show by the clothing company Bad Boy. Ryan allegedly hit Ismail from behind, which created a melee, and Gracie was apparently put to sleep with a guillotine.
The two were scheduled to fight multiple times on multiple promotions, but the fight never happened.
The Stabbing Incident
In 2001, Ryan Gracie got into an altercation with another known troublemaker named Marcus Vinicius Rosa. Vinicius was known as Chuck Norris do Meier.
During their fight, Gracie stabbed Rosa and was arrested shortly after. He would spend 18 days in jail for the assault.
Ryan Gracie vs Jorge Patino
Gracie and MMA veteran Jorge "Macaco" Patino also had a feud that resulted in violence. The two disliked each other for years, which led to multiple scuffles.
One particular incident was when Patino's student beat Gracie's student in an MMA fight. As Patino tells the story, Ryan's students blocked his path, and Ryan hit him from behind. Patino countered Gracie with shots, and then the fight was broken up.
Macaco lobbied to fight Ryan multiple times and even beat one of his students, but the fight never happened.
Ryan's Gunshot Injury
In 2005, Ryan Gracie accidentally shot himself in the leg. Reports from GracieMag detailed that Ryan was apparently reaching for the gun in his sister's closet.
The gun accidentally went off and wounded Gracie's leg. He was hospitalized for weeks and needed a blood transfusion to survive the accident. No charges were filed, and the incident was deemed an accident.
Ryan Gracie's MMA Career
Ryan Gracie's official MMA career started in 2000. He started his career right at the top in Pride, thanks to being a Gracie. He would win his debut against Tokimitsu Ishizawa by KO in the first round.
Gracie would then take on a bitter rival to the Gracie family Kazushi Sakuraba. Kazushi had earned the "Gracie Hunter" nickname from beating Royler, Royce, and Renzo Gracie.
Ryan being the loose cannon of the family, wanted to avenge his family. Sakuraba would dominate Ryan and win a decision.
In his next fight, Ryan would have a rematch against Ishizawa but would lose by injury. He would bounce back from back-to-back losses and win the last four fights of his career. Ending his MMA career with a 4-2 record.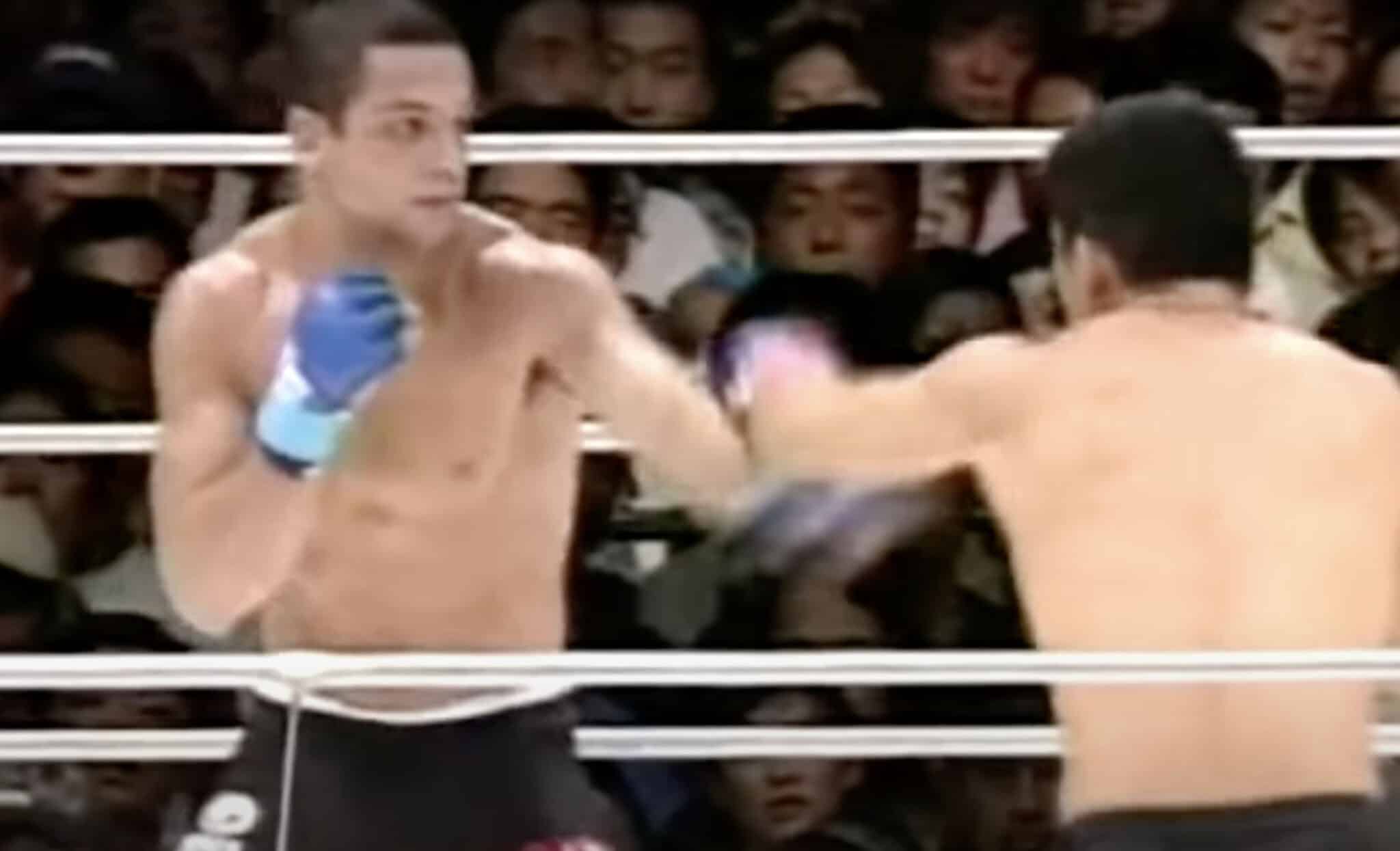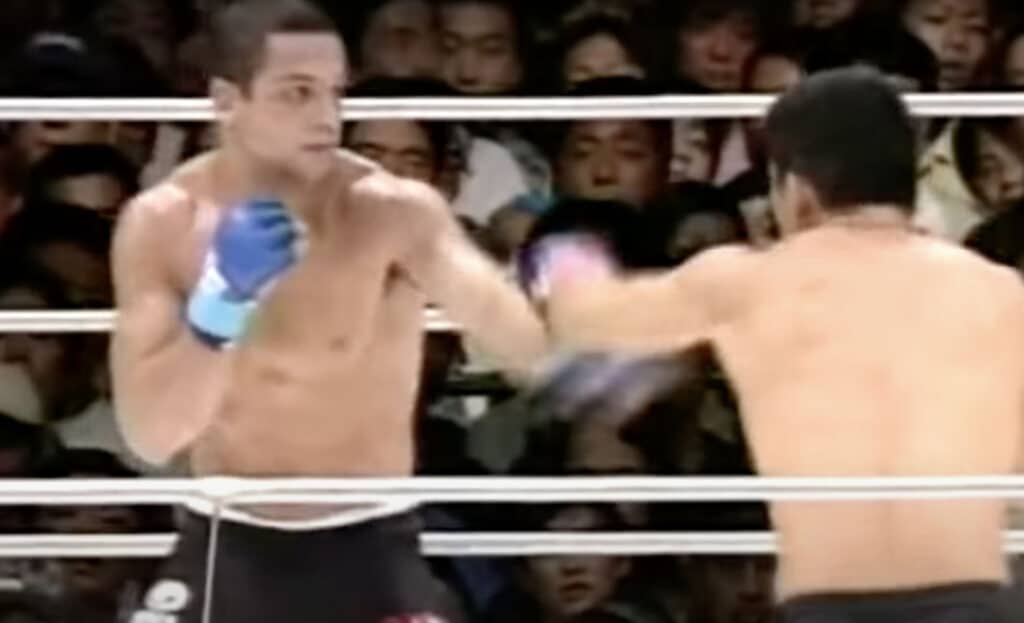 Ryan Gracie's Tragic Death
Throughout most of Ryan's adult life, he was known for using various drugs. Then on December 15th, 2007, Ryan's problems finally caught up to him.
He was arrested for stealing and crashing a car. Before the police arrived, Gracie tried to steal a motorcycle and flee.
A group of motorists stopped Ryan and held him down until police arrived. While jailed at the police station, Ryan called his wife's psychiatrist, Dr. Sabino Ferreira de Faria.
When Faria arrived, he injected Ryan with a sedative that was a mixture of different downers. Later that night, when police were doing cell checks, they found Ryan Gracie slumped over in his cell.
The jail medic would declare Ryan dead on the scene. An autopsy that followed, showed that Gracie had multiple illicit substances in his system along with the sedatives he was given.
Ryan's family accused Dr. Faria of medical negligence, and he was later arrested and indicted on recklessness charges. The judge overseeing the trial sentenced Faria to two years of community service
The Legacy of Ryan Gracie
Ryan Gracie was a wild man that lived his life to dangerous extremes. Unfortunately for Ryan, his wild ways caught up to him, and he met a tragic end.
After his death, many family members suspected that Ryan had an undiagnosed bipolar disorder, which would explain the mood swings. Gracie was a great martial artist that built a well-respected academy, but in the end, his demons caught up to him.
He is still greatly missed by his family, and his story is a warning for those with mental disorders to seek help.