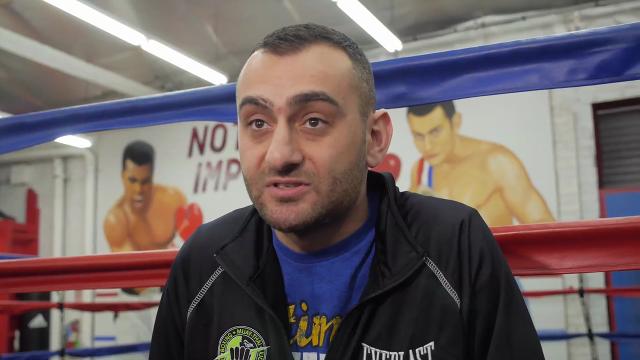 Dominant women's bantamweight champion "Rowdy" Ronda Rousey is set to take on her toughest test to date tonight (February 28, 2015), as she defends her title against "Alpha" Cat Zingano in the main event of UFC 184 from the Staples Center in Los Angeles, California. The main card is set to air live on pay-per-view (PPV).
Zingano, being seen as possibly the only woman on the UFC roster who can give Rousey any sort of problem, is known for being a tough, durable, and gritty fighter. She has great striking power, solid wrestling, and devastating ground and pound.
However, over all else, she may best revered for her heart and her warrior spirit. She has dealt with adversity outside of the Octagon as well as inside it. "Alpha" always seems to get behind on the judge's score cards, and then rally back for a spectacular win.
She did just this in her UFC debut back in 2013 at The Ultimate Fighter (TUF) 17 finale when she took on Miesha Tate. The former Strikeforce champion got ahead early, but Zingano stormed back to secure a third-round TKO. Similarly, in her most recent fight at UFC 178 last September, "Alpha" was behind against Amanda Nunez, but ended up scoring another third-round finish.
Zingano is a finisher, plain and simple, and can never be counted out of a fight. This is very clear with Rousey's team. Speaking with MMAFighting, the champion's coach, Edmond Tarverdyan, was asked to describe the challenger in one word, and he had a pretty interesting take on it:
"Desperate fighter, I would say. One word would be desperate," Tarverdyan said. "She's always looking for that win and she just all of a sudden, she walks in there and throws a flying knee or a kick. Everything she does, she's desperate for it. When people are losing a little bit and they want to do something to get that win at the end to survive in there and get that victory, I feel like she does that every second. So that makes her a bit dangerous.
"She just somehow wants to win," he said. "Does she think? Does she set it up the way it's supposed to be? Is she an intelligent fighter? I would say not that. But she is very dangerous."
Tarverdyan also noted one huge weak point in Zingano's game, her habit to fight emotionally in the first round, which may be why she always gets off to a slow start. Either way, the head coach sees Rousey getting the best of the challenger:
"She's walking in there so emotional and that could be a reason why she's a little different in the first round," Tarverdyan said. "She gets those down and becomes a bit normal, back to what she's good at. That's why she performs better in the second and third round. It's pretty cool that she has that comeback spirit. But why it's like that, it's their job to work on that and it doesn't really matter for us. You can be the best in the first round and Ronda is still gonna get the best of you."
Styles make fights, and this is a very interesting matchup stylistically. Do you see Zingano offering any challenger, or will Rousey remain dominant?