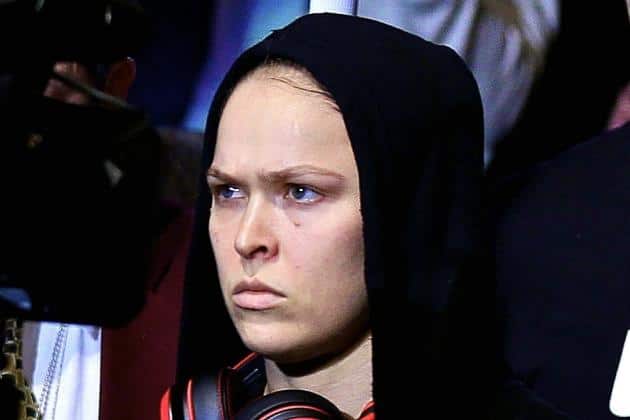 UFC women's bantamweight champion Ronda Rousey will return to action tonight (Saturday February 28th, 2015) as she looks to defend her title against Cat Zingano. The recent episode of UFC Embedded Episode 5 featured a segment onAmerica's pre game on FOX. "Rowdy" and "Alpha" took part in a tense split screen interview to promote their fight at UFC 184.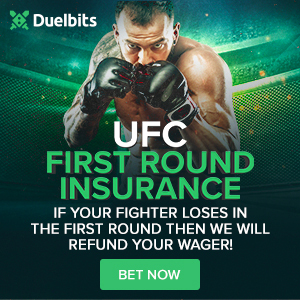 It looks like Rowsey has dropped herself in the middle of an ongoing argument in the MMA community, as she claims to be the greatest of all time. Check out he full video below:
"I think it's personality that really sets the great fighters apart, and I do believe that Cat is one of those great fighters. It's just that I'm the greatest fighter of all time, and it's bad timing for her."
Perhaps it was just hype, or maybe "Rowdy" really does think she is the greatest of all time. Is she comparing herself to such legends as Fedor Emelianenko, Anderson Silva and current 205-pound champion Jon Jones, or is she talking in terms of WMMA? The division is arguably very shallow aside from Zingno and Holly Holm, although co-main competitor Raquel Pennington isn't buying in to the hype.
Check out what "Rocky" told MMAFighting.com:
"Honestly, I think it's a bunch of crap, if you ask me. I think there's a lot of women in the UFC. We've worked our butts off to get where we're at and I don't see it being very fair that she can go from boxing into MMA where nobody has really known about [her] fights."
"You know what has frustrated me for a while?" Pennington said. "When we were supposed to fight the first time, she was doing interviews and I feel like she was just looking completely past everything. She was definitely riding the hype train with it. She did some interviews where I don't even think she knew who she was fighting, it sounded like. She was calling me Jessica and then right away going on to a Ronda interview. It's something frustrating. I think you need to work your way up. You need to prove yourself."
So Pennington isn't buying in to the hype of "The Preacher's Daughter", but is she a match enough for the former Invicta FC champ? "Rocky" is tough, that's a given, but is she able to match the striking skills of the ex-boxing great?
"Holly Holm doesn't stop me," Pennington said. "The only person that can stop me is myself. So it'll be a fight. I don't see her hurting me in any shape or form. I think I've taken enough in life itself. She's just another person."
There has been a lot of talk about Holm getting fast tracked to a title shot if she beats Pennington, but maybe we are overlooking her opponent at UFC 184. She's never been stopped with strikes, and perhaps presents the biggest challenge of Holm's career, and it's her UFC debut.
Tune in tonight to have all your questions answered, as we cover UFC 184 fight day here at LowKickMMA!