Robert Whittaker apologizes for underplaying Islam Makhachev's run: 'I'm sorry for that, but not really to you guys'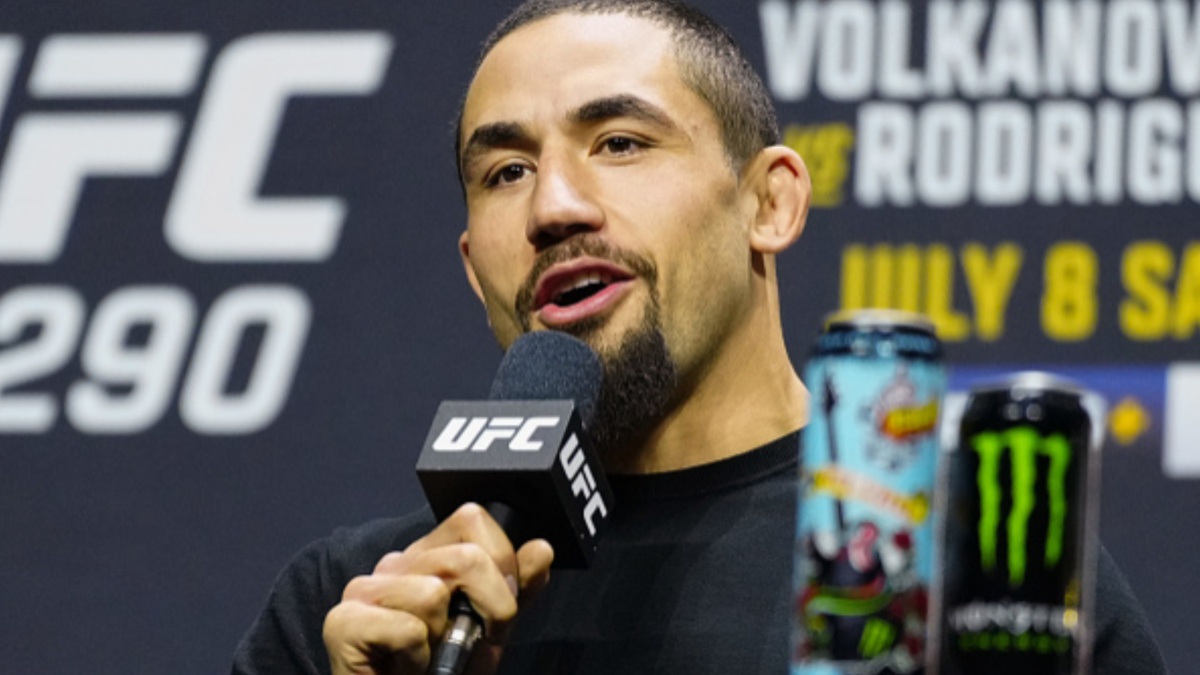 Robert Whittaker wasn't a fan of Alexander Volkanovski's performance at UFC 294 but now wants to clarify some of the statements he made.
Volkanovski stepped in on less than two weeks notice to face Islam Makhachev on behalf of an injured Charles Oliveira. Despite how close the first fight was, the second fight wasn't even close.
Things didn't look too one-sided; until they did. Makhachev would land a picture-perfect head kick shortly into the first round, and that would spell night-night for the legendary Aussie. The kick and ensuing hammer fists by Makhachev would leave Alexander Volkanovski stranded on a different dimensional plane. A cosmic traveler in a different realm. In short, the fight was over as soon as the kick landed. It was a legendary moment for MMA fans to witness, and although it truly burned to see such a guy as Volkanovski have that happen to him: it was also a truly career-defining moment for Islam Makhachev.
Robert Whittaker was very vocal about the fight. Some fans believed he was too critical of Volkanovski, and also didn't give Makhachev nearly enough credit for his terrific finish of a true legend like 'Volk'.
Robert Whittaker clarifies his opinion on the Volkanovski and Makhachev fight
"I just want to address it," Whittaker began on his podcast (H/T MMA News). "I'm sorry if I underplayed Makhachev's achievements in beating Volk the way he did. That was not what I intended to do even if that's how I made it sound. I'm sorry for that, but not really to you guys, to him because I don't want him seeing it and feeling like that."
"Well, I am a little bit to you guys," He continued. "Now, I spoke to Johnny [his co-host] after the episode and was like 'Hey Johnny, was I too harsh on Volk?' because I thought I was a bit harsh on Volk, to be honest."
"But, you guys just made me well aware that I was not too harsh on Volk, that I was going down with him on my shield as well," Robert Whittaker clarified.
"I do not take anything away from the way Makhachev did to take on the newcomer," Whittaker maintained. "To take on a guy that gave him such a hard time in his first fight, to have such performance, to adapt to the changing opponents. To do what he did that night, unbelievable."
What is your opinion on the way Robert Whittaker handled the Alexander Volkanovski loss?