The Association of Ringside Physicians will not support the inclusion of transgender athletes in combat sports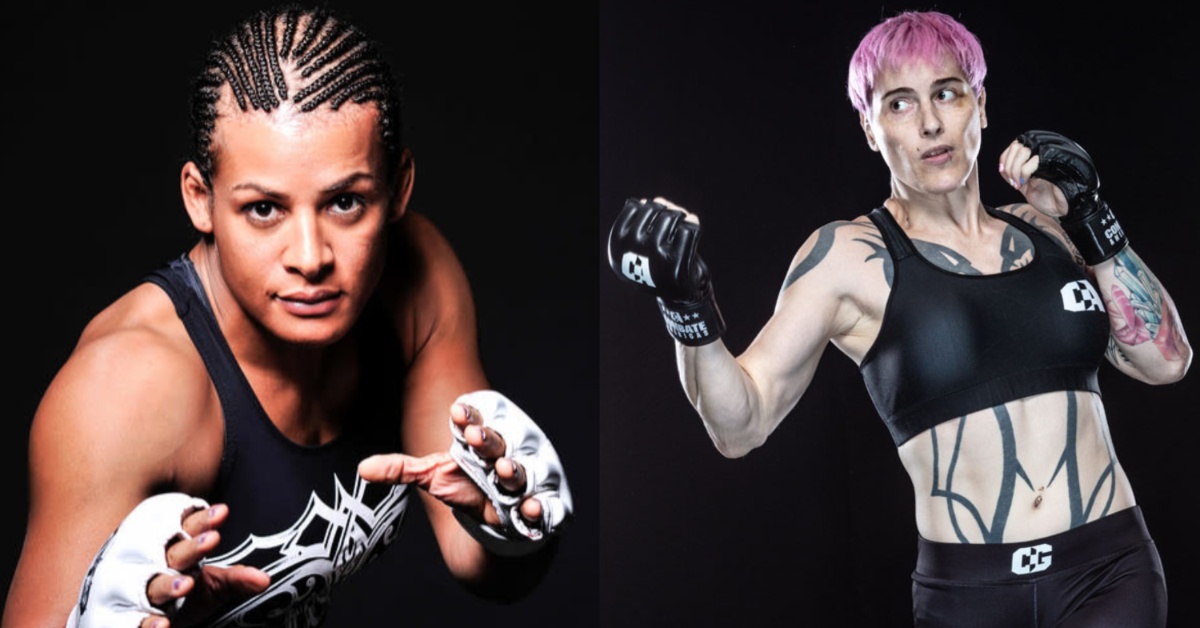 The Association of Ringside Physicians "does not currently support transgender athlete competition against cisgender athletes in combat sports."
That is according to a recent position paper released by the ARP on June 13. The report comes courtesy of Combat Sports Law, which was the first outlet to report on the ARP's stance when it comes to transgender athletes in combat sports. The document itself states:
"The Association of Ringside Physicians (ARP) is committed to the concept of fair competition. It advocates for two equally skilled and matched athletes to keep bouts fair, competitive, entertaining, and, most importantly, safe for all combatants.
"Numerous studies have proven that transgender women may have a competitive athletic advantage against otherwise matched cisgender women. Likewise, transgender men may have a competitive disadvantage against cisgender men.
"These differences—both anatomic and physiologic–persist despite normalization of sex hormone levels and create disparities in competitive abilities that are not compatible with the spirit of fair competition. More importantly, allowing transgender athletes to compete against cisgender athletes in combat sports, which already involve significant risk of serious injury, unnecessarily raises the risk of injury due to these differences.
"Hence, the ARP does not currently support transgender athlete competition against cisgender athletes in combat sports" (h/t Bloody Elbow).
Looking Back at Joe Rogan's Comments About Transgender Fighter Fallon Fox
Transgender athletes have come under fire in recent years, but it's a subject that has been heavily debated for quite some time. Much of it dates back to 2012 when Fallon Fox, a trans woman, made her professional mixed martial arts debut under the King of the Cage banner.
Fox continued to find fights for herself throughout 2013 and 2014, but as she continued to rack up wins, some fairly prominent figures in the sport decided to speak out, including long-time UFC commentator Joe Rogan.
"She calls herself a woman but… I tend to disagree," Rogan said on his podcast in 2013. "She used to be a man but now she has had, she's a transgender which is (the) official term that means you've gone through it, right? And she wants to be able to fight women in MMA. I say no f*cking way. I say if you had a d*ck at one point in time, you also have all the bone structure that comes with having a d*ck. You have bigger hands, you have bigger shoulder joints. You're a f*cking man. That's a man, OK? I don't care if you don't have a d*ck anymore."
"She's not really a she," Rogan added. "She's a transgender, post-op person."
Alana McLaughlin is the Latest Trans Fighter to Come Under Fire
Much of the conversation around trans athletes, specifically in MMA, died down in 2015 after Fallon Fox retired from the sport with a 5-1 record. However, the conversation was once again at the forefront following the Combate Global debut of trans fighter Alana McLaughlin in 2021. Lady Feral' scored a second-round rear-naked choke over her opponent, Celine Provost, and immediately sparked a debate regarding the fairness of trans women competing against cisgender women in MMA.
Since her one appearance in the cage, McLaughlin has failed to secure a second fight and believes the overwhelming amount of backlash is a direct result.
"I think I really had high hopes when I got that first pro fight," McLaughlin told Bloody Elbow. "And I thought there was going to be more to it. But I also think that the executives at Combate (Global) sort of underestimated the vitriol that was going to be coming my way."
"So yeah, I don't know, I guess I started getting the whole pie in the sky, thinking I was going to have a shot at something," she said. "And now that seems further away. And like we pointed out, I'm 40. I wanted, really, my goal was just to have more fights than Fallon Fox did. But at this point, even that's looking unlikely. I don't know. It's tough right now."
McLaughlin has also found herself in the news quite a bit lately, though it's far from her own doing. Ex-UFC standout Jake Shields has specifically taken aim at McLaughlin, transgendered individuals, and their allies in a series of increasingly hostile threats. Shields even went so far as to suggest that anyone who aids in the transition of a child should be subject to public execution.
Trans athletes are likely to be a hot-button issue for the foreseeable future, but spewing hate and physical threats will only serve to create further division and animosity. We can't pretend to know the answer, but Jake Shields certainly doesn't have it.