Rafael Fiziev slams Conor McGregor for ducking USADA testing: 'He does it because he's a superstar'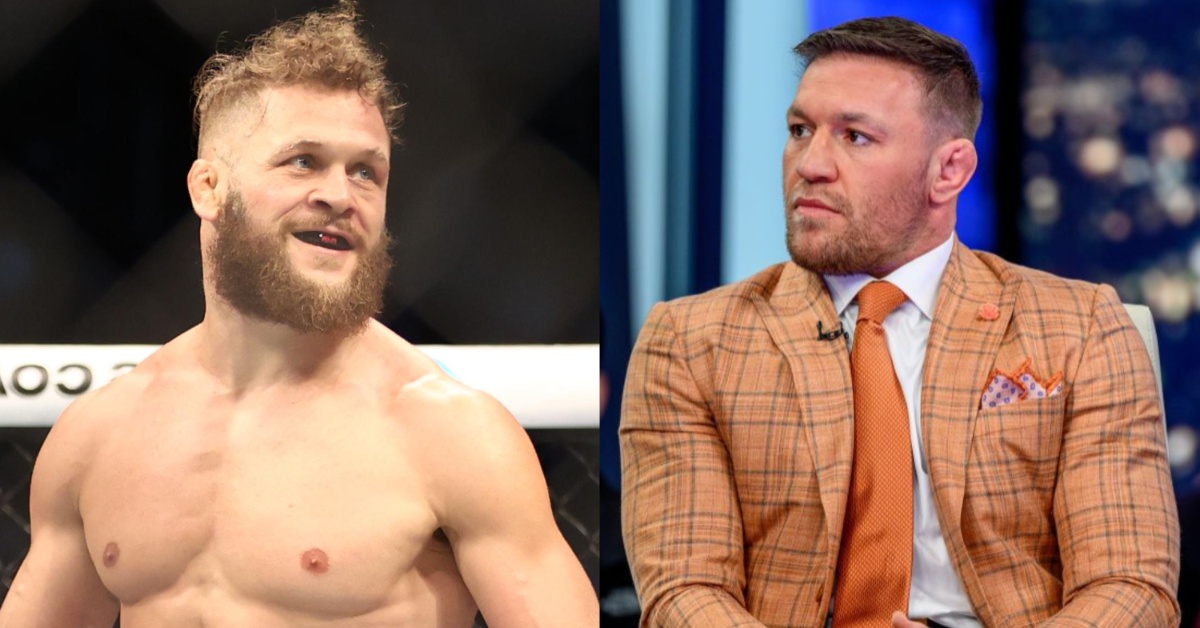 Rafael Fiziev believes Michael Chandler will make easy work of Conor McGregor when the two lightweight greats finally step inside the Octagon.
'Ataman' is scheduled for a high-stakes scrap with fellow lightweight contender Mateusz Gamrot on Saturday night as the promotion returns to the familiar confines of The APEX in Las Vegas. Fiziev will be looking to regain some ground at 155 after coming up short against current BMF titleholder Justin Gaethje in his last outing.
As an elite member of the lightweight division, Fiziev often finds himself being asked about some of the division's top stars, including former dual-world champion Conor McGregor. Discussing the long-gestating scrap between McGregor and former Bellator champion Michael Chandler in a recent interview, 'Ataman' suggested that Chandler could potentially make easy work of McGregor, so long as he can keep his emotions in check and fights smart.
"Michael and I have the same problem because he also has to control his emotions in the fight," Fiziev told MMA Fighting. "He has to control it. I think if he starts to control emotions, following the game plan only, he'll beat Conor, because Conor, he lost the focus. He's not the Conor from six years ago, five years ago. It's not [the same] Conor.
"He just has to stay smart, have to stay calm, and I think Michael can win this fight easily just because [Conor] lost the focus. I think if he [gets out of] one round, after, [Chandler will win]. It's a very interesting fight."
Rafael Fiziev Accuses Conor McGregor of Using His Star Power to Skirt the Rules
Conor McGregor and Michael Chandler recently completed their stint as opposing coaches on the 31st season of The Ultimate Fighter. The pair were expected to follow that up by stepping inside the Octagon against one another in December for the promotion's final pay-per-view of the year. But after McGregor failed to re-enter the USADA testing pool for a required six months of pre-fight screening, the bout was pushed to sometime in 2024.
To this day, McGregor is still not enrolled in USADA which has become a constant source of frustration for fans and fighters who believe that the Irishman is using his star power to skirt the rules.
"For me, it's like, it's crazy, bro," Fiziev said. "This guy, he's a superstar, [and] because he's a superstar, he do whatever [he wants], he don't need this fight. Now, he fights just for fun, just to stay active.
"It's still this crazy situation because, How is USADA not testing him? He's lightweight fighter and you don't test him. It's crazy why he can't do it like that but everybody [else] can, but it doesn't matter. It doesn't matter. But I think he deserves all this sh*t around him, because he's a superstar, man. If you or me [become a star] like him, I think we can we can do the bullsh*t the same.
"He's superstar level, that's why he's doing this bullsh*t," Fiziev continued. "But I don't say if I [become] the superstar, I [would do] the same because I like [there] to be justice. I don't want to say [it's] not justice [with McGregor], but yeah, he does it because he's a superstar."