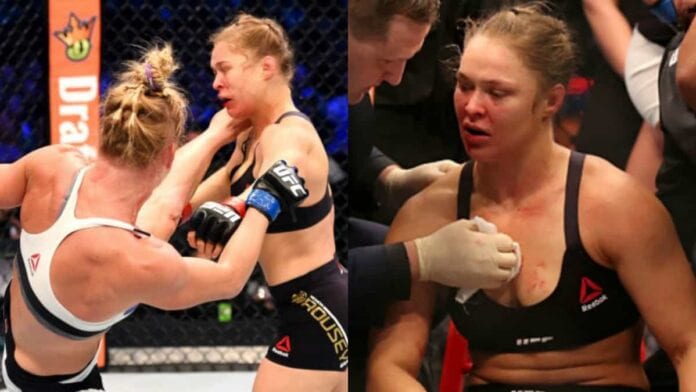 The devastating after effect of Ronda Rousey's UFC 193 knockout loss is still being felt by her family, who were shocked to see how the MMA world reacted…
Before UFC 193, the women's bantamweight champion of the time, the only one there's ever been for that matter, Ronda Rousey was being promoted as the world's most dominant athlete. Her string of one-sided sub-minute finishes made it hard to argue against that fact for many fans, but her number was up once she was booked in against Holly Holm. At the UFC Go Big presser, Rousey described herself as the greatest fighter of all time, perhaps an obvious precursor to a fall?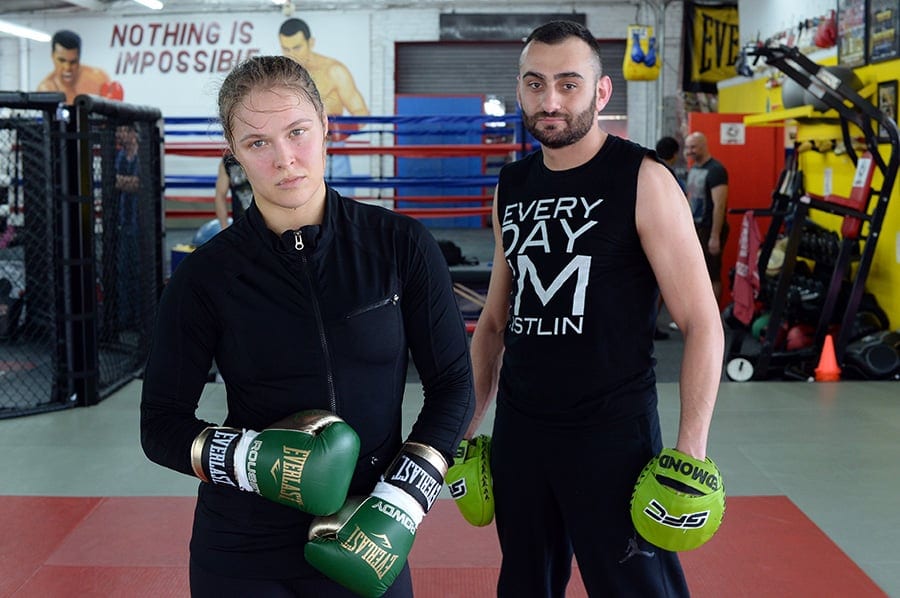 Although predominantly a Judo specialist, Rousey's boxing was improving, and she scored swift knockout stoppages over Bethe Correia, Alexis Davis and Sara McMann during the later parts of her title reign. Against 'The Preacher's Daughter' though, it was a whole different ball game. In retrospect, it was a foolish idea to even start to trade strikes with Holm, but you know what they say about hindsight.
As if that horrific loss wasn't hard enough to swallow, Rousey was blasted by countless memes mocking her at the lowest point in her fighting career. That said, the promotion itself and even Rousey's own comments didn't aid the situation, but it was highly unnecessary all the same. Rousey's sister Maria Burns Ortiz penned a letter to Vice this week, and it reads as follows:
I hear things, third-party. I hear that people say insensitive, hateful, disgusting things about my sister—and my mother—and I don't try to make sense of it, because you can't. There's something very strange, though, when the world seems to think they know someone—this idea that society suddenly owns a right to build someone up or tear them down because they are a public figure. To watch that happen to someone you love is enough to drive you insane—unless you tune it out, which I do.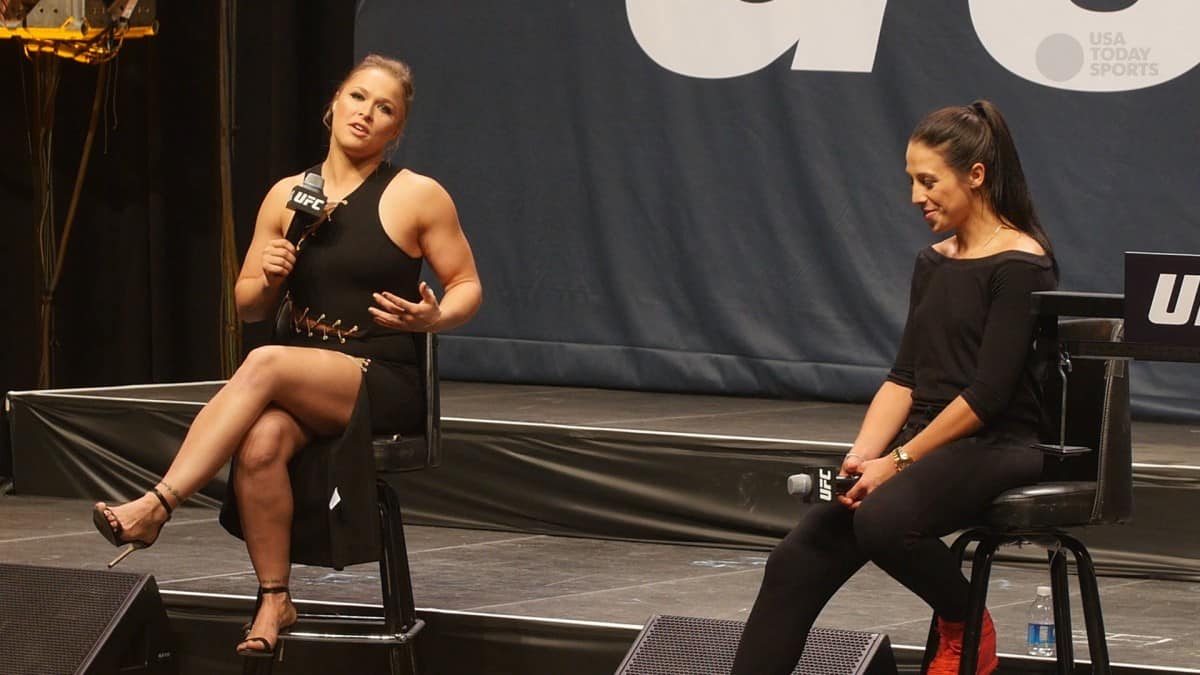 Occasionally I wonder how people could say such awful things about someone they don't even know, someone they've never met. I attribute it to the fact that their mothers probably didn't love them enough, and then I briefly curse out the part of the Internet that allows people to hide behind anonymity as they let out the worst parts of themselves.
Sometimes, all you can do is think, "What the fuck is wrong with you people?"
Then I move on with my life, because you can only waste so much time on other people's stupidity.

It's true that the life of UFC fighters is lived very much in the spotlight, but surely that shouldn't open the floodgates to the amount of hate she and many others receive.
Skip to page 2 for the emotional conclusion to the letter from Rousey's sister…