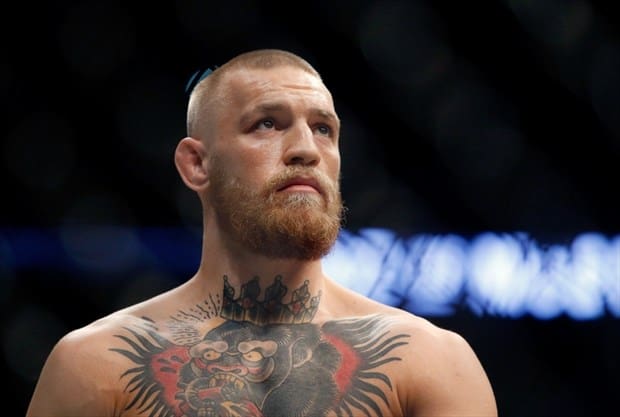 Conor McGregor is obviously the biggest pay-per-view draw that the UFC has these days as he tops the list with stars like Georges St-Pierre and Brock Lesnar following him.
With that said, there are some who believe that McGregor is booked into these big fights due to his trash talk and not necessarily because of his skills. But UFC President Dana White would disagree with that.
Dana White Comments
White went on record by stating in a recent interview that he thinks the former UFC UFC lightweight and featherweight champion has not been given proper respect as a fighter.
"It's funny to say this because of how popular he is and what a huge star he is. But I think Conor McGregor is one of the most underrated fighters in the UFC," White said on UFC Unfiltered (transcript courtesy of Bloody Elbow).

"Every time Conor McGregor comes out to fight somebody new and it's a wrestler or it's whatever. This is the fight that Conor is going to lose. He said that he would knock out Jose Aldo the way he did it. He said he would do it in the first round."
The Fight Involving Conor McGregor
Conor McGregor is slated to challenge Khabib Nurmagomedov for the lightweight title at the UFC 229 pay-per-view event. This marks his first fight under the promotion's banner since 2016 where he beat Eddie Alvarez to win the strap at the UFC 205 show.
White continued by stating, "A lot of people picked him to lose to Eddie Alvarez because of Eddie Alvarez's style and wrestling. Look how he looked there. Leading up to the fight when he fought Chad Mendes. Chad Mendes is a wrestler, everybody believed that he would do that.

Then after [Conor] won everybody said that Chad Mendes didn't have enough time to train for it. The list goes on and on."
The UFC 229 pay-per-view event is slated to take place on Saturday, October 6, 2018 at T-Mobile Arena in Las Vegas, Nevada.
The main card will air on pay-per-view at 10 p.m. ET while the preliminary card will air on FOX Sports 1 at 8 p.m. ET and the promotion's streaming service, UFC Fight Pass.