Wow, they say Conor McGregor is the king of trash talk, wait until you get a load of this guy. We know 'The Notorious' can get under people's skin, but damn…
UFC featherweight champion Conor McGregor will no longer be facing the lightweight champion Rafael dos Anjos at UFC 196, after the Brazilian broke his foot in training. This opened the door to a day of speculation about McGregor's replacement opponent, before Nate Diaz was finally booked in at welterweight, but it's once again opened the door to even more discussions about the Irish star.
Mixed martial arts promotion has taken a very different form in the UFC lately thanks to McGregor, but he still uses the same old formula as guys like Tito Ortiz utilized to help promote fights. The difference now is that a lot of money can be put behind the selling of big names, but this in turn mounts the pressure on the athlete to perform. You only need to reference Ronda Rousey's fall from grace to verify that statement.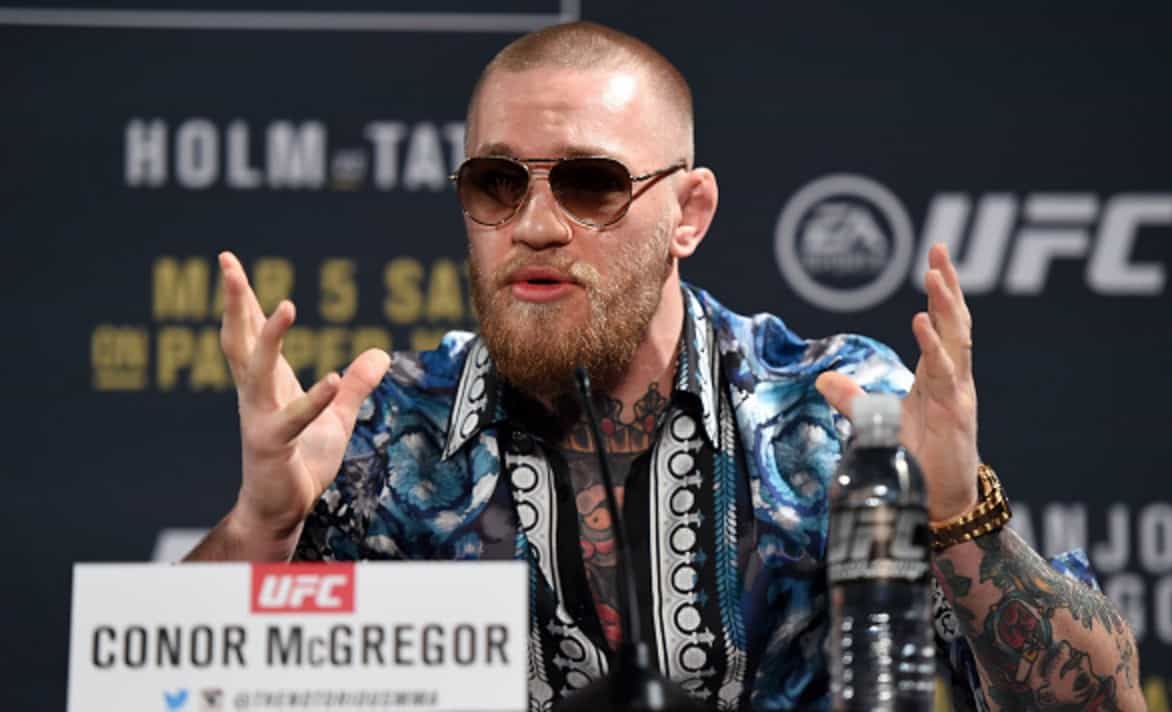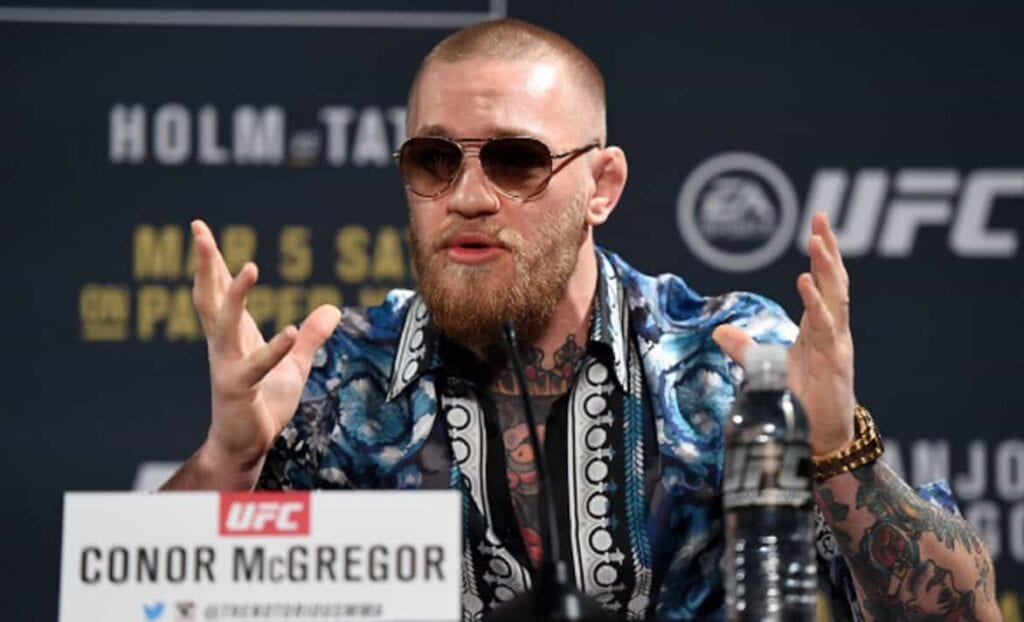 One fighter that is seriously unimpressed by McGregor is lightweight contender Tony Ferguson. As much as 'The Notorious' likes to run his mouth to help promote fights, he also uses it as a great tool to frustrate opponents. For 'El Cucuy' though, this is a scumbag move.
Check out what the streaking Ferguson told our good friends over at Submission Radio this week:
Tony Ferguson on 'Little B*tch' McGregor: "I'll give him his Red Panty night if he really f**king wants it"
"This dude claims to be a master of movement but he's a turtle on his back. Chad Mendes, if he had any kind of conditioning or patience, he would have passed the guard and pulled it off. I see McGregor, he can't learn wrestling overnight. I see his movement, he looks predictable. But that's not the fight I have. Khabib Nurmagomedov, this 22-0 guy is gonna go down. 22-1 is what his record is going to be after this, and then every single fighter after this when I put that picture up with his face all cut up from my elbows, nobody's gonna want to sign on the dotted line. I'll probably have a nice little vacation."
Although he's booked in to face Khabib Nurmagomedov in the undefeated wrestler's return to the octagon, Tony Ferguson clearly has a bee in his bonnet about Conor McGregor. He was then asked if McGregor's win over Aldo was impressive. Here's how he answered….
Skip to page 2 for the juicy bits…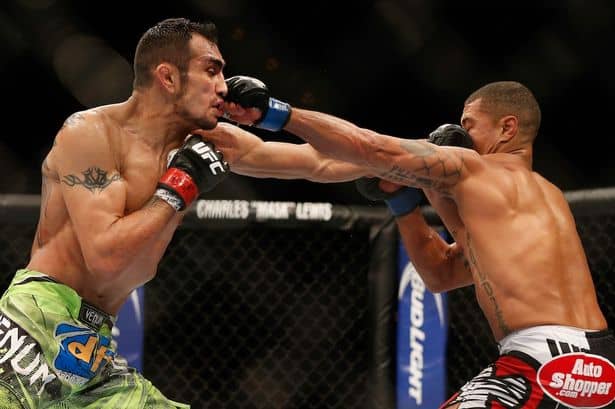 If McGregor's win over Aldo surprised Tony
"No, it just made me fucken pissed off because I know he was going to come to 155 and I knew he that he was going to probably get a title shot because he can talk his ass off. And like in this sport, you can work your way to a title or you can talk your way to a title. I'm not hating on either one of them, because I'm doing one of them. I've earned my stripes, I've done my shit, so I don't have a problem. But if this bitch wants to try to go to 170 before fighting me, that's fine, I'll beat him up there. But either way, you can't run from me. It doesn't matter because we all know what kind of character you are if you don't pick the fight. The King talking all this shit, all this and avoiding me. It's not my words that nobody's talking about, but nobody wants to fight. And I love that, because I put fear in guys and McGregor does not want to fight. He's seen me, I've looked into his eyes, I've shook his hand, he's felt my grip. That dude wants no part."
Prediction on how he beats Khabib at UFC on Fox 19
"I'm gonna finish Khabib, either in the first round or the second round. I'm gonna make sure, I want to keep him in there, because it depends on how bad he pisses me off from now until then. I have five rounds to go in there and do work and make his face ugly. I did that with Josh Thompson for three rounds. He pissed me off at the weigh-ins. Edson Barbosa. I went in there and that was a job I just needed to get done. He didn't piss me off. And the same thing with Tibau. In this case, Khabib, I might make him go 25 minutes with me, hit him to the body so many times he wants to quit, and I just see that happening. I just see quit in his face."
Wow, Ferguson is fired up as hell! He will look to take some of that frustration out on the highly risky Khabib Nurmagomedov at UFC on FOX 19.
The full Submission Radio interview with Tony Ferguson is awesome, check it out!