Conor McGregor rode in to the UFC 196 main event fight with Nate Diaz on the back of a whole lot of hype and expectations. Unfortunately for McGregor and his infamous hordes of loyal fans, it was Nate Diaz on just 11 days notice who would claim the spoils of victory. In one of the wildest moments of 2016 so far, Diaz rocked 'The Notorious' and finished him with a second round submission.
The Stockton star was propelled in to the limelight after so many years of toiling in the non-needle mover category, and the featherweight champion was left with some serious reflection of both his performance and grappling skills. In his post fight interview with Joe Rogan, McGregor claimed he was not efficient with his energy, pretty much meaning he emptied the tank in round one looking for that big knockout finish.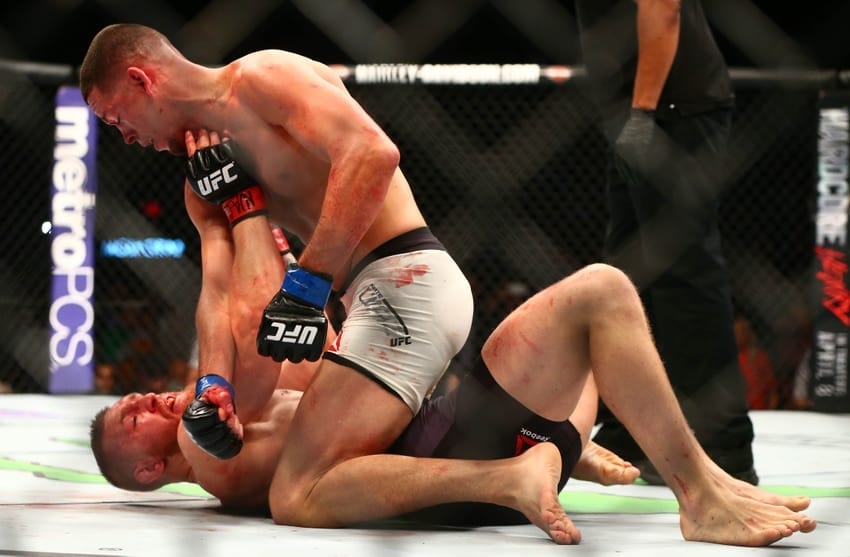 All the talk of eating steaks instead of salads before his UFC 196 welterweight clash with Diaz would now come back to haunt McGregor. Had he really thought that when Diaz replaced Rafael dos Anjos he'd have a walk in the park? According to his coach John Kavanagh, as per his new book 'win or learn' (transcribed by The 42), McGregor's loss was a lesson in many ways.
What people seem to forget about this whole thing is that Conor just loves to fight. Everything else — money, belts or fame — is just a bonus. It's important that people understand that. He puts himself in dangerous, risky situations by accepting late changes of opponent and exploring different weight classes. Who else would do that in the same way he does? He keeps doing it because it's all just so much fun to him. He takes those chances because he knows he'll end up regretting it if he doesn't, irrespective of the consequences. A strategy error in round two was the difference between victory and defeat on this occasion. Nevertheless, the sun still rose the following morning, just as it would have done if he had won.
McGregor's long time coach reveals what changes they plan on making for the rematch with Diaz at UFC 202 in August. It includes a drastic change in the featherweight champ's diet…
Continue on page 2…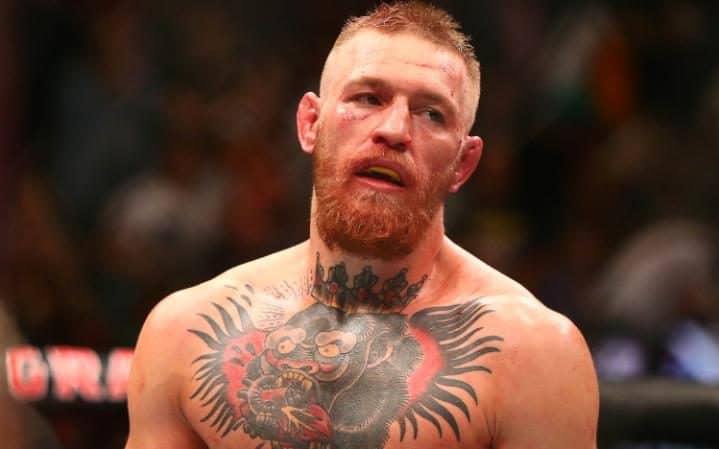 We took a gamble and this time it didn't pay off. That won't change how we go about our business. We will, however, continue striving to make sure that we're as well prepared as we can possibly be. That's what gives us the confidence to face any challenge. We'll take that risk again if we need to. Lessons were learned and changes will be made. Two weeks isn't quite long enough to spend in the US before a fight like that. We need at least three, ideally four.
Many fans bizarrely pointed the finger at Ido Portal for this loss, just as some of them had credited him for the win against José Aldo. The reality is that Ido wasn't responsible for either result. While I was still back in Dublin preparing my other fighters for BAMMA, the fans were watching a lot of footage of Conor going through some light movement exercises with Ido. They couldn't understand why he wasn't sparring and working with me, even though we've said many times that the final fortnight before a bout is just about staying fresh and loose.
When we got to Vegas, people were stopping me in the hotel and asking why I wasn't Conor's coach any more. It was ridiculous. Conor's work with Ido is just something fun for him to do at the end of a long training camp. Unlike some camps, we don't spar during that period. Late sparring is one of the reasons why there are so many injury pull‐outs in other camps. For us, the intensity of the eyes watching us increases during the final two weeks, but the training levels decrease. People didn't see the eight‐to‐ten weeks beforehand when we had done some big sessions.
Frankie McConville, an excellent Muay Thai coach in Belfast, once said to me: 'Nothing is as boring as training for a fight because you know exactly how many miles you have to run and how many rounds of sparring to do. It's mind‐numbing.' Every once in a while, you introduce something new and enjoyable to freshen things up. That's been Ido's role for those last couple of fights and I believe it has been a success.
Not having to cut weight for the fight against Diaz was supposedly helpful, but in hindsight it was undoubtedly a hindrance. Cutting weight may not be much fun, but it does serve as a reminder that you're preparing for a fight. It focuses the mind and has been an enormous part of what we've been doing. Without that ritual, things were just weird. It left us all in an unusual state of mind. The routine we had established was suddenly absent. The need to cut weight gets the fighter in the zone and lets them know that a fight is on the horizon. If a person is starving, they're in survival mode. It focuses the mind and taps into the reptilian part of the brain. When Conor is cutting weight, he views his opponent as an obstacle in the way of his next meal. It's a primal thing. On the other hand, when you've eaten a good dinner, all you want to do is relax in front of the TV. The fire in your belly is replaced by food. Being stuffed isn't conducive to maintaining a competitive mindset.
Even for his next welterweight fight, Conor's diet will be strict. We've accepted now that it's an important element of his preparation, so you can expect him to come in on weigh‐in day at around 165lb. No cheesecakes this time! It will be nutrition geared specifically towards performance.
Conor's loss was a lesson and it's one that our next wave of fighters, in particular, will be able to learn from. He's blazing a trail for the younger fighters coming through. They can study his journey and benefit from every step.
There were mistakes made and, as the coach, I'll take ownership of them. We should have travelled out sooner. We should have maintained the same level of meticulous preparation and competitive mindset that we had become accustomed to. We won't be tucking into desserts, driving around in flashy cars and fucking about. Well, maybe there will still be nice cars, but anything that negatively impacts our usual level of preparation will be knocked on the head. It has to be, and I know it will be, because nobody is more critical of Conor than Conor himself.
In the aftermath of the defeat to Nate Diaz, it was difficult to sit back and observe what Conor was going through. It wasn't because so many of his detractors celebrated the result and revelled in the fact that, for once, he was unable to back up his cocky predictions. That kind of public reaction didn't come as a surprise. Conor wasn't bothered by it so neither was I. What I found tough was that I was familiar enough with Conor by now to know that the loss, the errors that were made, would be eating him up inside, keeping him awake at night and occupying his mind every minute of every hour of every day. But there was substantial consolation in the knowledge that Conor would emerge stronger and wiser.
One of the great things about this sport is that even after you've reached the top, you don't stop learning. In fact, the lessons just become more valuable than they've ever been before.