Photo – Khamzat Chimaev shows off impressive physique ahead of Paulo Costa fight in UFC 294 comeback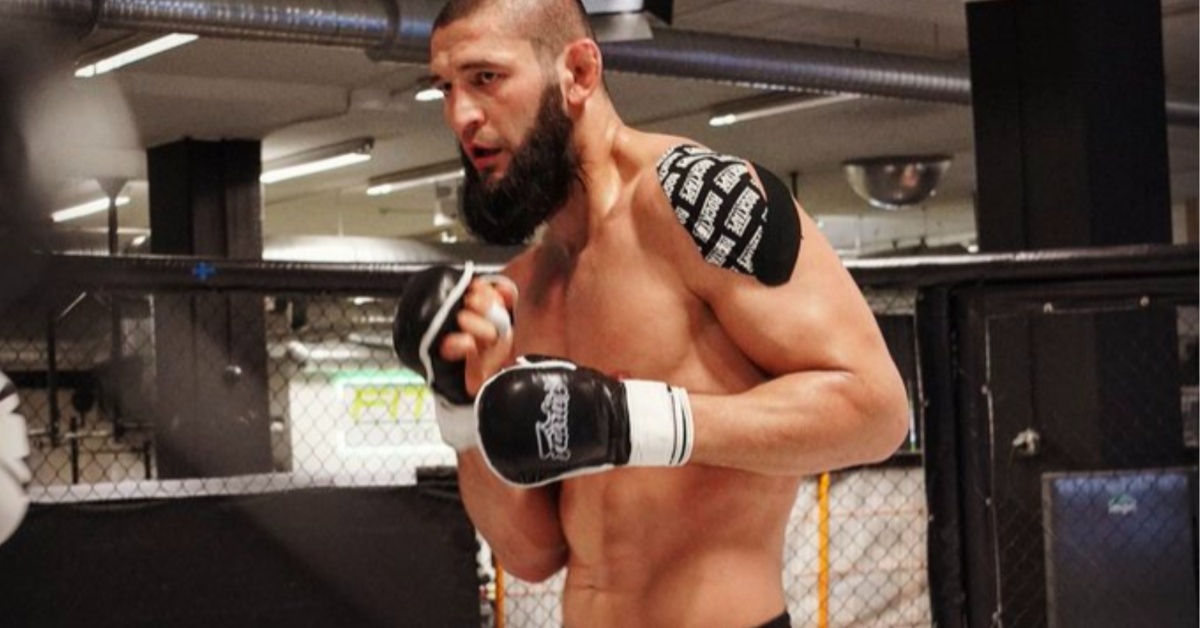 Khamzat Chimaev shows off an impressive physique ahead of a middleweight clash against Paulo Costa later this year. 
Finally, it has been announced that Chimaev has a fight booked after what will be 13 months out of action, with no reported injury, illness or visa issues. This is strange for someone who built is initial reputation for seemingly being willing to fight anyone at the drop of a hat.
Chimaev will take on marauding middleweight, Costa, at the 185lb limit in what could present the biggest challenge of his career. Last time out after missing out on a fight against Nate Diaz due to missing weight, 'Borz' took on Kevin Holland, easily dispatching of the American in just over two minutes.
His October 21 bout against Costa at UFC 294 could mark the official end of his welterweight days. The 29-year-old was always a massive welterweight and struggled with the weight, but in a new social media post he is looking as big as he ever has. 
Khamzat Chimaev vs. Paulo Costa set for UFC 294
Initially, the announcement was a bit of a surprise after Costa had supposedly been booked to face Ikram Aliskerov at UFC 291. However, it was reported that he was no longer fighting next week and just a couple days following, Costa was booked to face Chimaev. The Brazilian reacted to the announcement, Tweeting – "It's OFFICIAL. I told you guys, I never lied. Abu Dhabi I'm bringing tha CHAOS to YOU ALL"
The pair have gone back and forth on social media for some time now, even having an altercation at the UFC performance institute. 
The fight is certainly an intriguing one, Chimaev will no longer have a size and strength advantage, a large part of his success so far. While he will have the grappling advantage, Costa is a big middleweight with fantastic athleticism and is more than capable defensively. How it plays out on the feet will be interesting, while he possesses power, Chimaev has shown vulnerability, particularly in his fight against Gilbert Burns and now standing opposite him will be a man who has proven power and durability.
Who wins, Khamzat Chimaev or Paulo Costa?