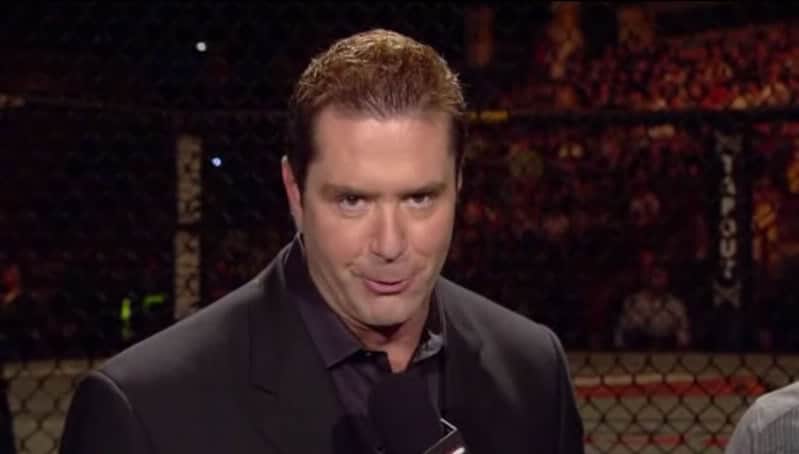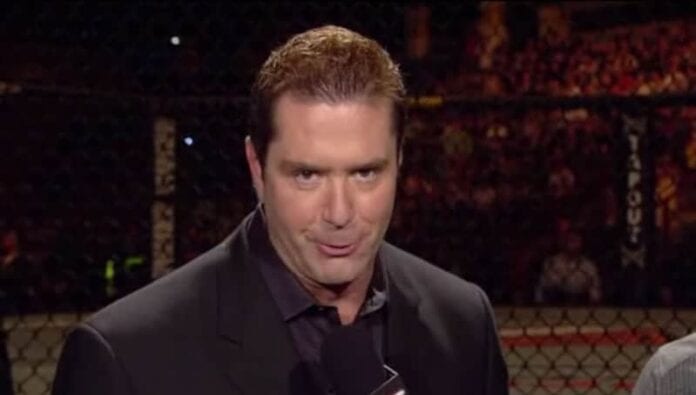 Longtime UFC octagon announcer Mike Goldberg earned the opportunity to branch out into the biggest sport in the United States when he stepped into the NFL on FOX broadcast booth last Sunday (October 12, 2014) to call a Week 6 NFC North showdown between the Minnesota Vikings and Detroit Lions.
Unfortunately for him, his first NFL broadcast will be his last.
FOX has pulled the plug on Goldberg's NFL future after he and play-by-play teammate Brenden Ayanbadejo were absolutely destroyed online following a broadcast where "Goldie" made several mistakes, including naming players on the wrong team.
It was a broadcast that some called the worst they had ever seen, and many took to Twitter to voice their negative feelings about Goldberg's NFL debut.
While the mistakes were embarrassing, they could have been chalked up to nerves and/or a lack of preparation for his first NFL game. Those may be amateurish mistakes to be certain, but Goldberg seemingly made matters worse by lashing out at his online haters, going as far as to drop a "f** you, dude" on a fan before calling another a "douche."
The tweets were taken down but had already impacted FOX's decision in a significant way.
That's behavior extremely unbecoming of the notoriously conservative FOX's reputation, so it's not surprising to hear that the network canned Goldberg after one game. He posted an apology for the rant on Twitter tonight, noting that he and FOX mutually "agreed" for him to sit out this Sunday's football broadcast:
"I just want to apologize to everyone at FOX and elsewhere for my momentary lapse of reason Sunday night. I let some mean-spirited folks on Twitter get to me and I should have had thicker skin instead of reacting so quickly and emotionally. I don't want to be a distraction on the upcoming broadcast Sunday, so we mutually agreed that it would be best to sit this next one out. I'm not happy about it personally but, professionally, it's the right thing to do after my mistake. Thank you to FOX and to others who have been so great to me and understanding."
With the finding, FOX Sports announced Tim Brando would take Goldberg's spot after the failed experiment.
As for Goldberg's UFC employment, he'll return to action opposite Joe Rogan at October 25's UFC 179 pay-per-view (PPV) event from Rio de Janeiro, Brazil. Goldberg isn't known for making too many mistakes when calling MMA, so perhaps he should stick to the octagon rather than the gridiron anyway.