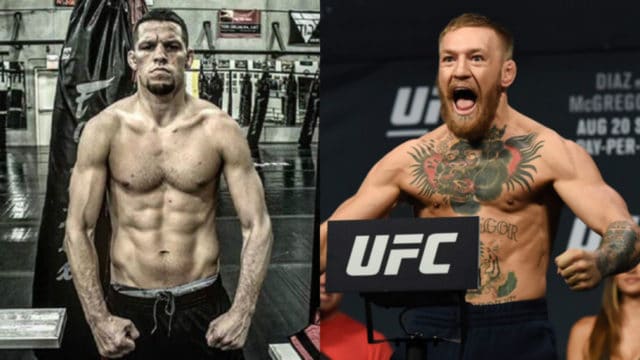 Fight day is finally here. Conor McGregor and Nate Diaz have done a great job of giving us many more reasons to tune in to UFC 202 this week. As if their rivalry wasn't interesting enough, the two burst in to life at the pre-fight press conference this past Wednesday. Bottles of water were thrown and fingers were shown during the crazy scene in Las Vegas. UFC president Dana White later insisted both men would face ramifications from the Nevada Athletic Commission. Was it real or fake, does it even matter at this stage?
The era of money fights is truly here, and fronting that green crusade are McGregor and Diaz. It's funny to think their paths only crossed through chance. Now they're the most well-known pairing in UFC history. As we look forward to tonight's big fight, the time for talk is very nearly over, but that didn't stop Nate Diaz from firing a few last-minute shots.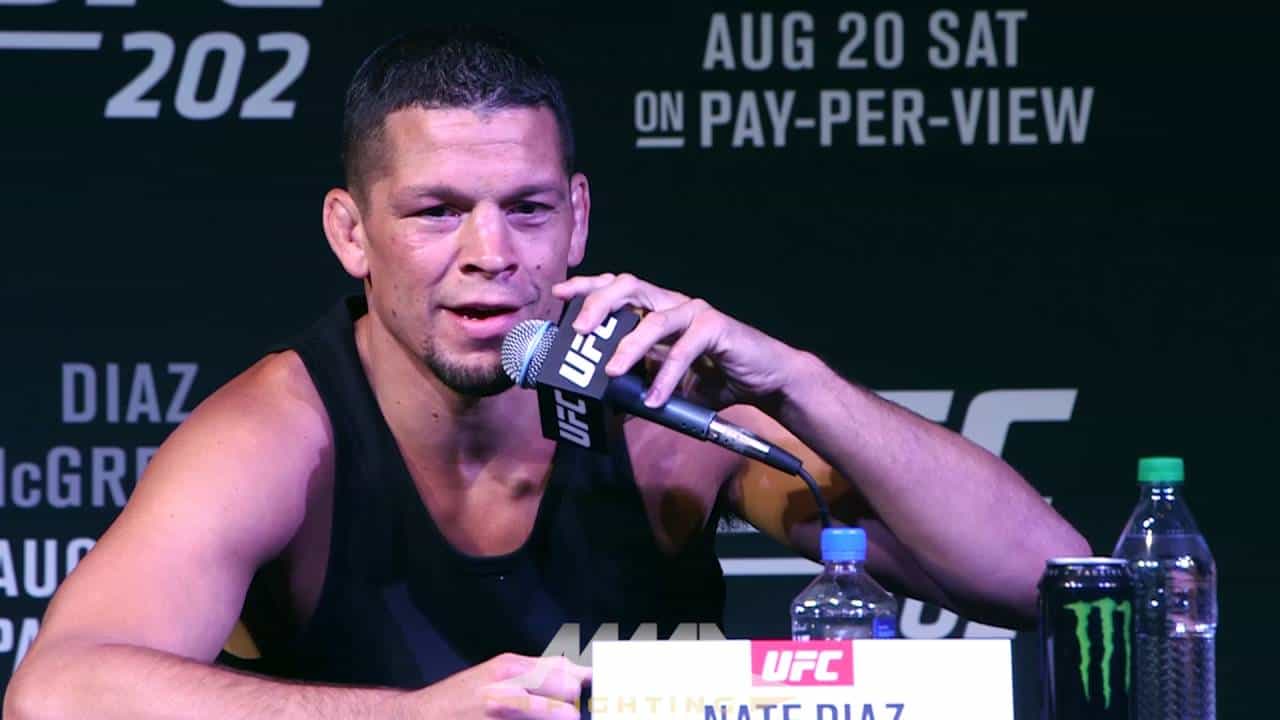 Nate Diaz's Army
The popular Stockton brawler spoke during the FOX Sports weigh-ins show, as quoted by MMAFighting.com, to send yet another warning to Conor McGregor. After the Irishman had threatened to take out Nate Diaz and his 'bitch tits' crew on stage, the 209 bad boy had the following response:
"Should have brought an army motherf**ker. Should have brought everybody because it's gonna be down if we see you."
"I'm going on 13 years in fighting now," Diaz said. "It feels like what it feels like. I'm gonna go home and relax, chillax. I got my team here. My bro is here. Everybody is always here. But I've got a lot of support from people, so it's all good. I'm just ready to go in there and do my thing. As ready as I can be."
"It's what it is," Diaz said. "We weighed in, we faced off and now it's time to go, so it's all good. … I'm expecting a fight. Tune in, we're gonna get down."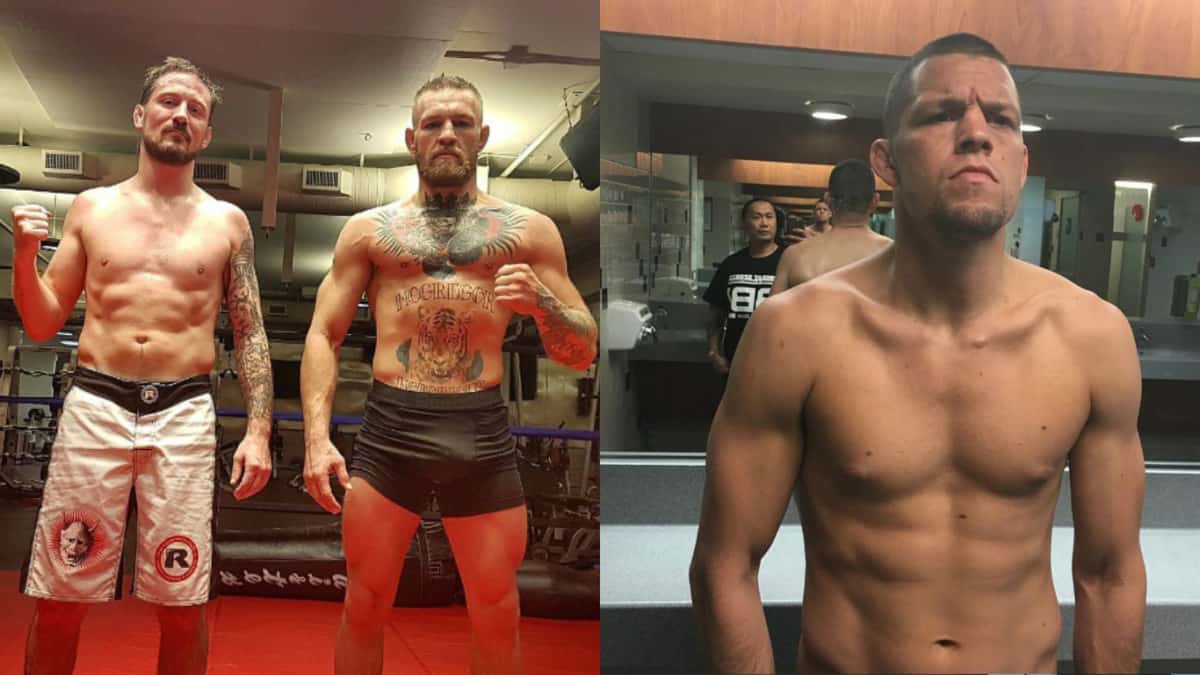 Tune in tonight
Make sure you stay with us here at LowKickMMA for all the live coverage, breaking stories and results from UFC 202. Here's the full fight card from Las Vegas:
Event: UFC 202: "Diaz vs. McGregor 2"
Date: Sat., Aug. 20, 2016, on pay-per-view (PPV)
Location: T-Mobile Arena in Las Vegas, Nevada
UFC 202 PPV Main Event:
170 lbs.: Nate Diaz vs. Conor McGregor
UFC 202 PPV Co-Main Event:
205 lbs.: Anthony Johnson vs. Glover Teixeira
UFC 202 Main Card (10 p.m. ET):
170 lbs.: Donald Cerrone vs. Rick Story
170 lbs.: Hyun Gyu Lim vs. Mike Perry
170 lbs.: Tim Means vs. Sabah Homasi
UFC 202 "Prelims" on FOX Sports 1 (8 p.m. ET):
135 lbs.: Cody Garbrandt vs. Takeya Mizugaki
135 lbs.: Raquel Pennington vs. Elizabeth Phillips
145 lbs.: Chris Avila vs. Artem Lobov
135 lbs.: Randa Markos vs. Cortney Casey
UFC 202 "Prelims" on UFC Fight Pass (6 p.m. ET):
170 lbs.: Neil Magny vs. Lorenz Larkin
170 lbs.: Colby Covington vs. Max Griffin
185 lbs.: Alberto Uda vs. Marvin Vettori
If you enjoyed this story, please share it on social media!