If there's one thing we know for sure about UFC welterweight/lightweight Nate Diaz, it's that he doesn't care much for the more traditional style of hyping fights and media coverage. Most elite fighters who talk trash and act out theatrical antics in the lead up to fights are essentially playing ball to sell more tickets, but much like his older brother Nick, Nate Diaz prefers to tell it how it is. The anti-bullsh*t style of the Diaz brothers had made them cult celebrities up until recently.
Now that Nate Diaz holds a victory over Conor McGregor, he joins his older bro Nick in the league of UFC needle movers, but it hasn't come without a lot of hard work. As he famously told McGregor after his lightweight win over Michael Johnson 'you're taking everything I worked for motherf*cker.' Well, with his second round submission over 'The Notorious' on March 5, it seems like the Stockton bad boy is finally getting the attention he deserves.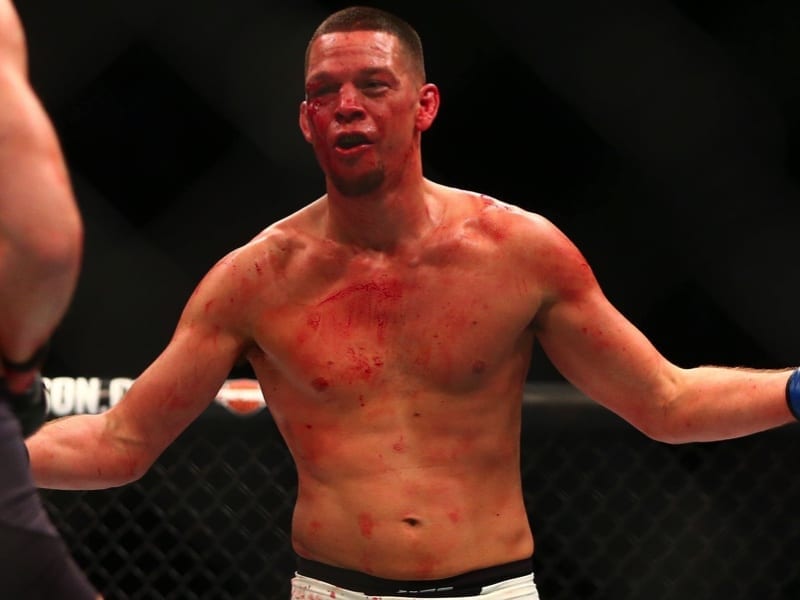 The lead up to UFC 196, with the combination of Nate Diaz' real talk and Conor McGregor's outlandish attitude, was a vintage rivalry. It was only 11 days long because Diaz was a substitute for the injured lightweight champion Rafael dos Anjos, but the promotion made sure that this small window of opportunity was crammed with eventful media conferences and confrontations. One such moment that really brought the world's attention to their feud was on the FOX Sports show 'Jay & Dan,' this was where their beef truly got some air time.

With lines like 'Nobody knows what a gazelle is,' and 'you know it's the real shit (x10),' it was clear from that point that the pay-per-view sales would sky rocket at UFC 196. The impact was so great in terms of revenue that the two have once again been matched for a UFC 200 showdown, and once again at welterweight.
Nate Diaz has finally caught up with Jay and Dan, and the result is absolutely hilarious…
continue to video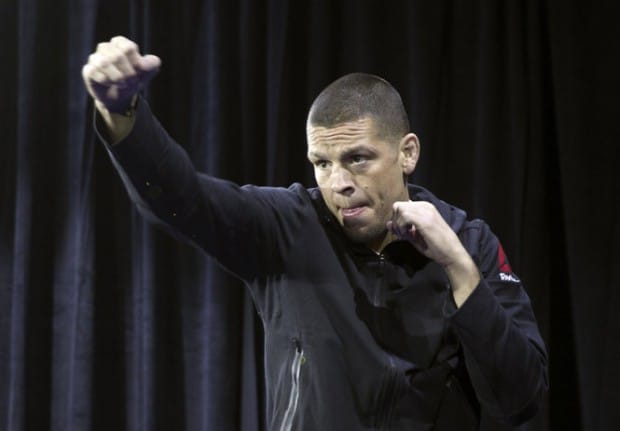 So Nate Diaz not only reveals that he thought he was speaking with Chael Sonnen during that infamous pre-UFC 196 interview, but also that he wanted to 'slap the sh*t' out of the interviewing Jay & Dan. This is just classic.
Check it out:
Never change Nate Diaz, never change. It's just another moment that makes the Cesar Gracie BJJ black belt one of the most likeable characters in the game. He may not be as complex or cerebral as some of the other top contenders in the UFC right now, but he is one tough dude who always comes to fight and is entertaining as hell in his own right.
BUT THERE'S MORE!
continue for more diaz vids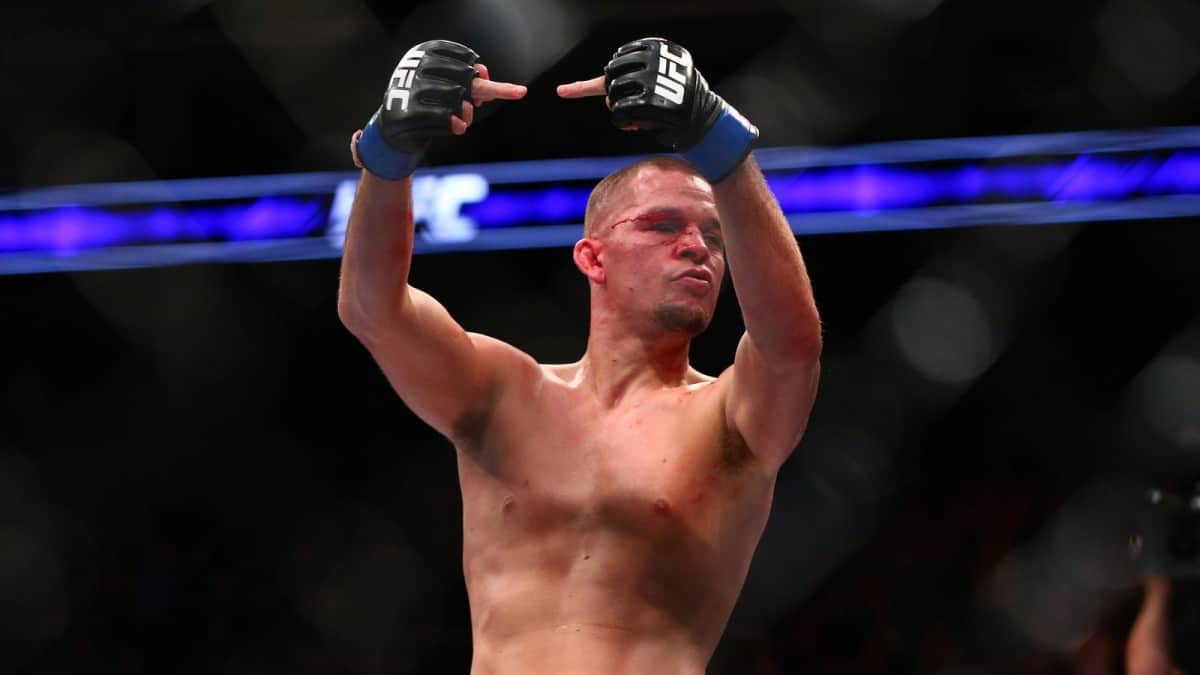 Nate Diaz didn't think he was getting paid
Nate Diaz wanted McGregor at lightweight for UFC 200
Nate talking between commercials, saying he's trying to get the fight at 155 so Conor has no excuses this time. pic.twitter.com/ICdUMLLNrs

— caposa (@GrabakaHitman) 23 March 2016

Nate asks where Ariel Helwani is
Nate asks the UFC Tonight crew where Ariel Helwani is pic.twitter.com/cec83sxtGO

— caposa (@GrabakaHitman) 24 March 2016