Nate Diaz denies he was offered $2 Million offer to fight Khamzat Chimaev: "Lacks a shred of truth."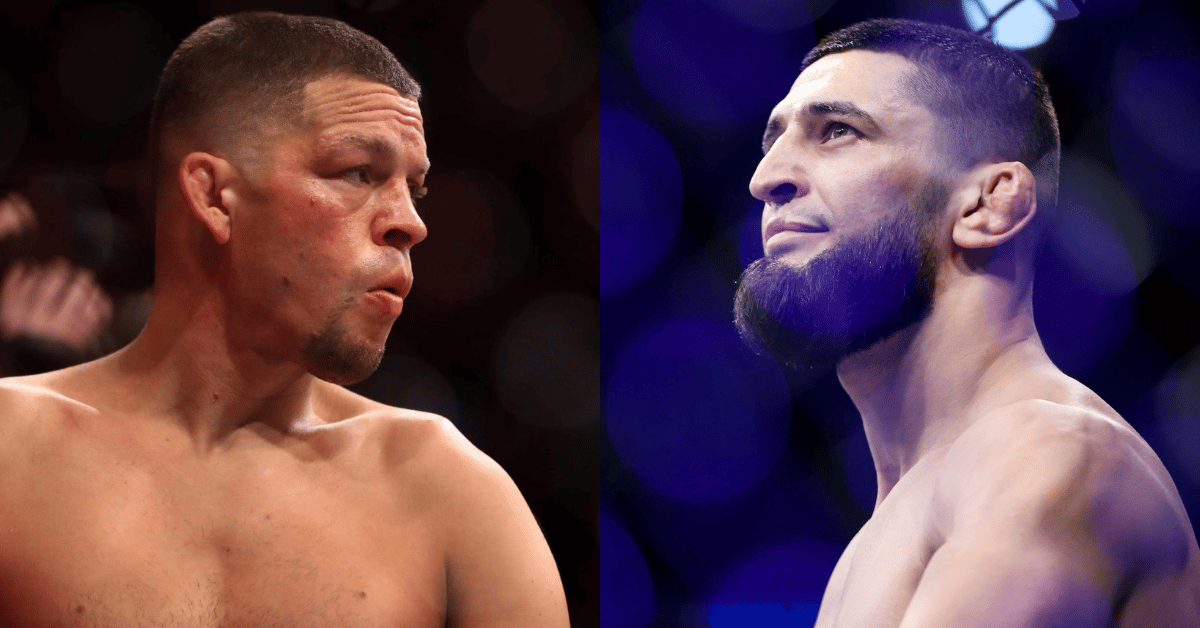 Stockton's Nate Diaz and Sweden's Khamzat Chimaev were booked in the headlining fight for UFC 279 until a massive weight miss threw the entire event into chaos.
'Borz' Khamzat Chimaev missed the welterweight 170 lbs limit and was nearly at middleweight. After this incident, Nate Diaz refused to face Chimaev and the booking got shuffled. Diaz would instead face perennial lightweight contender Tony Ferguson and Chimaev met Kevin Holland.
According to 'Borz,' during the mess of reshuffling the event, Chechen dictator Ramazan Kadryov offered Nate Diaz $2 Million to accept the fight against Khamzat Chimaev. In an interview with Captain Hardcore on YouTube, Chimaev claimed:
"Ramzan Akhmatovich called me and said he would give Nate $2 million to agree to the fight. I told Diaz, but he still refused. He didn't want to fight me and just found another option."
Team Nate Diaz refutes Khamzat Chimaev's claim
Nate Diaz's manager Zach Rosenfield reached out to ESPN's Marc Raimondi and issued a statement. He said:
"It is fun fiction for Khamzat. Just lacks a shred of truth, including what he was supposed to make. At what point in Khamzat's fairy tale did he ask Nate? When he tapped out of his weight cut at 2 AM? When he was being held in isolation at the UFC PI so the story wouldn't get out? The only millions that were negotiated on Friday were the millions more we got for fighting Tony after Khamzat was not professional enough to show up for the fight we asked for."