Jake Paul reveals Nate Diaz fight talks, touts ability ahead of MMA debut: 'I feel like I'm going to be really good'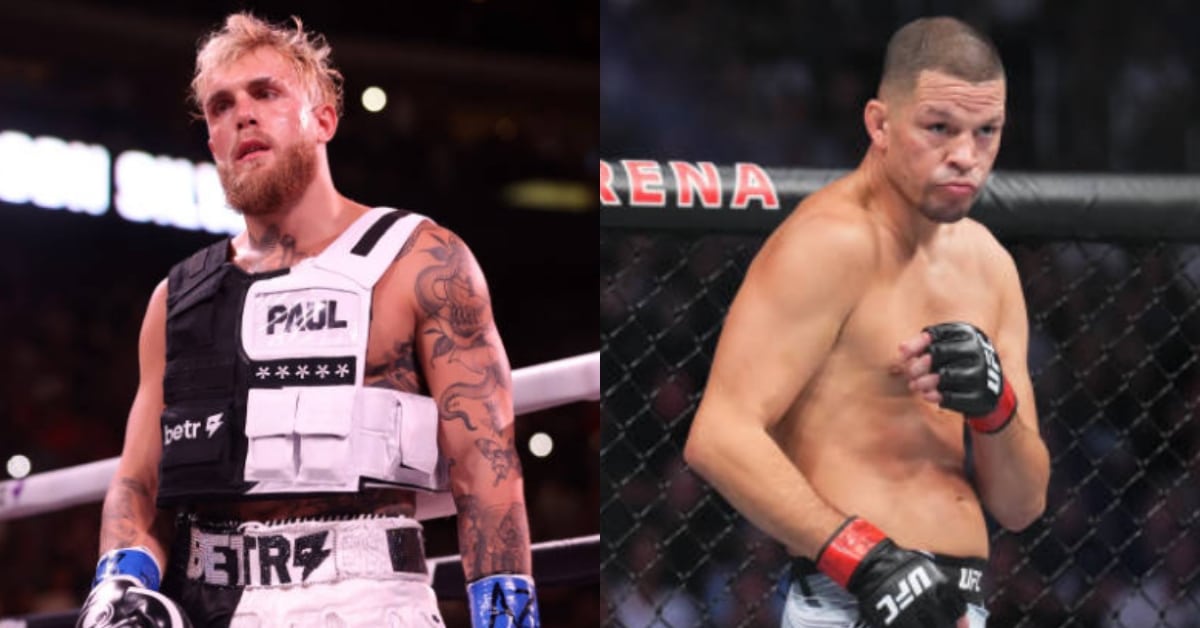 Undefeated professional boxer, Jake Paul has claimed talks for a matchup against former UFC lightweight title challenger, Nate Diaz are progressing and rumbling along – as he also touts his ability ahead of his own expected mixed martial arts debut, following the recent inking of a deal with the PFL (Professional Fighters League).
Paul, who currently boasts an undefeated 6-0 professional boxing record, most recently featured atop a Showtime PPV event back in October of last year in Glendale, Arizona – defeating former undisputed UFC middleweight champion, Anderson Silva in a unanimous decision effort.
Later this month, Paul, a native of Ohio is slated to headline a Riyadh, Saudi Arabia event against his fellow unbeaten puncher, Tommy Fury – the half-brother of WBC heavyweight champion, Tyson Fury in a long-awaited grudge match between the polarizing pair.
Recently penning a multi-year deal with the PFL earlier this year, Paul, a highly-scrutinized social media influencer and YouTube star, has found himself linked with a professional boxing match against Diaz, amid his continued success in the squared circle.
Jake Paul claims a series of fight offers have been fielded to Nate Diaz
And as per the undefeated boxer, talks with Diaz and co are rumbling on positively, as he also believes he has a hugely bright future in the sport of mixed martial arts.
"We offered a two-fight deal to Nate Diaz, one for boxing and one for MMA," Jake Paul told Daily Mail during a recent interview. "That could definitely happen and he could definitely be my first MMA opponent."
"It would be diving into the deep end but, for some reason, I just feel as if I'm going to be really good at MMA," Jake Paul explained. "I have the wrestling background, I have the better boxing than all of them, so I've really just got to learn the kicks and the takedown defense."
Yet to pen terms with an organization since his UFC departure last year – despite much speculation, Stockton fan-favorite, Diaz has yet to return to mixed martial arts since he submitted former interim lightweight champion, Tony Ferguson in the main event of UFC 279 back in September of last year.