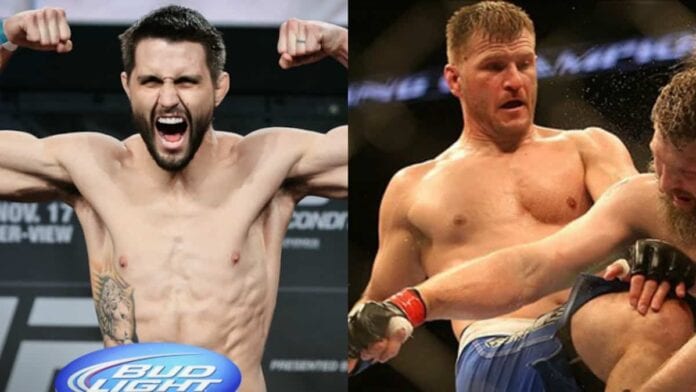 In every way, shape, and form, 2015 was the best year in UFC history, and the numbers don't lie.
From monumental divisional shifts to encouraging championship upsets, we were reminded that mixed martial arts (MMA) is as unpredictable as its ever been.
Now, on the doorstep of a new year, we catch ourselves pondering other unthinkable acts of violence and gold crown heists that 2016 has in store for the combat world. Luckily, we don't have to wait too long for the first taste of a new main course.
But what can happen? What will happen?
With resolutions in check and expectations set high, here are three bold predictions for UFC 195 this Saturday in Las Vegas.