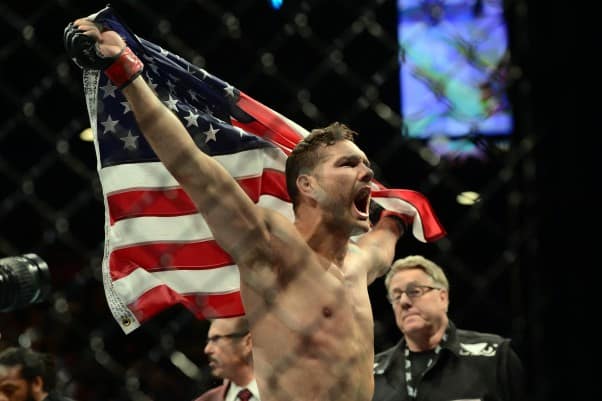 There may have been some sick and outdated comparisons being made at today's (Tues., March 22, 2016) New York State Assembly, but ultimately, the goal was accomplished.
The Assembly just voted 113-25 in favor of finally approving MMA to be professionally contested in the State of New York, making it the fiftieth and final U.S. State to legalize the competition. The Senate had repeatedly passed the bill, but it had yet to go before the New York Assembly to be voted on.
With the resounding victory, MMA will now return to the Empire State where it has been absent from for 19 years since it was banned by former Governor George Pataki in 1997. The ruleset and the overall sport have undergone serious changes in terms of being regulated since then, yet New York always held out as the last state to approve, and many have suggested that was due at least in part to political corruption.
The UFC and MMA as a whole had faced opposition from former Speaker Sheldon Silver, but that apparently dissolved rather quickly when he was caught accepting illegal funds.
With Silver gone, Assemblyman Joseph Morrele changed his prior stance of opposing the legalization of MMA in bringing the bill before the Assembly, voicing his support for it by admitting that the sport has evolved quite a bit in the last 20 years (via FOX Sports):
"The sport has evolved considerably in the last two decades."
Republican Assemblyman Dean Murray also felt the same way and gave his support:
"It's time to legalize mixed martial arts in the state of New York."
Now the only two things that stand in the way of legal MMA competition happening in New York are Governor Andrew Cuomo signing the bill into law, which he is fully expected to do after allowing a budget provision for MMA in New York in 2016, and the formation of a ruleset by the New York Athletic Commission (NYAC), which could take up to 120 days.
Now, the UFC will finally move on to their long-awaited blockbuster card at Madison Square Garden, which has been slated for November.

Top names like Jon Jones, an Ithaca, New York, native that will finally return to the Octagon next month, Chris Weidman, a former champion who has been instrumental in getting MMA approved in his home state, and fellow former champion Frankie Edgar, who is from nearby Toms River, New Jersey, will obviously be leading candidates to headline what will undoubtedly be a blockbuster event.