Following his TKO loss to Floyd Mayweather in "The Money Fight" on August 26, the MMA world is anxiously awaiting just what UFC lightweight champion Conor McGregor's next move will be.
A rumor recently surfaced that longtime former welterweight champion Georges St-Pierre would call out "The Notorious" if he were to get by middleweight champion Michael Bisping in his comeback bout in the main event of November 4's UFC 217 from New York, and it's hardly a bad idea given the UFC's need for big-name bouts after a horrendous 2017.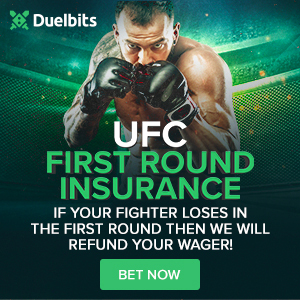 So that's naturally lead to some discussion about whom would win the proposed super fight, and former UFC women's bantamweight champion Miesha Tate recently weighed in on the topic on her "MMA Tonight" podcast (via MMA Fighting). According to "cupcake," McGregor has proven her wrong when she doubted him, so she can no longer count him out.
In her eyes, he holds the speed advantage over the larger GSP – in addition to a strategic edge:
"Conor McGregor, I've underestimated the guy a number of times, thinking he wasn't going to win some of the fights that he won and he did it. The man is truly in a league of his own. When it comes to his game planning, when it comes to his trash talking, when it comes to getting inside people's heads, nobody does it better than Conor McGregor. So I absolutely would not count him out in a fight like that.

"I think the speed favors him. I think he has great striking and I think the fact that GSP's been out for so long, I think Conor McGregor can put together a strategy to beat pretty much anybody and I think the matchup actually favors Conor."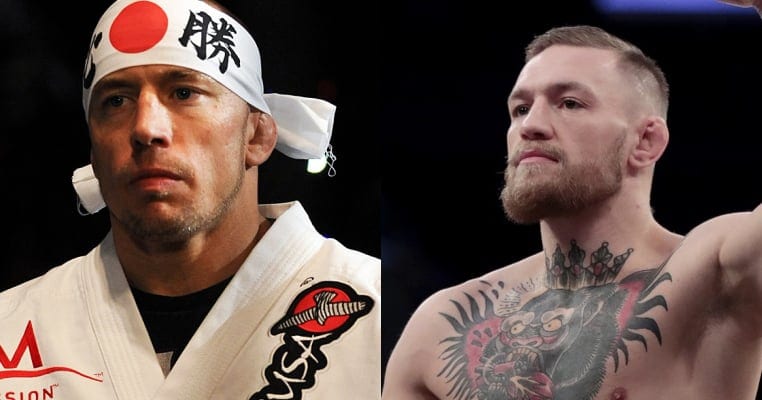 High praise from a woman who's been around the top levels of the sport for many years, one who's admittedly a St-Pierre fan. She knows the precision he brings to the octagon, yet gave McGregor a mental edge she deemed difficult to get around for the all-time great:
"I feel almost bad saying that because I've been a huge GSP fan for a really long time. He's perfect when he fights. Maybe not the most exciting fighter you've ever watched but he's almost perfect and that's so hard to do. If you've been an athlete in any sport, to have a perfect game or a perfect match or a perfect bout, it almost never happens.

"You watch him go out there and he's pretty much perfect in all of his fights. He never waivers from his strategy and he's like a robot, like somebody's controlling a controller somewhere and he's just doing exactly what he needs to do to get through those fights. But I think with this one, Conor's just so hard to beat and he's so hard to get around mentally. I think the speed actually, being the smaller guy, does favor Conor."
Met with at least some degree of doubt, Tate acknowledged that picking the Irish star over St-Pierre may sound a bit crazy, but cited the fact that McGregor has predicted the result of many of his high-profile bouts.
She thought he was going to lose to Nate Diaz in their UFC 202 rematch, and he did not. Tate also thinks St-Pierre has never been made to deal with the nonstop mental onslaught of an elite trash talker like McGregor, something that could affect the fight.
To top it all off, Tate thought he would be easily handled by Mayweather in the boxing ring, yet he again proved her wrong by lasting 10 rounds with arguably the greatest defensive boxer of all time. For that reason, the still-evolving McGregor would do well against the returning – and rusty – all-time great former champion in the potential match:
"Yes. I know that sounds crazy, but dude, crazier things have been said about Conor and he's done it. He literally predicts his exact what he's gonna do in every fight. When he lost to Nate Diaz, I thought he was gonna lose again and he came out and he had the right game plan. He's just brilliant. He knows how to figure out people.

"Not to mention, GSP has never had to deal with someone's berating, that constant mental barrage that Conor McGregor does. Something is there. People haven't quite figured it out but there's something, an element that Conor McGregor adds that's not just his skillset. He gets inside people's heads and he ruins them before they even step inside the octagon. To say that he couldn't do to GSP when he's done it to everyone else, it's insane to think that he couldn't do that.

"So I just think he would probably do well. He's evolving, he's very athletic, he's heavy-handed. I think he could knock out a lot of guys bigger than him. Look how well he did against Mayweather. I was so impressed with how he did there. I thought he was gonna lose that fight handily and he hung in there tough."