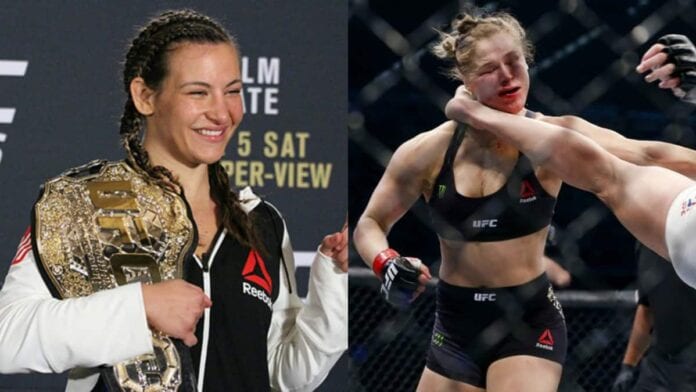 The UFC women's bantamweight division has always been exciting at the top end. Since 2012, when Ronda Rousey officially joined the UFC from the Strikeforce merger, to present date, there's never a dull moment. Part of the reason was always involving Rousey, her heated rivalries and brash trash talk. When it came to fight night 'Rowdy' was beginning to set records for fastest title fight finishes, dominating the contenders in short order and demanding massive media attention in doing so.
The problem came when facing Holly Holm at UFC 193 in November 2015. At the time Rousey had six straight title defenses under her belt, the last four had lasted a total of 2m12s, and she was gaining worldwide notoriety, not just in the realm of mixed martial arts. Once that second round head kick from 'The Preacher's Daughter' connected, the house of cards began to fall. Spiralling in to depression and becoming a recluse until emerging earlier this year, Rousey had clearly been altered immeasurably by her brutal knockout loss.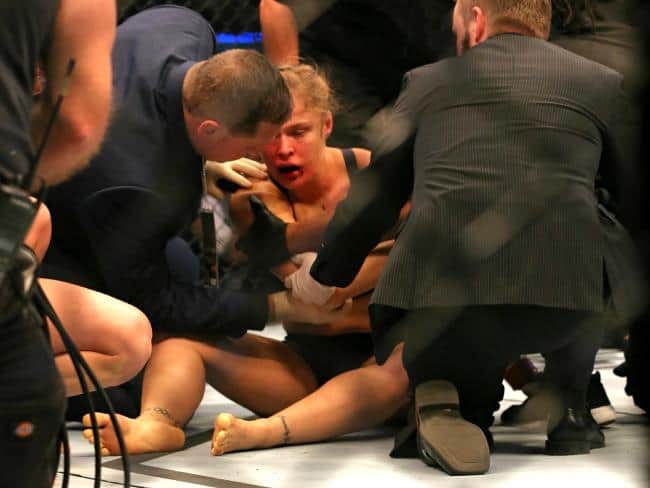 Suddenly the field of play was wide open again, and Miesha Tate would step in to take advantage. Facing Holm at UFC 195, the two-time opponent of Rousey finally put her hands on UFC gold with a stunning fifth round finish. As Holm slept from the rear naked choke, the rivalry with Rousey was instantly reignited and Tate wasted no time in calling out the absent women's MMA pioneer. The problem was that 'Rowdy' really didn't seem interested, as roles in Hollywood movies and acting classes were keeping her away from the octagon.
Rousey had submitted Tate in Strikeforce to take the bantamweight strap, then again at UFC 168 while fending her off for the UFC belt. Now, finally in a position to enact her vengeance, and Rousey is nowhere to be found. During a recent segment called 'The Exchange,' Miesha Tate further comments on the case of Ronda Rousey, saying she feels the drive to fight is just not there anymore for the ex-champion. As transcribed by FOX Sports.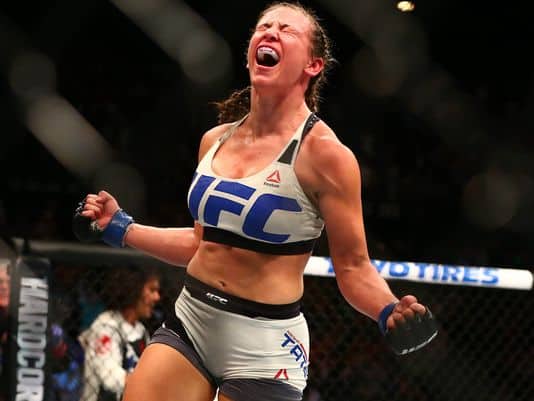 "I would expect things like, you know, 'I need to get right back in there, I've got to prove this, I'm going to go on another title run.' Those are not things that I've been hearing from Ronda. Where is her heart really laying,"
"I know that when I've gone through the toughest of tough times – I've been head kicked and knocked out, before. I've lost to Ronda, twice, [and] that was the most devastating thing that could have ever happened to me inside my career. But, here I am. I've made myself better for it. I've made myself stronger."
"I don't recognize that in Ronda," 

"I don't recognize the same desire, the same drive, the same passion, the same willingness to overcome that kind of adversity. I don't see that in her."