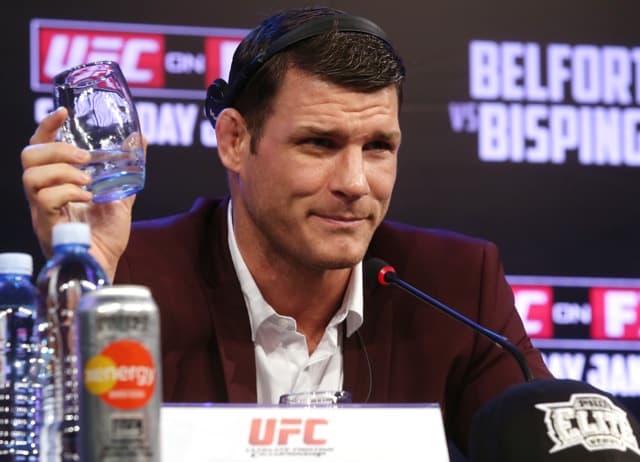 Vitor Belfort vs Chris Weidman will go down at UFC 184, but will "The Phenom" be a slob without TRT?
Perennial top 10 UFC middleweight Michael Bisping is never short of a few words, especially regarding past/future opponents. ""The Count" could be considered a little unlucky given his habit of fighting and losing against users of TRT and PEDs, but he will get a shot at a clean fighter as he squares off with Luke Rockhold at UFC Fight Night 55.
Speaking during a recent press conference, and transcribed by MMAMania.com, the Brash middleweight contender discusses his former foe Vitor Belfort: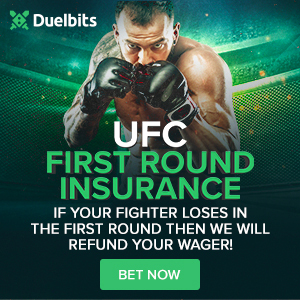 "Vitor is the No. 1 contender. What were my feelings when he got put back [in that spot]? My feelings were this: That is a huge benefit for Chris Weidman, simply because Vitor was on testosterone replacement therapy for a long time, and that does have an impact on your body and the amount of muscle you carry."
"The longer you are off the testosterone you were prescribed to take by a doctor, the more physical changes your body will make. But we could be talking over a year when he hasn't been on the prescriptions he was before. I think the longer it goes before that fight happens, the more Chris Weidman will benefit. Vitor's gonna be weaker, slower, not as strong."
Belfort's title shot was thrown in to turmoil earlier this year, as he backed out of UFC 173 due to the TRT ban. Much speculation has been made about "The Phenom" and how he will look at UFC 184, as pointed out by "The All-American", there is likely to be a big change in the Brazilian's physique.
Will Vitor Belfort vs Chris Weidman be a squash match, or does the renowned knockout artist have one more trick up his sleeve? According to Michael Bisping, it won't be a good night for the T-Rex without his TRT…..
Follow @Rorylowkick

Follow @LowKick_MMA

Tweet