Merab Dvalishvili shows up to TD Garden for UFC 292 still sporting Sean O'Malley's jacket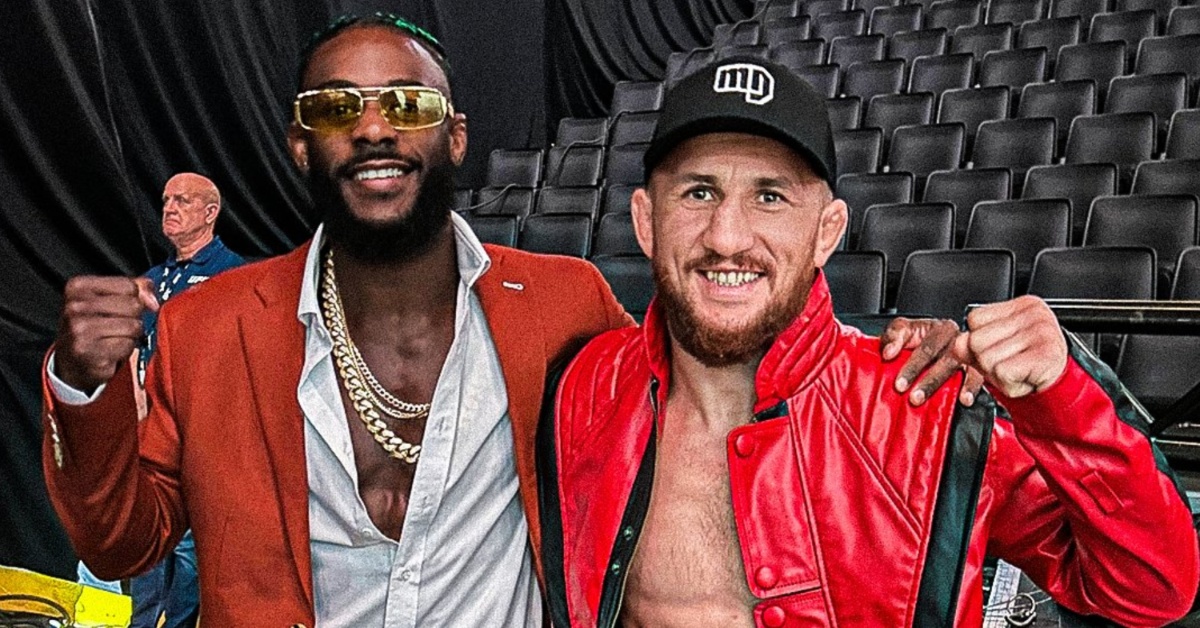 Top-ranked bantamweight contender Merab Dvalishvili is still sporting the jacket he swiped from Sean O'Malley at UFC 288.
On Saturday night, O'Malley will step inside the Octagon for his first crack at UFC gold as he meets current bantamweight world champion Aljamain Sterling in the UFC 292 main event. Three months ago, Sterling and O'Malley first met inside the cage for a heated face-off mere moments after the 'Funk Master' successfully defended his title against Olympic gold medalist Henry Cejudo.
But on that night, much of the attention went to Sterling's close friend and fellow bantamweight competitor, Merab Dvalishvili. During O'Malley's intense staredown with Sterling, 'Sugar' removed his jacket and handed it to a bystander who was more than willing to hang onto it for him. As it turns out, that person was Merab Dvalishvili.
Capitalizing on the moment, 'The Machine' quickly stepped away from the scene, put on O'Malley's coveted jacket, and began running around the cage. It was a scene that generated some big laughs from fans in attendance and those joining the conversation on Twitter.
In a hilarious turn of events, Merab Dvalishvili showed up for the UFC 292 pre-fight festivities still sporting the jacket he took off Sean O'Malley's back in May.
Merab Dvalishvili's Bantamweight Future Hinges on What Happens in the UFC 292 Main Event
Merab Dvalishvili is expected to be in the corner of Sterling when the main event matchup goes down this weekend. Aside from being close friends with the reigning bantamweight champ, Dvalishvili has a vested interest in the outcome. Sitting as the No. 1 ranked bantamweight, 'The Machine' expects to be the next man in line for a shot at the 135-pound crown. If O'Malley comes out on top on Saturday night, Dvalishvili will likely be the first to challenge him.
If Sterling retains, the 'Funk Master' has already expressed his desire to flee the bantamweight division and move up to featherweight, leaving the 135-pound title vacant for Dvalishvili and another fighter of the UFC's choosing to compete for it.
Who do you see coming out on top between Aljamain Sterling and Sean O'Malley at UFC 292?