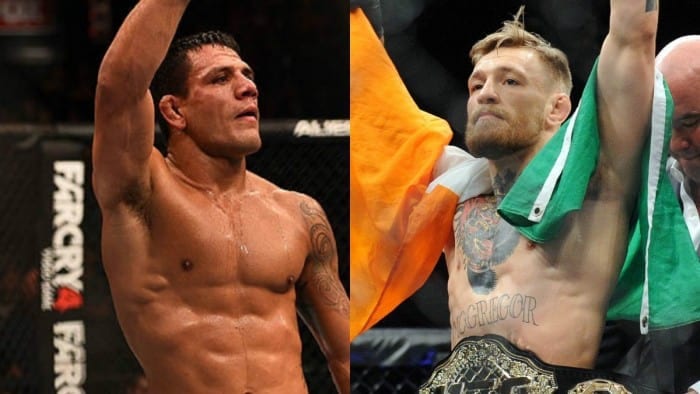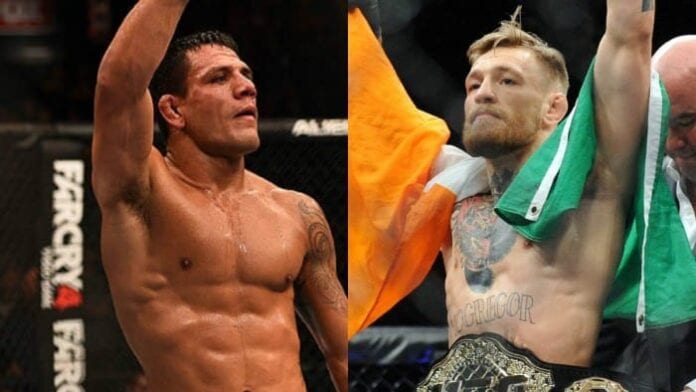 The saga continues as newly crowned UFC featherweight king Conor McGregor will officially make his move to the 155-pound division and challenge champion Rafael dos Anjos at UFC 197 this March.
Despite a readily available and well-deserving Frankie Edgar waiting at the 145-pound gate, "The Notorious" will cash in on his overwhelming momentum and take a crack at winning his second UFC title in just three months. A victory for the Irishman would leave him as the only fighter in promotional history to simultaneously hold two divisional straps.
Mixed emotions are to be had about McGregor leapfrogging the winner of lightweight showdown Anthony Pettis vs. Eddie Alvarez at UFC Fight Night 81 later this month, but the UFC is keen on gifting the 27-year-old Dublin finisher free reign within Zuffa boundaries.
Not for nothing, but it's difficult to doubt McGregor considering he's breaking pay-per-view records, earning the company millions upon millions of dollars, and creating magic with his hands and his quick banter.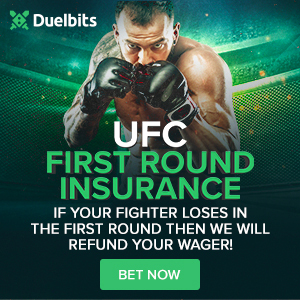 But is all of this too much? Is such a deliberate move towards overloading McGregor something the company can successfully manage? Are we in the presence of another Ronda Rousey build-up-to-let-down?
While an interesting collection of events to say the least, the decision to send McGregor up a weight class could backfire immensely. Here are four reasons why it shouldn't have been made.
1. Frankie Edgar
It's safe to say the UFC is officially writing Frankie Edgar off.
They've already assured him on two separate occasions that he'd be next in line for a title shot. But like the awkward friend you avoid at a party, the promotion seems okay with stiff-arming the former lightweight champ to the back of the room.
Having defeated the likes of Chad Mendes (via first-round knockout mind you), Urijah Faber, Cub Swanson, Charles Oliveira, and B.J. Penn over the past 30 months, "The Answer" deserves a  shot at UFC gold more than any other contender in any weight class.
Remember, Edgar didn't get steamrolled by Jose Aldo back at UFC 156. He battled back on the scorecards to give the former featherweight champion one of his more difficult bouts to date. And considering that was Edgar's last loss and it came nearly three years ago, it's officially time to forget and move on.
Nobody knows for sure who's making the final call on avoiding Edgar. It could be the UFC who desperately wants McGregor to continue separating himself from the rest of the UFC roster, or it could be the Irishman who looks at Edgar as a tumultuous whirlwind of contradicting skill.
Either way, the hottest ticket in the sport today should have stayed in his own backyard and finalized his infamous featherweight takeover.
2. RDA's mediocre draw
This is not meant as a piercing stab at Rafael dos Anjos, but he's a less than average draw in the UFC.
While his skill set is unequivocally monstrous, the 31-year-old Brazilian is not someone the fans are paying to see. In his last two fights, RDA was fortunate enough to ride the coattails of exuberant lightweight stars like Anthony Pettis and Donald Cerrone (despite manhandling both of them inside the cage).
Now, he'll look to feed off of the crumbs left by McGregor's money trail. Like any other fight involving the Irishman, fans will undoubtedly dish out the dough to witness the most transcendent star in the sport today do work. But unlike most of McGregor's past opponents, like Chad Mendes and Dustin Poirier, dos Anjos will not be able to offer any verbal juice.
This may come as a relief to the people who disagree with the Irishman's microphone antics, but it's a low selling point for fans who have no idea who RDA is. Heck, Jose Aldo offered a little bit of conversational warfare and he speaks even less English.
While it's often difficult to get a fighter to open up, especially one as professional and mild-mannered as dos Anjos, it's sometimes harder for a trashtalker like McGregor to tango without a dance partner. He'd be better off screaming obscenities at a chalkboard.
It would have made more sense from a promotional standpoint to pin McGregor against an established star like Edgar or Nate Diaz.
3. The matchup itself
Forget about RDA's soft-spoken mentality or the fact that Edgar is more deserving of a shot at McGregor.
When it comes down to it, dos Anjos is a horrific matchup for "The Notorious." Whether he knows it or not, UFC 197 will undoubtedly be his toughest night as a professional.
That's not to say McGregor can't come out victorious, but challenging a guy who looks impenetrable probably wasn't the best decision that could have been made. The fact that RDA dismantled the best lightweight strikers in the business (Pettis and Cerrone) like they were feeder fish doesn't bode well for a guy who looks uncomfortable in close quarters.
The argument can be made that McGregor has fought at 155 pounds once before and that his knockout power can swiftly carry over. But the lightweights in today's UFC are not even in spitting distance of the collection of journeyman he fought on the Irish circuit over four years ago. It should be noted that an advantage in height and reach will certainly aid McGregor's elusive attacks, but dos Anjos has only been finished by strikes once before and that came back at UFC 91 on the heels of a Jeremy Stephens blast from hell.
Add in RDA's pressurized wrestling, relentless offense, and natural strength, and you have one of the more volatile concoctions McGreor could ever imagine taking.
4. McGregor overload
By the look of things, you'd be foolish to ever doubt McGregor's ability to accomplish what he sets out to do.
In the history of the UFC, we've really never seen anyone like him. From guaranteeing that he'd quickly ascend the featherweight ladder to picking the round in which he'd finish his opponents, the Irishman has been a treat to watch.
But like any physical sport in the world, let alone one involving human combat, overloading oneself can alter momentum in an instance. Just ask Ronda Rousey.
For McGregor, moving up to fight dos Anjos at UFC 197 may in fact be the straw that finally weighs the camel down. It may not entirely break his back, but there's always the possibility of physical overexertion, mental fatigue, and the more than common feeling of "needing a break from competition."
When McGregor steps inside of the Octagon in March and sets his eyes on the lightweight belt, it would be the second time in just three months that he's competing. His championship tilt against Aldo did in fact last only 13 seconds, but that doesn't take away from the grueling training camps the Irishman must put himself through.
And considering he's suffered two significant knee injuries since joining the UFC back in 2013, taking time to breathe isn't necessarily a bad idea.
But the kid loves making money and breaking history. That's the sole reason why he's partaking in such a quick turnaround against a champion who looks even better than Jose Aldo in his prime (at least over his last two bouts). It's a matchup that probably would have come to fruition at one point or another, but a haste decision for McGregor and the UFC leading into an ultra-important 2016 campaign.