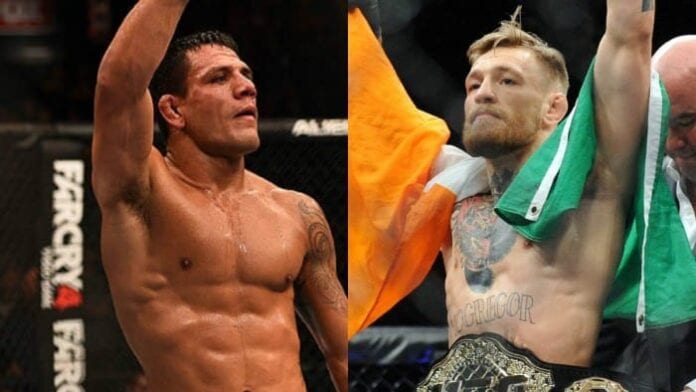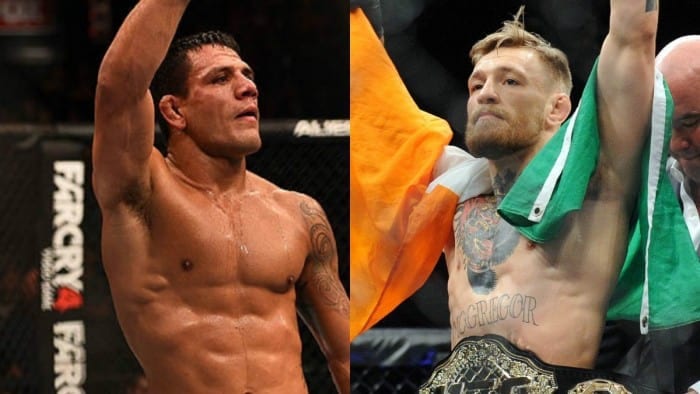 The saga continues as newly crowned UFC featherweight king Conor McGregor will officially make his move to the 155-pound division and challenge champion Rafael dos Anjos at UFC 197 this March.
Despite a readily available and well-deserving Frankie Edgar waiting at the 145-pound gate, "The Notorious" will cash in on his overwhelming momentum and take a crack at winning his second UFC title in just three months. A victory for the Irishman would leave him as the only fighter in promotional history to simultaneously hold two divisional straps.
Mixed emotions are to be had about McGregor leapfrogging the winner of lightweight showdown Anthony Pettis vs. Eddie Alvarez at UFC Fight Night 81 later this month, but the UFC is keen on gifting the 27-year-old Dublin finisher free reign within Zuffa boundaries.
Not for nothing, but it's difficult to doubt McGregor considering he's breaking pay-per-view records, earning the company millions upon millions of dollars, and creating magic with his hands and his quick banter.
But is all of this too much? Is such a deliberate move towards overloading McGregor something the company can successfully manage? Are we in the presence of another Ronda Rousey build-up-to-let-down?
While an interesting collection of events to say the least, the decision to send McGregor up a weight class could backfire immensely. Here are four reasons why it shouldn't have been made.