Matt Serra comments on Chael Sonnen's defense of UFC star Conor McGregor: 'He's being f*cking slimy'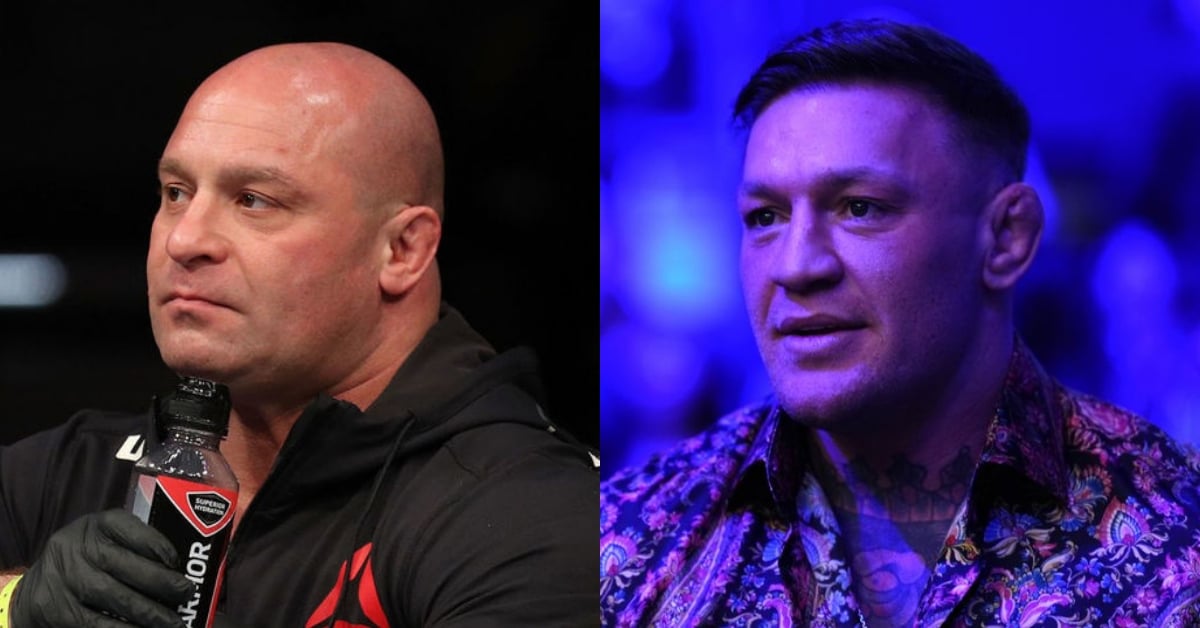 Chael Sonnen has recently gone on record defending former two-division UFC champion Conor McGregor's persona, believing 'The Notorious' is in character when he's trash talking his opponents.
Former UFC welterweight champion Matt Serra however has a different, perhaps more realistic outlook on it:
Wrong Chael Sonnen. What the fuck are you talking about gangster," Matt Serra said on his UFC Unfiltered podcast with comedian, Jim Norton. "Chael, what the fuck are you talking about? He didn't break character because he's being a douchebag, 'cause he's being the way he normally is. His fucking leg shattered. You think when he gets backstage he's going to be like, 'Hey hey, we're selling 'em for that fucking trilogy fight.'
No motherfucker, he's being honest, trying to be just fucking slimy and say some dirty shit to somebody's wife," Matt Serra said. "That's not being in character, that's just having a lack of fucking character. And the truth, the cage, listen – I know Chael, he practices all his WWE lines and shit. And he did it to make money. Chael's good.
It's not like Chael had a broken shin and he's on the floor going, 'tell your wife I like it medium rare.' Like the steak (joke) with Anderson Silva. He's funny, 'I like it well done', he was saying stuff that was pretty funny, ya know what I mean? But don't be sitting there saying Conor is some grip. 'Wow he doesn't break the fourth wall'. Yeah, please. Are you crazy dude? That's just who he (McGregor) is, that's the way he is.
"Tell me he's a great actor and that's not him breaking character. What the fuck are you talking about Chael?"
It is difficult to say whether or not McGregor is in character when he says all of these things.
One could think that they saw the real version of McGregor going into his rematch with Dustin Poirier, as he was respectful and courteous in the entire leadup to that bout. Then again, others could think if he can turn on someone as quickly as he did Poirier, in the leadup and aftermath of their trilogy bout for instance, he really is being himself.
What do you think, is Matt Serra right?
If you enjoyed this piece, feel free to share it on social media!