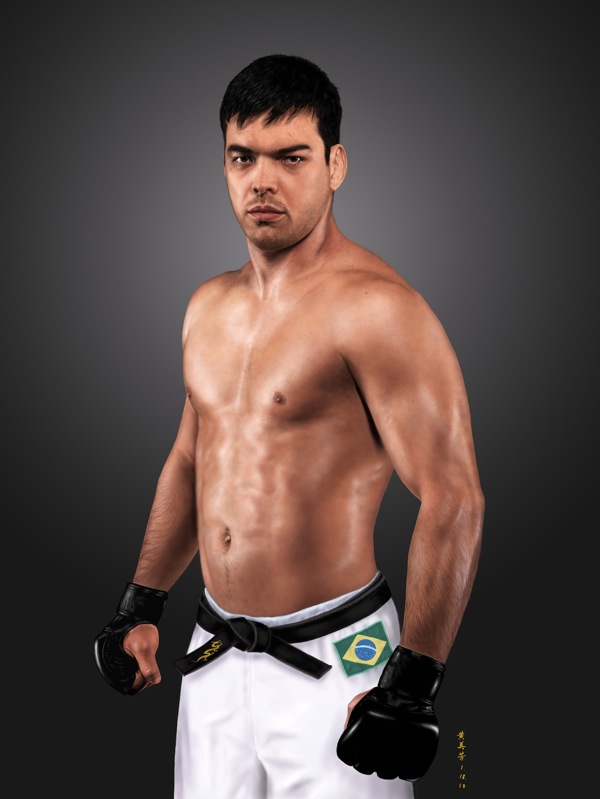 Mark Munoz will look to continue his comeback from obscurity, as he faces off against Lyoto Machida at UFN 30. Originally scheduled to be headlined by Michael Bisping vs. Mark Munoz, the card soldiers on with Machida making his Middleweight debut.
Machida's form in the last few years has started to slide, he has gone 3-4 since 2010; losing to Jon Jones, Quinton Jackson, Mauricio Rua and Phil Davis. His fight against Munoz could be very telling as to whether The Dragon still has the fire to fight.
The Filipino Wrecking Machine rolled over Tim Boetsch at UFC 162, scoring a unanimous decision win and coming back from his KO loss to Chris Weidman, and subsequent Burger King binge, in dominant fashion.
Both guys have have fought most of their careers in major organizations, Machida sports a 19-4 record (7 KO, 2 sub) against Munoz's 13-3 (6 KO 1 sub) so Munoz does have the higher finishing rate. Let's take a look at how these warriors stack up against eachother:
Striking
Both guys have very effective striking, in their preferred domains. Machida's standing strikes are very well timed and can be made more powerful due to that fact. His Karate background means that he is able to translate that timing in to MMA striking, and has seen him KO Rashad Evans, Thiago Silva, Randy Couture and Ryan Bader while in the UFC.
Munoz is a dirty boxing ground and pound machine, he likes to get in your face, clinch you up and blast with shots on the inside. His striking range may not be on par with The Dragon's, but he has a lot more power in my opinion. Its hard to pick one guy over the other when they are so effective within their own styles, so I'm calling it 50/50.
Wrestling
The Filipino Wrecking Machine has the clear advantage in the offensive wrestling department, due to his extensive College and Amateur experiences. Munoz was a division I All American in 2000/01, winning the 197lb. category in 2001 wrestling out of Oklahoma State. On to MMA and that base proves very useful; Munoz likes to slam guys around and just completely smash them with his relentless ground and pound assault. The beating he put on Tim Boetsch at UFC 162 is all the evidence you need.
Machida has great takedown defence and can score a good takedown, but he is nowhere near the level of his opponent at UFN 30. That being said, Munoz has to get in close enough to score a takedown. All considered, 70/30 Munoz.
Grappling
Lyoto Machida is a black belt in BJJ under Walter Broca, and he may not use his submission game much but is very slick on the mat. His only submission wins are an arm triangle choke over Sokoudjou at UFC 79 and a forearm choke against Michael MacDonald at Beast 2004. Jon Jones submitted him in their title fight, but that was more due to the fact that JJ had just rocked him with a huge punch rather than being out-grappled.
Munoz is a purple belt in BJJ, and his lone submission win was a tap out due to punches against Ryan Jensen at UFC 108. Again, we are yet to see much of Munoz's Jits skills, but a purple belt in the art is not easy to come by. I'd give The Dragon the edge at 60/40.
Another factoid worth chewing is that both guys have been KO'd in the past, and pretty brutally too. Shogun Rua knocked Machida off his perch as champ in devastating fashion, while Munoz got his clock cleaned by Chris Weidman and Matt Hamill.