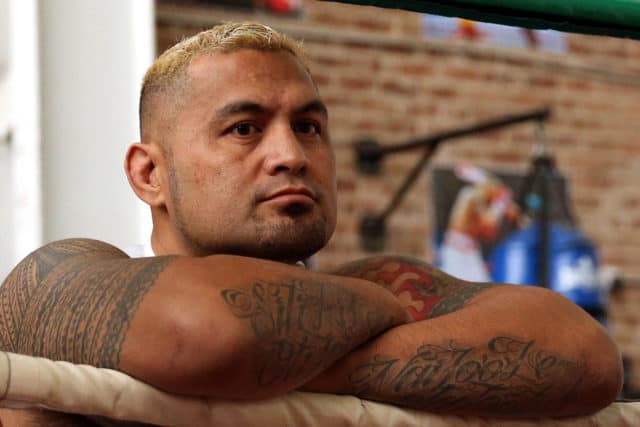 Legendary heavyweight slugger Mark "The Super Samoan" Hunt recently returned to action earlier this month at UFC 193 which went down on November 14, 2015 from Australia. Hunt made quick work of Antonio "Bigfoot" Silva, scoring a very impressive first-round knockout victory.
This was an important bout for Hunt, as he was coming off of a brutal one-sided beat down at the hands of Stipe Miocic last May. Although that fight didn't exactly turn out as he had hoped, "The Super Samoan" admits that he was able to take away a lesson, thanking Miocic in the process:
"It felt pretty good, you know," Hunt told MMAjunkie. "The last outing I had with Stipe, he beat me down big time. That's what you get for coming in 11 kilos (24 pounds) over the day of the fight. I paid the price for that, and I understand that. I went back to the drawing board and started again. I went to Mike Swick at AKA in Thailand and changed my thinking on nutrition and everything, and came back stronger. I'm going to keep coming back stronger, man. Thank you, Stipe. Hopefully, we can meet again soon."
Hunt, who currently sits at 41 years of age, believes that he may still have one last run left in him and it appears that he has his eyes set on some pretty lucrative potential rematches:
"It's all about power," Hunt said. "I've still got a chance to make a run at it. I've got two more fights with the UFC, and hopefully I can get some more of these rematches with (Junior Dos Santos), Stipe (and current heavyweight champ Fabricio) Werdum. I'm ready. I'm coming."
All three of these men are currently booked with Dos Santos meeting Alistair Overeem next month, Miocic taking on Andrei Arlovski in January, and Werdum likely defending his title against Cain Velasquez sometime next year, but "The Super Samoan" could possibly find himself against the winner of any of those bouts, albeit a title shot being the least likely at this point.
With a new training camp, and seemingly proper nutrition behind him, could Hunt finally be able to hang with the heavyweight elite?
If you enjoyed this story, please share it on social media!