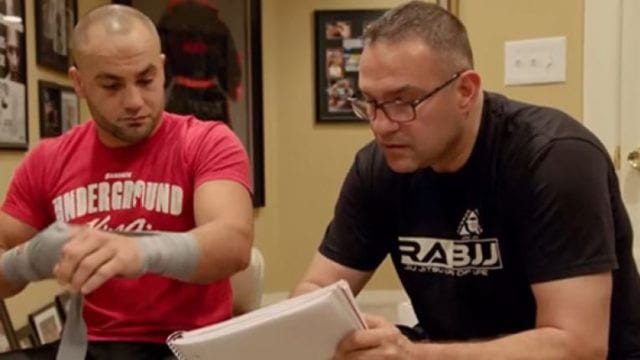 Mark Henry was trying to respect his team's opponent in defeat do after UFC on FOX 30, but as a result, it also led to a strange encounter after Alvarez-Poirier.
Both Alvarez and Poirier engaged in a heated back and forth verbal battle leading up to their fight, yet "The Diamond" wasn't quite ready to let go of the animosity. That was the case even after knocking out Alvarez in the second round, which was a truth Henry found out the hard way:
"I walked up to Dustin to congratulate him," Henry said. "He says, Get the blank away from me. Which I did. I'm like, you know what? It's his moment. I want him to have his moment. He deserves it."
However, Poirier later explained that he was still very much heated due to all the trash that was being spewed from both Alvarez and his teammates/coaches. As a result, Henry insists he never harbored any ill will towards "The Diamond" while even calling Poirier honorable.
"The few [interviews] that I did, I talked very, very highly about Dustin," Henry said. "I said how he loved he was. We've had hundreds of guys come to our place to help with sparring and Dustin was the most loved."

"He was great, man. I don't even know if he went to the doctor first. He ran to find us first. Before he even went to the doctor, he found us, he apologized to our whole team. That's just a good dude. It was the heat of the moment. I just wish he would have known the things I was saying about him beforehand."
It seems like, in the end, both Alvarez and Poirier are moving on to greener pastures so to speak, but because of different circumstances.
Alvarez will look to re-sign with the UFC or perhaps take his talents elsewhere. In the meantime, Poirier has a date with Nate Diaz on the massive UFC 230 card on November 3, 2018, one of the most anticipated fights of the year due to Diaz' long-awaited return.