Marcos Rogerio de Lima details horrific damage suffered after KO loss to Derrick Lewis: 'My teeth are all loose'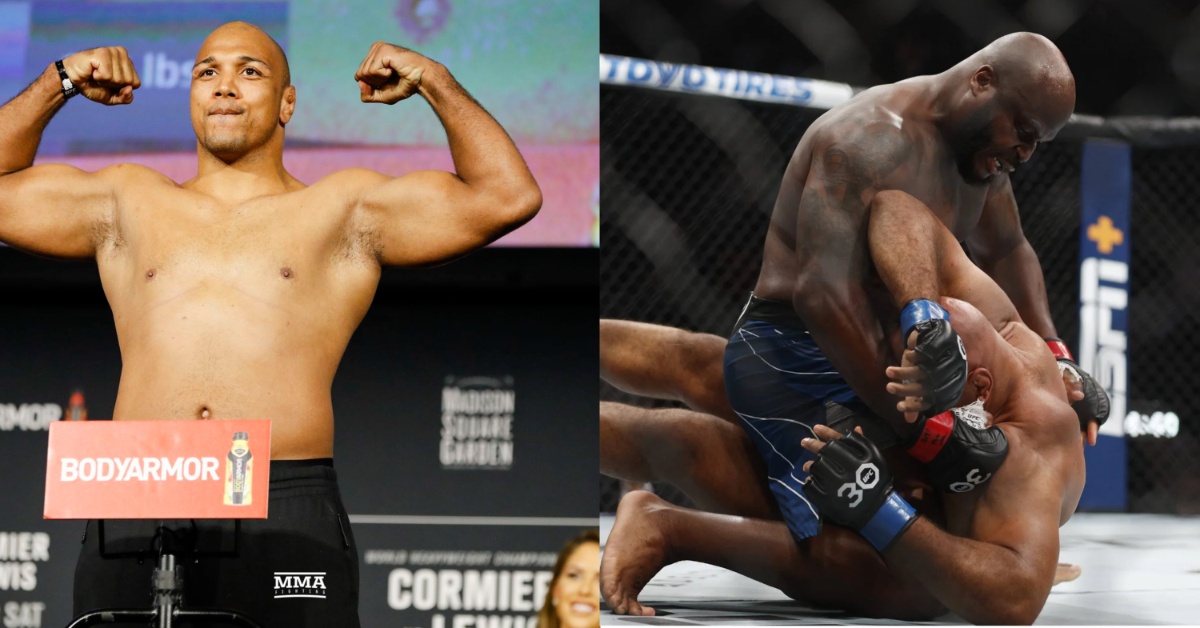 UFC heavyweight Marcos Rogerio de Lima details the damage he suffered following his knockout loss to Derrick Lewis at UFC 291.
Lima was on the receiving end of an explosive performance by Lewis, who holds the record for most knockouts in UFC history. In the bouts opening seconds, 'The Black Beast' would land a flying knee that would drop Lima before he would be finished with an onslaught of ground and pound.
While Lima stood while Lewis' win would be made official by Bruce Buffer, with no significant cuts or lumps – the Brazilian walked away with some serious damage done.
Marcos Rogerio de Lima reveals significant injuries suffered at UFC 291
Talking to Super Lutas, Marcos Rogerio de Lima discussed the injuries he suffered and how it has impacted his day-to-day life.
There's a lot of people sending me messages, emails," Marcos Rogerio de Lima said. "I've never received that many messages. I lost one fight and instead of supporting me, people from my country, my fans, are bothering me. I took a hard knee. My teeth are all loose. I can't eat properly. It's a hard moment. Let's support our fighters and motivate them (H/T MMANews)
Lima, who has been fighting in the UFC for going on a decade, came into the bout on a nice 4-1 run in his last five. While this opportunity to break into the top 10 didn't go to plan, Lima has proven himself a competent heavyweight and still remains ranked No.15.
Lima did not give a time frame on how long it will take to fully recover from his injuries.
As for Lewis, the fan favourite successfully ended a three-fight losing streak, which all came by stoppage. Lewis came in looking in great shape and seemed to have an extra level of motivation heading into to the fight. The 38-year-old is now a free agent and has set himself up nicely to get some big fights, and hopefully big money, in or outside of the UFC.
What should Marcos Rogerio de Lima do next?