Exclusive – Luke Thomas Details The fallout from Francis Ngannou vs. Tyson Fury: 'It Has been incredible'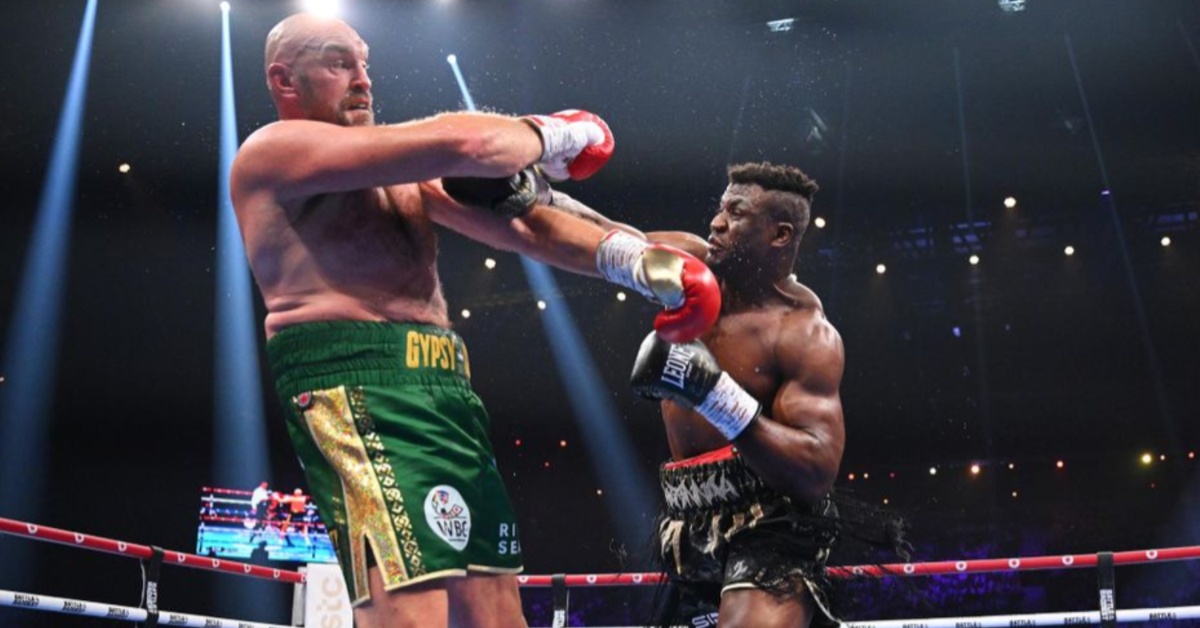 Fans, fighters, and members of the media are all still marveling over Francis Ngannou's incredible performance against WBC heavyweight boxing champion Tyson Fury.
Returning to combat sports for the first time in nearly two years, 'The Predator' faced an almost insurmountable uphill battle, strapping on the eight-ounce gloves for the very first time to take on perhaps the greatest boxer walking the planet. What ensued was a nail-biting affair that saw Francis Ngannou not only hold his own but at times dominate 'The Gypsy King' during their 10-round affair.
Things took an especially dramatic turn in the third round with Ngannou landing a counter-left that sent Fury crashing to the canvas.
Though Ngannou came up short on the scorecards, losing the bout via a razor-thin split decision, 'The Predator' made his statement loud and clear.
Speaking with Mike Owens in a LowKick MMA exclusive interview, renowned MMA journalist Luke Thomas of Morning Kombat shared his take on the contest and the fallout that ensued.
"Dude, how little did we understand about Francis? How little did we understand about what these crossovers can do? How little did Tyson Fury understand what this could be? No one really predicted it except maybe Francis and his team," Thomas said. "It was one of those moments when everybody was wrong. When MMA experts are wrong. Boxing experts are wrong. Fans are wrong. The media is wrong.
"It's one of those moments where you should really look around and think about why. It's more than just, 'Well one guy was the champ and the other guy never boxed before.' That's the obvious answer, but there's more to the story than that. It was a combat sports earthquake. It was shattering to a lot of prevailing ideas and talking points. The fallout has been incredible."
Even after the loss, Francis ngannou's stock has risen to incredible heights
Despite taking a loss, Francis Ngannou's stock has skyrocketed with both the boxing and MMA worlds desperate to book his next fight.
"I don't think a fighter's stock has increased this much after a loss. Brock Lesnar also got a lot of credibility when he fought Frank Mir," Thomas added. He got knee-barred the first time he fought Frank Mir, but there were a lot of folks who were like, 'Wow, he can do a little bit here.' But even that is not quite like this.
"This was much bigger in scale. This was much bigger in celebrity. In pomp and circumstance and cost, and everything. It was much bigger."
In the days since his scrap with Tyson Fury, Francis Ngannou revealed that a fight with heavyweight knockout artist Deontay Wilder is in the works. Other names in the mix include division standouts Anthony Joshua and Joe Joyce. 'The Predator' is also expected to compete inside the PFL Smart Cage in 2024 after signing a blockbuster deal with the promotion earlier this year.
"Francis did what we thought was genuinely impossible and he brought it to real life," Thomas said. "I don't know what you call that, but it's rare."
Watch the full interview with Luke Thomas below: