Francis Ngannou calls for another fight with Tyson Fury next: 'The rematch is what I want next the most'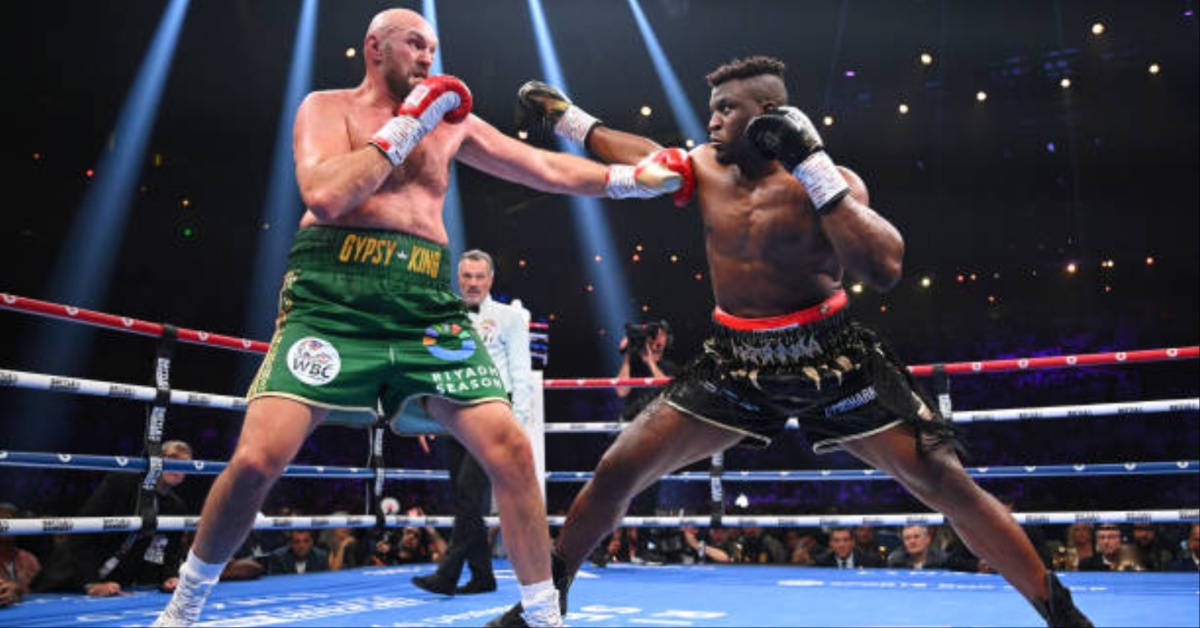 Reflecting on his stunning performance en route to an eventual decision loss to incumbent WBC heavyweight champion, Tyson Fury earlier this month, former UFC heavyweight champion, Francis Ngannou claims a rematch with the Morecambe native is top of his list of fights he wants to secure next.
Ngannou, a former undisputed heavyweight titleholder under the banner of the UFC, made his professional boxing debut over the course of last weekend in Riyadh, Saudi Arabia, taking Fury the distance over the course of 10 rounds in the Middle East, dropping a hugely controversial split decision loss to the incumbent WBC champion.
Turning heads firmly with his performance, Ngannou managed to shock the mixed martial arts and boxing worlds alike in the third round, dropping Fury with a massive knockdown – courtesy of a left hook. 
And following his fight with Fury, Ngannou has been the subject of much speculation regarding his next walk to the squared circle – in the form of either a boxing fight with Deontay Wilder or a mixed martial arts clash with the former WBC gold holder in a PFL debut, as well as a showdown with Anthony Joshua.
However, as far as the Cameroonian heavyweight is concerned, if he can secure an immediate rematch with Fury – that's the bout he wants to ink a deal on next.
Francis Ngannou calls for rematch with Tyson Fury
"The rematch – the rematch [with Tyson Fury] is what I want next the most," Francis Ngannou told TMZ Sports during a recent interview. "Right now, I feel like there's a lot of options for me, but I want to choose wisely and I will go for the rematch first." 
Sharing his thoughts on his controversial decision loss to Fury, Ngannou claimed that if the former was totally honest, he would admit he likely should have lost his undefeated record in Saudi Arabia.
"If he's (Tyson Fury) being honest, he would say I won that fight," Francis Ngannou said. "I won that fight – there's not a question about it. But, you know – and even before getting here [Saudi Arabia], I knew, I knew like, if this fight goes to decision, I'm not winning. Not because I didn't do good, because I'm the new guy in the house." 
"I just come here and I wanna kick into people's business," Francis Ngannou explained. "I know, there is a structure of business out there, and you need to do a lot to destroy it, that's why it would have been an upset for them. But, it is what it is, I do my job. I know that I did everything that I could have done, I did my best. Maybe next time, I should just do better to convince people more." 
Do you want to see Francis Ngannou fight Tyson Fury again in the future?