Ronda Rousey has experienced a sudden fall from grace over the last 14 months. The once-dominant UFC women's bantamweight champion has lost her last two bouts by knockout and her fighting future is currently unclear.
After being on the wrong end of a brutal Holly Holm head kick at Nov. 2015's UFC 193, Rousey spent the majority of 2016 on the sidelines. With the belt no longer wrapped around her waist, the "Rowdy" one faded out of the limelight, but she made her long-awaited return at last Friday's (Dec. 30, 2016) UFC 207 from Las Vegas. Unfortunately for Rousey, this loss was far more harrowing than the last, as she was finished by Amanda Nunes in just 48 seconds.
Due to her current losing streak and the fact that she has remained relatively quiet in the media – something unusual for a star of her stature – Rousey has received a tremendous amount of criticism. While some of that criticism may be warranted, it seems fight fans are suddenly downplaying Rousey's previous accomplishments.
Perhaps fans are forgetting that the former Olympian has held titles in two different promotions? Perhaps fans are forgetting that we're speaking of the female who brought women's MMA to the UFC, and therefore the mainstream? Perhaps fans have forgotten that Rousey will always be known as the inaugural UFC 135-pound champion and that she defended her title six consecutive times?
With that being said, let's flip the script, stop trashing Rousey for a moment and take a look at 'Rowdy's' five best fighting moments: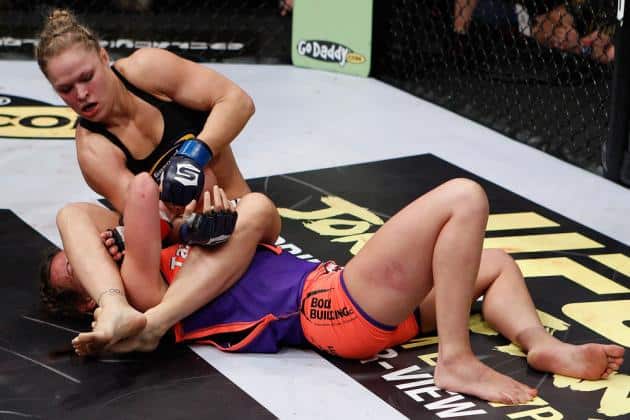 Miesha Tate vs. Ronda Rousey:
Ronda Rousey made her bantamweight debut in a title fight against fellow pioneer and then Strikeforce women's bantamweight champion Miesha "Cupcake" Tate at Strikeforce: Tate vs. Rousey on March 3, 2012.
After scoring four straight first round armbar victories, Rousey was put in the headlining role against her bitter rival with a title on the line. To say that she made the most of the opportunity would be an understatement, as she ended up scoring yet another first round armbar victory over Tate to secure the title. In fact, Rousey even snapped Tate's arm in gruesome fashion, which just added an exclamation point to the victory.
Establishing herself as a legitimate star and a legitimate force in this fight, Rousey would go on to defend her Strikeforce strap one time before making the jump to the UFC.

Ronda Rousey vs. Liz Carmouche:
When UFC President Dana White announced that Rousey had signed with the promotion and they would a women's bantamweight division in 2012, the reactions seemed to be mixed.
Not only did Rousey sign with the UFC, but she was named the promotion's inaugural bantamweight champion and she was scheduled to headline UFC 157 against Liz Carmouche on February 23, 2013.
For the first time in company history, two females were set to headline a UFC card, the biggest stage in all of mixed martial arts. As she has done so many times throughout her career, Rousey shined. After surviving an early scare, the "Rowdy" one locked in her signature armbar to finish Carmouche off in the first round.
Rousey opened the eyes of many that February night and it was this fight that began her UFC title reign.
Ronda Rousey vs. Sara McMann:
Prior to UFC 170, which took place on February 22, 2014, Rousey had run through everyone put in front of her by using her Olympic-level Judo skills. At UFC 170, however, an interesting challenge arose, as Rousey was pitted against fellow Olympian Sara McMann.
McMann won a silver medal in wrestling at the 2004 Olympic Games, making this fight at UFC 170 a battle between two Olympic-level grapplers. Many had wondered if Rousey would be able to get McMann to the mat, and if she did, many wondered if she'd be able to hold her there. There was also the question of whether or not McMann would attempt to take Rousey down.
When the cage door closed on fight night, however, the "Rowdy" one unveiled a new wrinkle in her game, drilling McMann with a perfectly-placed knee to the body in the first round. McMann dropped and the referee called the fight off.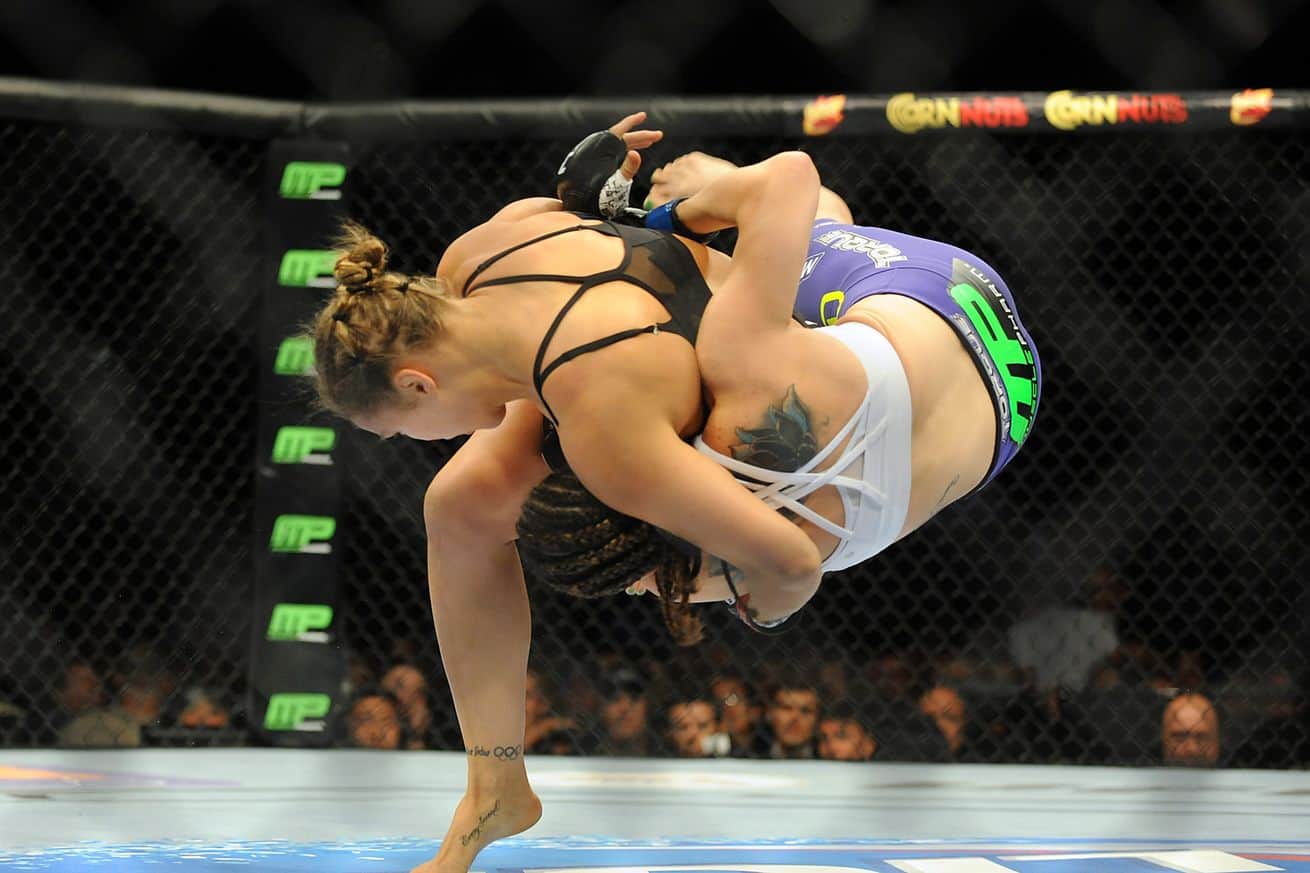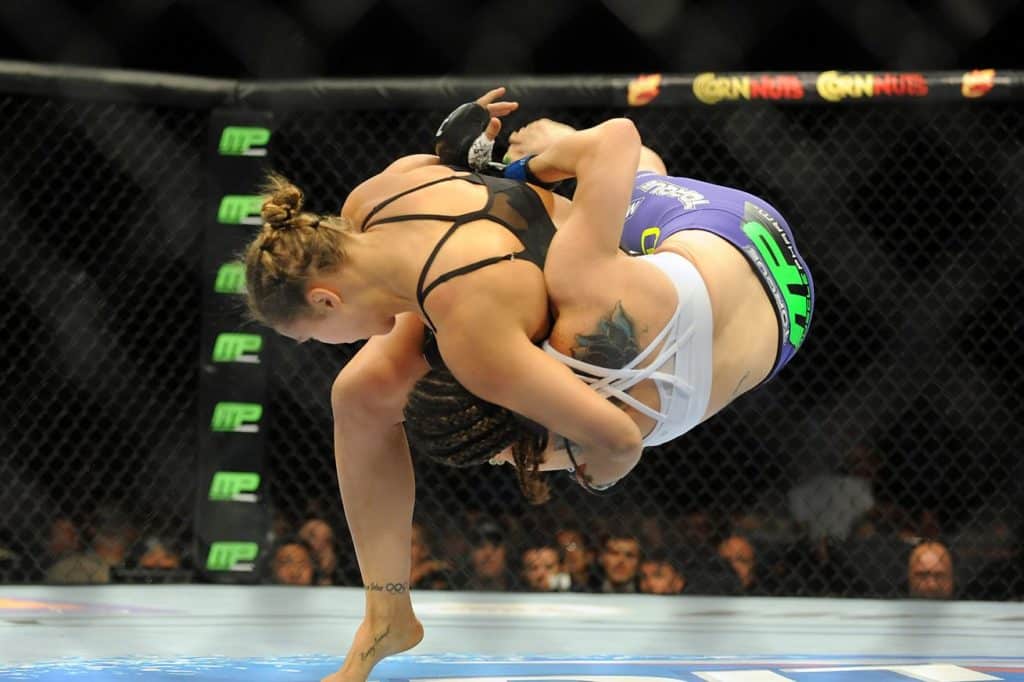 Ronda Rousey vs. Alexis Davis:
After dispatching McMann, Rousey was matched up against veteran Alexis Davis at July 5, 2014's UFC 175.
Rousey wasted little time in this bout, rocking Davis on the feet with one of the first shots she threw. She then executed a beautiful judo throw, launching Davis into the air and down to the canvas before unloading on a brutal barrage of strikes to the head of Davis.
Rousey left the referee no choice but to the stop the fight, and she secured yet another impressive finish and perhaps one of the most impressive of her UFC run.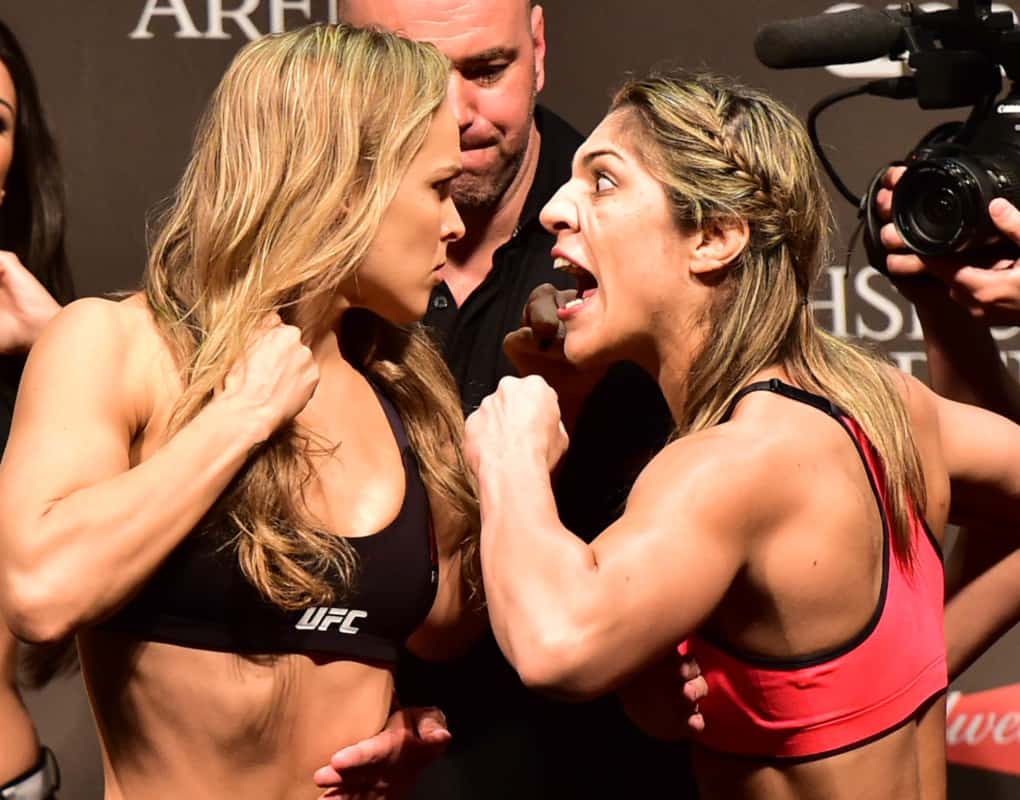 Ronda Rousey vs. Bethe Correia:
At UFC 190 on August 1, 2015, Rousey put her title on the line against then-surging Brazilian contender Bethe Correia.
The two became rivals in the lead-up to the bout, as Correia unleashed some brutal trash talk on Rousey. She took every chance she got to take a shot at the "Rowdy" one and Rousey took it personal, although she didn't let it get the best of her.
On fight night, Rousey went after Correia and floored her with a brutal right hand just 34 seconds into the fight. All it took was one perfectly-placed shot from Rousey to put Correia away and to make it all the more impressive, Rousey did on Correia's home turf in Brazil.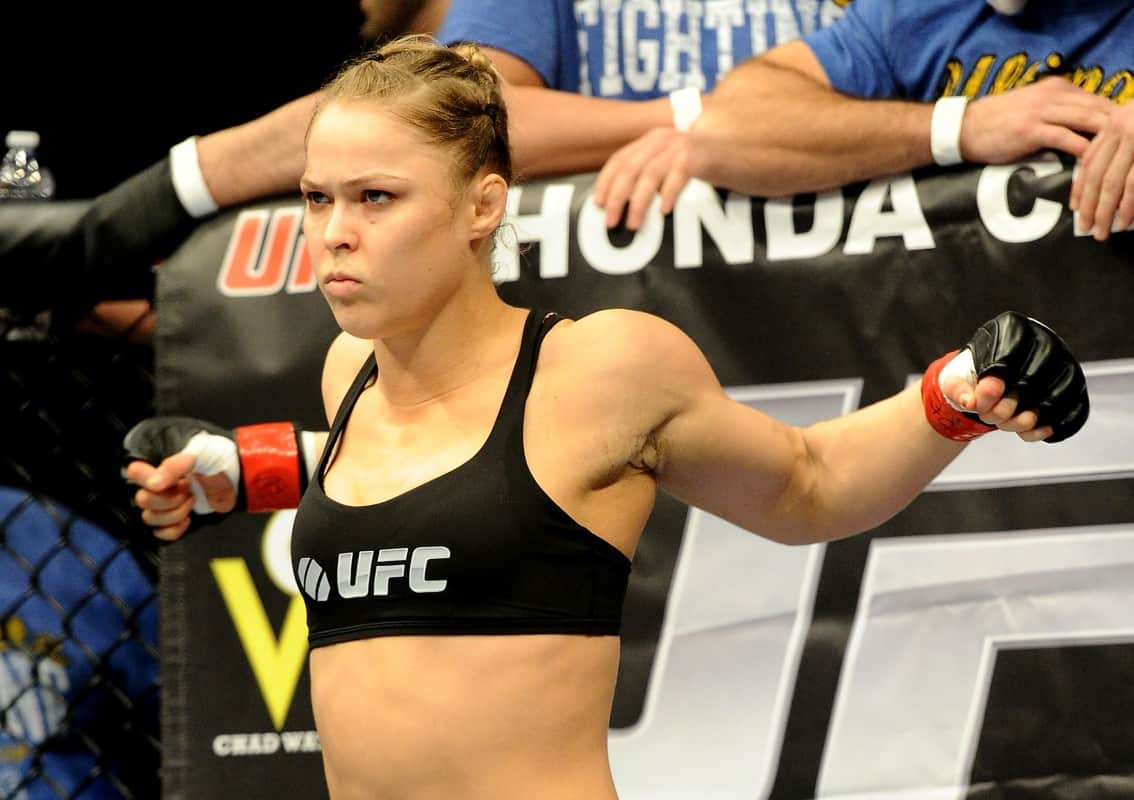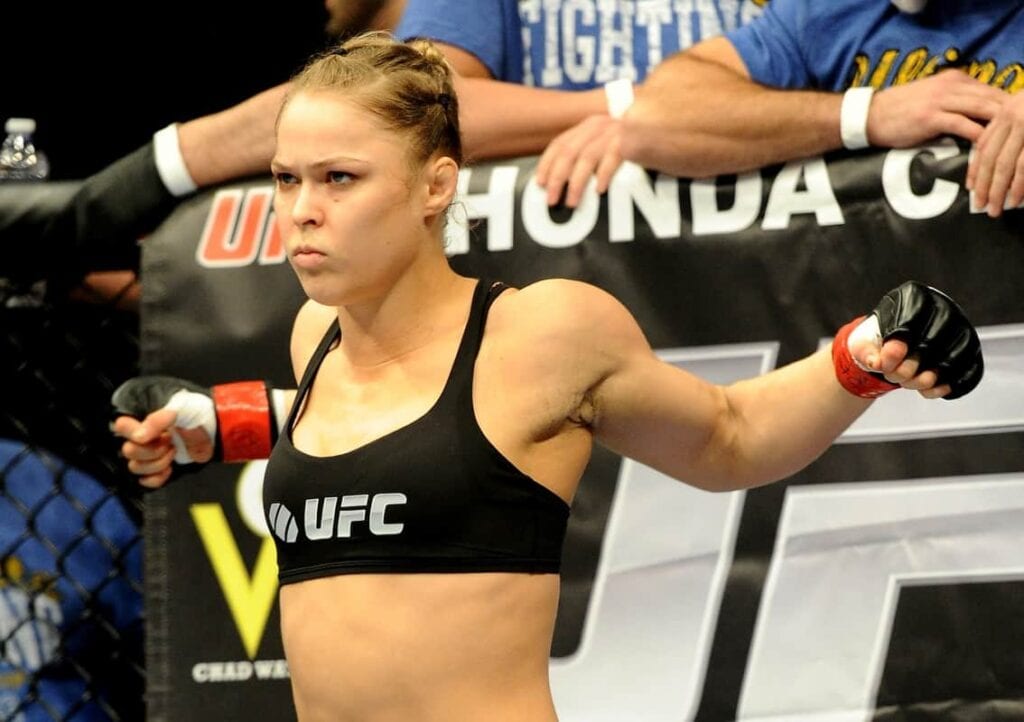 Conclusion:
While it's clear that her last two fights have exposed some crucial flaws in her physical game as well as perhaps her mental game, it's vital to remember Rousey's accomplishments up until UFC 193.
Sure, these last two fights have affected her legacy, but the past can't be erased and Rousey's speaks volumes. When looking at the career of a fighter, both the highs and lows must be considered. With this article, we highlighted Rousey's best moments in the cage, and her place as a pioneer in women's MMA will never go away, regardless of whether or not she fights ever again.
If she does, let's hope she's able to be honest enough to make the changes necessary to compete with the rapidly-evolving women's side of MMA as it currently stands.